El-Rufai Cuts Number Of Ministries In Kaduna State
Nasir El-Rufai, the governor of Kaduna state, has reduced the number of ministries in the state from 19 to 13, aiming to reduce the cost of governance.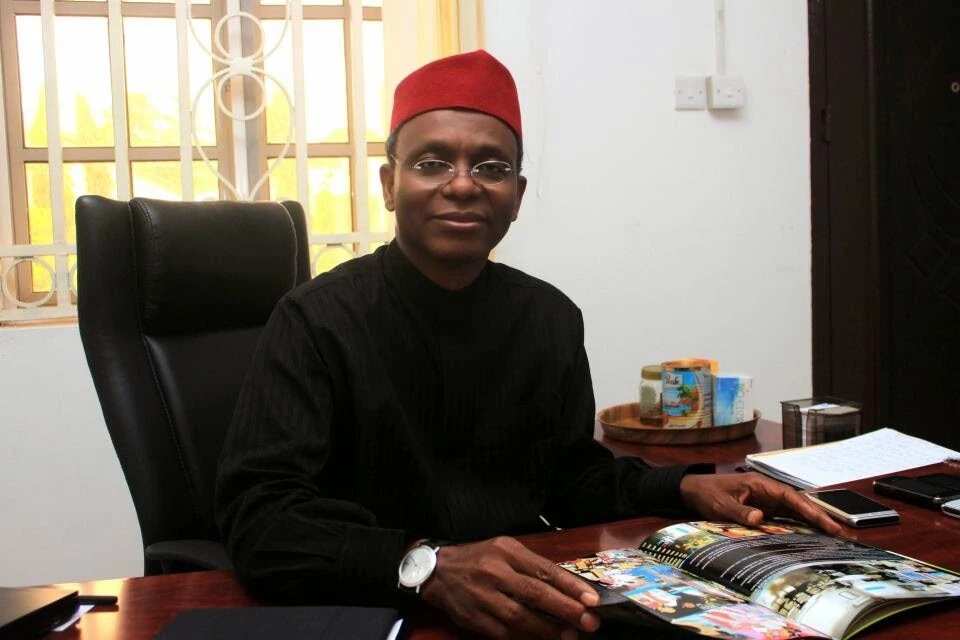 Premium Times reports that Samaila Aruwan, the governor's spokesperson, announced this in a statement made on June 9, Tuesday.
Aruwan stressed that El-Rufai would also place strict limits on the number of aides the thirteen commissioners can recruit.
The spokesperson recalled the governor had repeatedly stated that Kaduna state government must direct more of its resources to delivering public services. Such move requires a reduction in the proportion of funds expanded by government.
READ ALSO: Governor Nasir El-Rufai Of Kaduna State Gives First Speech
According to the statement, two new departments have emerged in the government. The erstwhile ministry of lands, survey and country planning is said to be moved to the governor's office as a department. The former ministry of rural and community Ddevelopment becomes a department in the deputy governor's Office.
"Also affected by the restructuring is the ministry of information whose functions have now been decentralized. Each ministry will henceforth have its own public relations unit attached to the office of its chief executive," Aruwan added.
Earlier this week El-Rufai banned the allocation of fertilizers to traditional rulers and politicians in all local government areas of the state.
It would be recalled that during his swearing-in ceremony, the governor of Kaduna state announced that he would cut his and his deputy's salaries by 50%.
Source: Legit.ng