Don't Tarnish My Image – Yuguda To Successor
The immediate past governor of Bauchi State, Mallam Isa Yuguda, has advised his successor to start looking for ways to move the state forward and stop being pesky over inherited debts.
Yugada in a statement released by his media team warned the newly sworn-in governor of the state, Muhammed Abubakar, not to tarnish the good image of his administration.
The former governor pointed out that most state governors had billions in overdraft left for their successor, "unlike Bauchi that did not inherit any overdraft and is looking for who to blame their ignorance on".
According to Yuguda, Abubakar should be grateful that he restructured all loans to make them easy for the state to repay without going broke, Daily Post reports.
READ ALSO: Gov Slashes His Salary By 50%, Freezes Govt Accounts
"Under my administration, Bauchi state raised a N15billion bond and N7 billion was used for the repayment of previous loans. The balance was used for the completion of the mega specialist hospital as well as the airport.
"Today, Bauchi is not owing any bank at all. It is owing N14 billion for gratuities, contractors are owed about N1.4 billion.
"Others include the World Bank $50 million educational intervention loan and it was gotten on merit. It's a 25 year facility. Only Anambra, Ekiti and Bauchi qualified from Nigeria. There is a $70 million water intervention fund by The World Bank with a 30 year tenor that the state has not drawn on at all.
"In addition, there was an N8 billion overdraft we inherited from the previous administration, to be repaid over eight years. We restructured and liquidated 97% of that loan", he said.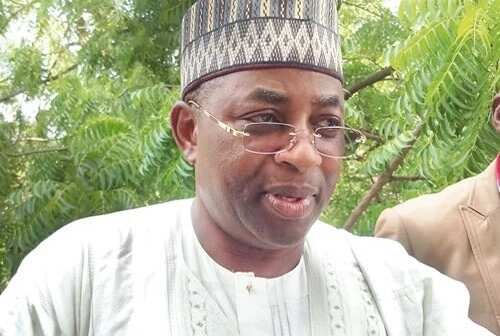 Yuguda said the information of the state's debt status were contained in the handover notes which were duly signed by Abubakar.
"They should concentrate on the 17 brand new hospitals opened, rehabilitated schools, specialist hospital, university and other projects commissioned.
"It appears they're not properly educated and equipped on how to run a government. They should look for ways to continue from where the past administration stopped instead looking for excuses," he added.
He maintained that Bauchi is one of the least borrowed states.
"What about Kano that inherited a N300 billion overdraft position? Jigawa inherited N117 billion overdraft and yet they're not talking about these things, they're busy looking for ways to move their states forward. Now a state like Bauchi that did not inherit any overdraft is looking for who to blame their ignorance on", he said.
Governor Abubakar had alleged that his administration has been left almost penniless by the former PDP administration of Isa Yuguda.
Source: Legit.ng