NDLEA Ordered To Suspend Actions On Kashamu
Lagos Federal High Court urged the National Drug Law Enforcement Agency to suspend all actions on Buruji Kashamu's extradition to the US. For now.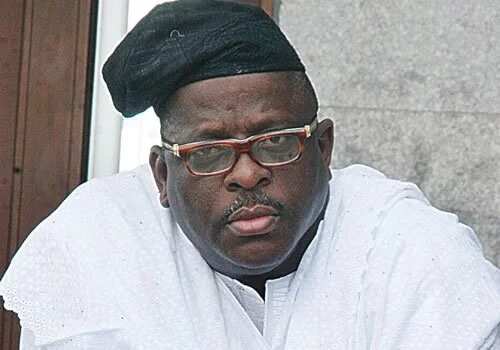 According to The Punch, adjourning the case till June 19, Justice Ibrahim Buba ruled yesterday that status quo must be maintained till all the applications were decided one way or the other.
The move became necessary to allow the service of court papers on all the parties.
READ ALSO: NDLEA Serves Buruji Kashamu Fresh Notice
"The matter before the court is that of committal and challenge to jurisdiction. I shall adjourn for the hearing of the applications on its merits."
The NDLEA challenged the jurisdiction of a Federal High Court in Lagos to entertain a suit filed by senator-elect Kashamu against plans by the anti-graft agency to extradite him to the US, The Nation noted.
The motion was made in response to Kashamu's suit against the NDLEA top.
Source: Legit.ng