Popular Nollywood Actor Turns Beggar, Accuses Colleagues
A popular Nollywood actor, Ernest Asuzu is reportedly going through hard times at the moment and is practically begging to survive.
According to Daily Independent report, he was sighted at Shoprite, Surulere, on May 24, Sunday, looking very pathetic.
Ernest had suffered stroke some months back and was spotted still limping.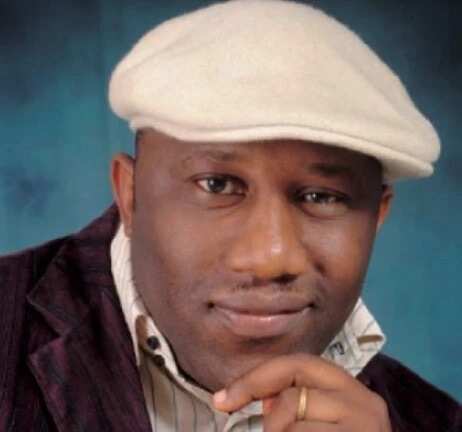 The actor, who was dressed in a Manchester United jersey, blue jean pants and bathroom slippers was said to be practically begging shoppers money to eat.
READ ALSO: SO SAD: Another Popular Nollywood Actor Is Dying, Recounts Horrible Ordeal
According to him, the president of Actors Guild, Ibinabo Fiberesima and some of his colleagues in the entertainment industry are aware of his condition but have refused to come to his aid.
He said he now depends on good spirited Nigerians for survival.
In an old interview, Ernest had accused the AGN president, Ibinabo of not caring saying, "I was in LASUTH for two months, three days and for that long, nobody from Nollywood, not even Ibinabo, visited me. And she heard that I was admitted there. My friends told her that I was down with stroke and she pretended as if she didn't hear. It's not fair. I'm a human being too.
"I am limping right now, because I have stroke. I am limping because my people don't care. I'm limping because the industry is already messed up. I don't know what Ibinabo is doing. Ibinabo is just gallivanting. She is having fun and that is not the reason we put her there. She should go out there and fight for our people."
READ ALSO: Nollywood Actor Narrates His Miraculous Survival
The Imo-born actor began his acting career in the late 90s film, Another Campus Queen. He also featured in a number of Nollywood flicks like like Royal War, Last Wedding, most notably the highly acclaimed and successful, Rituals.
Ernest used to be Nollywood bad boy before Jim Iyke came on the scene. He is known for movies.
Before his disappearance from the movie world, he was enmeshed in series of controversies that even led to rumours of insanity.
Source: Legit.ng