Photos Of Nigerian Soldiers At The Frontlines
The military in every nation is designated for the protection of the territorial integrity, stopping external aggression and conducting peace missions.
Having recognized this, Nigeria's case is not an exception in any means.
The Nigerian Army started a new phase of offensive against Boko Haram terrorism in February 2015, and positioned heavily-armed personnel and modern equipment to support their operations.
READ ALSO: Boko Haram Stronghold Taken Over Nigerian Troops 
The military has recorded huge success in this regard since the postponement of the general elections.
Legit.ng picked up the pictures of the Nigerian heroes that are risking their lives every day to deliver the peace for our country.
See the best photos of the brave Nigerian soldiers below: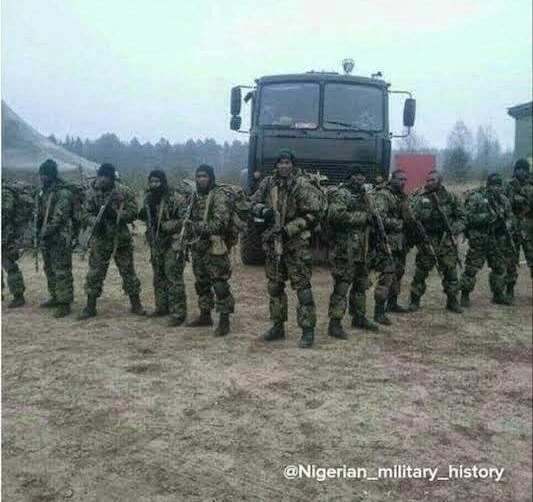 Meanwhile, not all the soldiers are heroes. It should be noted that the Nigerian Army has recently said that 579 of its officers and men are waiting trial for court martial for different offences, comprising mutiny and indiscipline.
A military court in Nigeria has ruled 54 soldiers to be executed by a firing squad after they were found guilty of mutiny on December 17, 2014, Wednesday, in Abuja on a two count charge of criminal conspiracy to commit mutiny.
Source: Legit.ng