ALATFoodChallenge: 20-Year-Old Undergraduate and Entrepreneur Wins N100k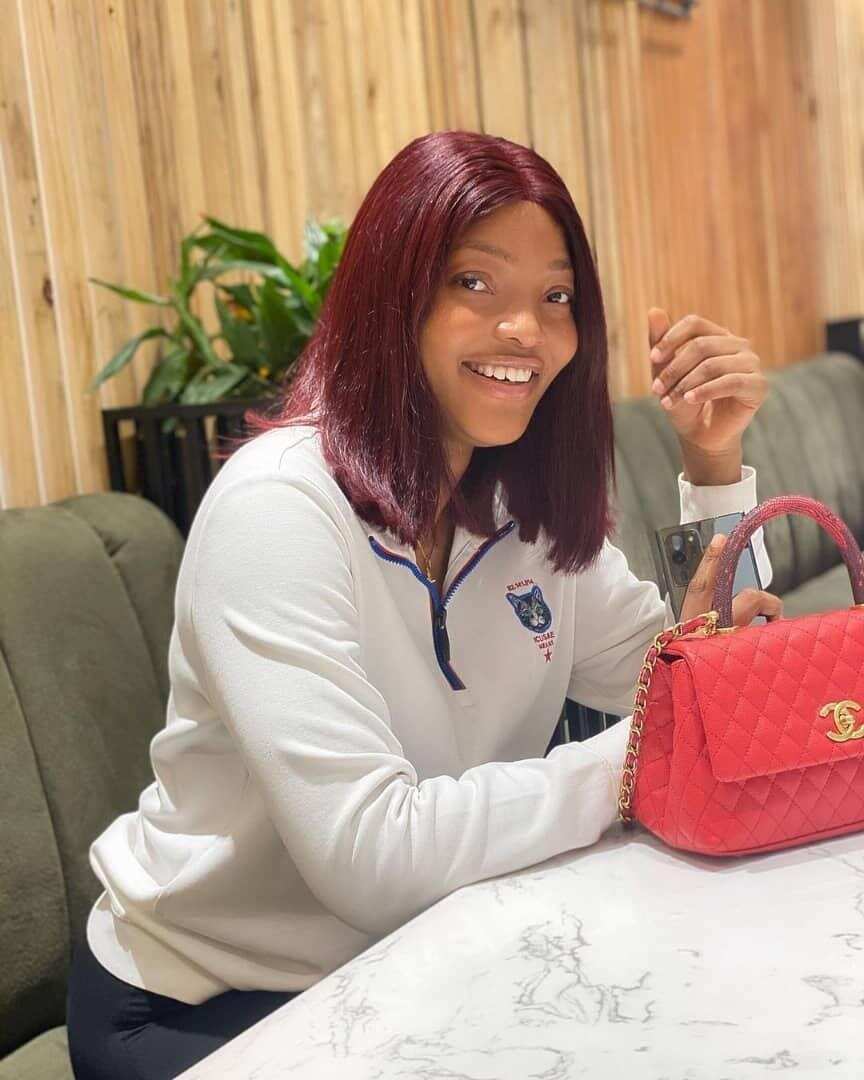 If you need a task done well, give it to a woman! The first episode of the #ALATFoodChallenge was living proof of this. In case you missed it, this episode of the special series which premiered on the digital bank's Instagram page had two teams of two challengers battle it out for the sum of ₦100,000.
After weeks of anticipation, the challenge, a speed eating competition conceptualized by ALAT by Wema Bank, started off with two teams - Destiny Williams, an entrepreneur with a burgeoning comedy career, and Emu Oghenemaro, a student comprised Team A, while Team B had Esther Fadipe, a 20-year-old mass communication student of the Delta State Polytechnic, and Oghenekevwe Osodi, a designer who was seeking funds to invest in his business.
When the episode started off, most people thought Destiny would win. He seemed to have the street smarts and the mouth to back it up. Oh well, that did not happen. Esther Fadipe ate her way to ₦100,000 with grit and a slow but steady approach. Destiny actually walked off-screen when that happened *grin*
So, here are the five lessons every young woman can learn from our new favourite champion:
1. Don't give in to doubts:
Esther said when she saw that her challenger was a guy, she became worried and started having doubts. However, she did not let that get to her as she summoned up the courage to eat through five pieces of hellfire turkey (without water). Doubts will come, just don't let them knock you out.
2. Always have a strategy:
Esther's strategy was simple and effective - she was going to be slow and steady and not allow any distractions. Can we put this on a quote already?
3. Your weakness can be a strength:
Being a slow eater should have totally discouraged Esther from participating in the speed-eating contest but that turned out to be her path to winning.
4. Celebrate your wins:
Esther celebrated her win, by dancing with turkey bones! That may not be your ideal option, but whatever you choose, celebrate your win, Sistah.
5. Put your hustle at the front burner:
For Esther, her goal was to win the cash prize and invest in her business. She owns and manages a healthy food and snacks business called 'Yummy Relief' and the cash prize would be invested towards improving the distribution of her detox drinks and healthy snacks.
6. Being a woman is a superpower:
Do we really need to explain this? Being female is not a barrier, oh no, lean on it and use it, my friend.
[Sponsored]
Source: Legit.ng News