Stop calling for division, what we need is United States of West Africa, Yoruba leader warns
- The agitators calling for the division of Nigeria into three have been warned to shelve their idea and embrace peace and unity
- Former senator Biyi Durojaye, who gave the warning, said that all ethnic groups in the country must be united at all cost
- Durojaye also noted that re-grouping the Nigeria into six regions would make administration cost-effective and prevent wastage
PAY ATTENTION: Join Legit.ng Telegram channel! Never miss important updates!
Ikeja, Lagos - Biyi Durojaye, an octogenarian and former Nigerian senator, has said that the country should think ahead of becoming the centre of a possible United States of West Africa (USWA).
Legit.ng's regional reporter, Adeoye Adewunmi, reports that the immediate past chairman, Nigerian Communications Commission (NCC), stated that this can only be achieved when the country's unity is not compromised.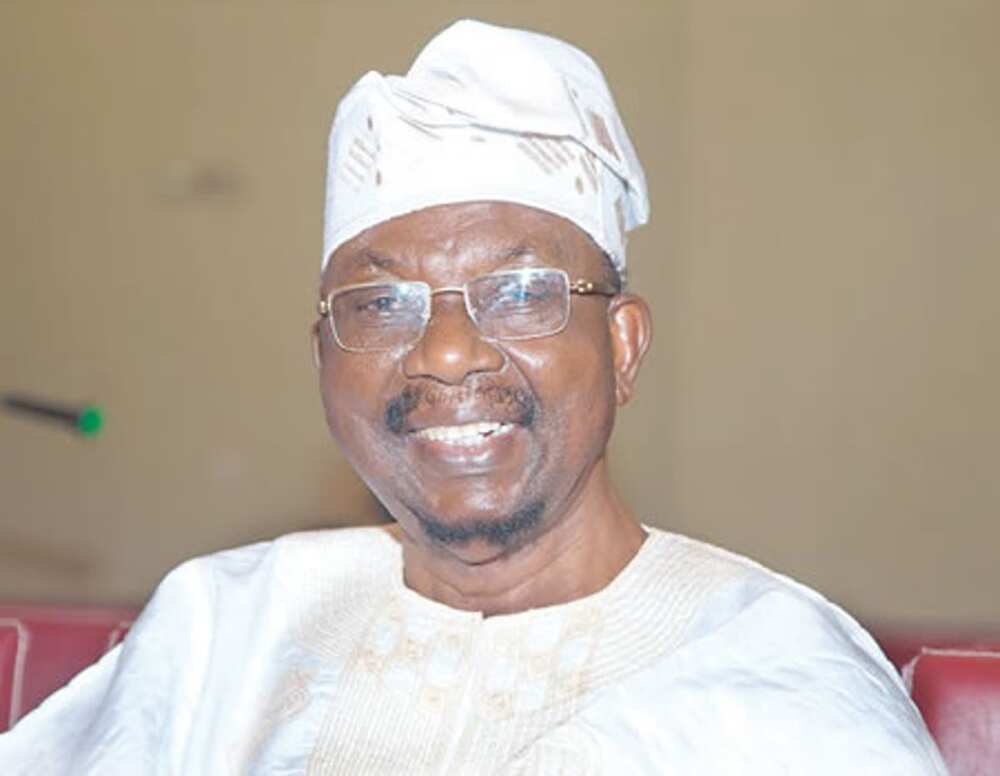 He made this disclosure in an exclusive chat with Legit.ng on the ongoing constitution review at his residence in Lagos.
Durojaye described as an act of pretence the denial of the knowledge of the clamour of Nigerian youths in the southern parts, hopeless of future welfare; hence, calling for secession.
The former senator said:
"Many people of my age and background who appreciate the value of territorial size and big population in attainment of "Greatness" by modern Super-power countries like the United States of America, the Republic of China, the former USSR, India and Canada etc would prefer we stay together, not only as one country but also as a centre of a possible United States of West Africa (ECOWAS)."
The elder statesman, however, said that grievances of the youths should not be ignored but assuaged with assurances and optimism.
Regional government will be cost-effective
He said that re-grouping the 36 states into six regions would make administration cost-effective and prevent wastage, even as they would be able to manage resources for the federating regions.
Durojaye also stated:
"The new draft constitution must also ensure this position. Prudence and Statesmanship warrant a careful examination of the grievances of the youths and try to accommodate and assuage as much as possible their fears to avoid any drift towards balkanization of our beautiful and potentially great country."
He noted that every region would be wide enough to cover old and new areas of agricultural, mineral, modern digital resources/huge sources of revenue for all the federating regions of the country.
PAY ATTENTION: Install our latest app for Android, read the best news on Nigeria's #1 news app
Nigeria will remain a united entity
Meanwhile, Legit.ng had previously reported that Nigeria's minister of information and culture, Lai Mohammed on Monday, April 26, said that more energy would be needed to break the country than to fix it.
It was reported that while opposing the calls for separation, the minister argued that the nation's strength lies in its diversity.
The minister had earlier said that when any problem starts those who support separation and secessionists would be the first to run away.
Source: Legit.ng