Stanbic IBTC Founder, Atedo Peterside, Criticises President Buhari Over Twitter Ban
- The Stanbic IBTC founder knocked the Federal Government for banning social media platform, Twitter due to its controversial tweet
- Atedo Peterside says the government is always fast at making life of Nigerians harder than making it easier for the people
- He spoke on the 2023 presidential election, stating that Nigerians now know the kind of leader they want in Aso Rock
PAY ATTENTION: Join a community of CEOs, founders, and decision-makers: subscribe for a free monthly business newsletter Digital Talks and succeed BIG!
The founder of Stanbic IBTC, Atedo Peterside, has criticised President Muhammadu Buhari's administration for the ban placed on social media firm, Twitter.
The Federal Government had criticised Twitter for deleting one of President Buhari's tweet which was considered a violation of the social media's rule against violence.
Following rising attacks on police station and buildings of electoral agency, Independent National Electoral Commission (INEC), President Buhari released a statement on Twitter, threatening a punishment similar to the civil war.
This led to criticism from Nigerians who reported the tweet to Twitter. The tweet was deleted, and in response to the decision, the government banned Twitter's operation in Nigeria.
FG's decision has been heavily criticised by Nigerians, with the Stanbic IBTC founder being the notable name from the private sector to condemn the ban.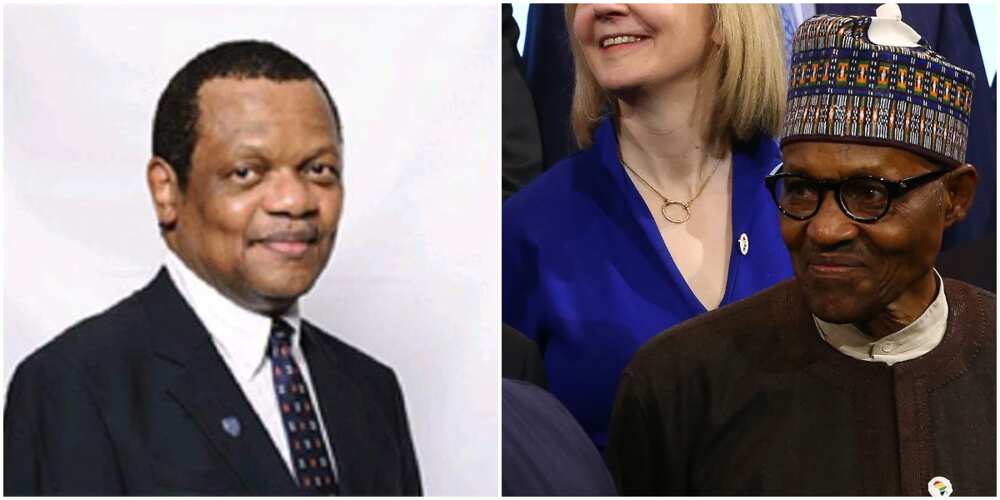 Peterside said Buhari's administration is quick to make negative actions that hurt Nigerians, but slow on making decisions that uplift many Nigerians or make positive actions.
He made this in a statement on Twitter:
"On Twitter ban, an emerging narrative is that FGN is phenomenally quick on negative/wrong actions that will hurt many Nigerians, whilst being slow on positive/correct actions that might uplift many Nigerians. Re 2023, we know the kind of Presidency that we do not want."
Meanwhile, Legit.ng had previously reported that Twitter ban will affect investors confidence in businesses operating within the country, and make them avoid investing in Nigeria.
Some tech co-founders had criticised the move saying that convincing investors to contribute funds for their businesses will be difficult considering other challenges in the country.
It was also reported that the ban on Twitter will cost many people their jobs and create revenue losses for companies and individuals that are using Twitter as a source of revenue.
Source: Legit.ng