1999 Constitution was Written in a Hurry - Gbajabiamila
- Femi Gbajabiamila, the speaker of the House of Representatives, has opened up on some of the failings of the 1999 Nigerian constitution
- Gbajabiamila on Tuesday, June 1, noted that the current constitution lacks what it takes to actualise the common aspirations of the country
- The lawmaker, therefore, called on all and sundry in Nigeria to take part fully in the ongoing constitutional review process
PAY ATTENTION: Join Legit.ng Telegram channel! Never miss important updates!
Abuja - In the view of Femi Gbajabiamila, the speaker of the House of Representatives, the 1999 Nigerian constitution is incapable of addressing and solving some pressing national issues.
Gbajabiamila, in a statement made available to Legit.ng, through his media aide, Lanre Lasisi, noted that since the said constitution was written hurriedly only in a bid to end the military regime and give birth to a lasting democratic system, the document falls short of the standard needed to reflect the collective dreams of citizens.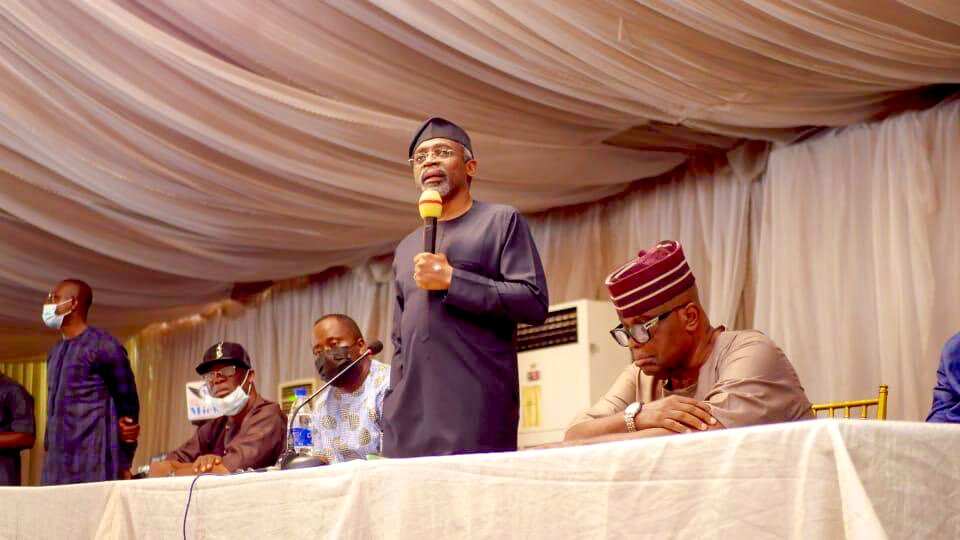 His words:
"... the 1999 Constitution is the product of a hurried national compromise that we entered into two decades ago in order to ensure that the military returned to the barracks and that we returned to democratic government."
The speaker of the lower chamber said the foregoing, therefore, necessitates the ongoing constitutional review exercise, adding that all Nigerians are expected to actively participate in the process.
However, Gbajabiamila noted that just like in Nigeria, there is no perfect constitution anywhere in the world.
He explained that there is now a crying need to have "a near-perfect constitution to enable the country to confront and resolve many of its political, economic and socio-cultural challenges."
The speaker warned that the entire effort will be futile if stakeholders indulge only "in tinkering around the edges of the constitution" or avoid honest conversations.
He assured Nigerians that members of the green chamber will do their utmost to make sure the process yields desired results that culminate in a national constitution which embraces diversity in all ramifications and uses it as an advantage for growth and progress.
Gbajabilamila noted:
"All of us in the House of Representatives will work conscientiously and in good faith so that it may be said of us in this process that we made an audacious attempt at creating for our nation a constitution that recognises our diversity and draws strength from it, and addresses once and for all, the fault lines that distract from nation-building."
Misgivings about the review
Meanwhile, a pan Yoruba socio-political association, Afenifere, had stated that the exercise would not solve the myriad of challenges confronting Nigeria.
PAY ATTENTION: Install our latest app for Android, read the best news on Nigeria's #1 news app
The group, which stated this on Thursday, May 27, emphasised that the constitution review was an exercise in futility.
Source: Legit.ng