Constitution Review: Northeast Stakeholders Demand Creation of Savannah State
- With the ongoing 1999 constitution review, stakeholders from the northeast region have called for the creation of a new state
- The stakeholders said the creation of the new state would help curtail the various crisis and unrest bedevilling the nation
- According to the group, the call for the creation of Savannah state was made in 1991 alongside Yobe but was denied
PAY ATTENTION: Join Legit.ng Telegram channel! Never miss important updates!
Some stakeholders from the northeast region of Nigeria have demanded the creation of a new state.
The stakeholders said the state which would be carved out from the southern part of the current Borno would be called the Savannah state.
According to a request made by the northeast stakeholders during the two-day public hearing of the Senate on the review of the 1999 Constitution, the southern part of Borno is being marginalised.
During the review of the constitution, the people of southern Borno comprising nine local government areas disagreed with the position of the Borno state government and insisted on the creation of Savannah state.
A memorandum signed by a representative of the movement for the creation of Savannah state and former secretary to Borno state government, Ambassador Dauda Danladi, said the southern part of the state needs the new state.
The memorandum which was seen by Legit.ng said the move is necessary because Borno is the largest in the country in terms of landmass to enhance self-determination, compatibility, equitable, development, and responsive governance.
Danladi said that with the proposed capital in Damboa, the Savannah state will comprise of nine local government areas in the southern Borno senatorial namely; Askira/Uba, Bayo, Biu, Chibok, Damboa, Gwoza, Hawul, Kwaya-Kusar, and Shani.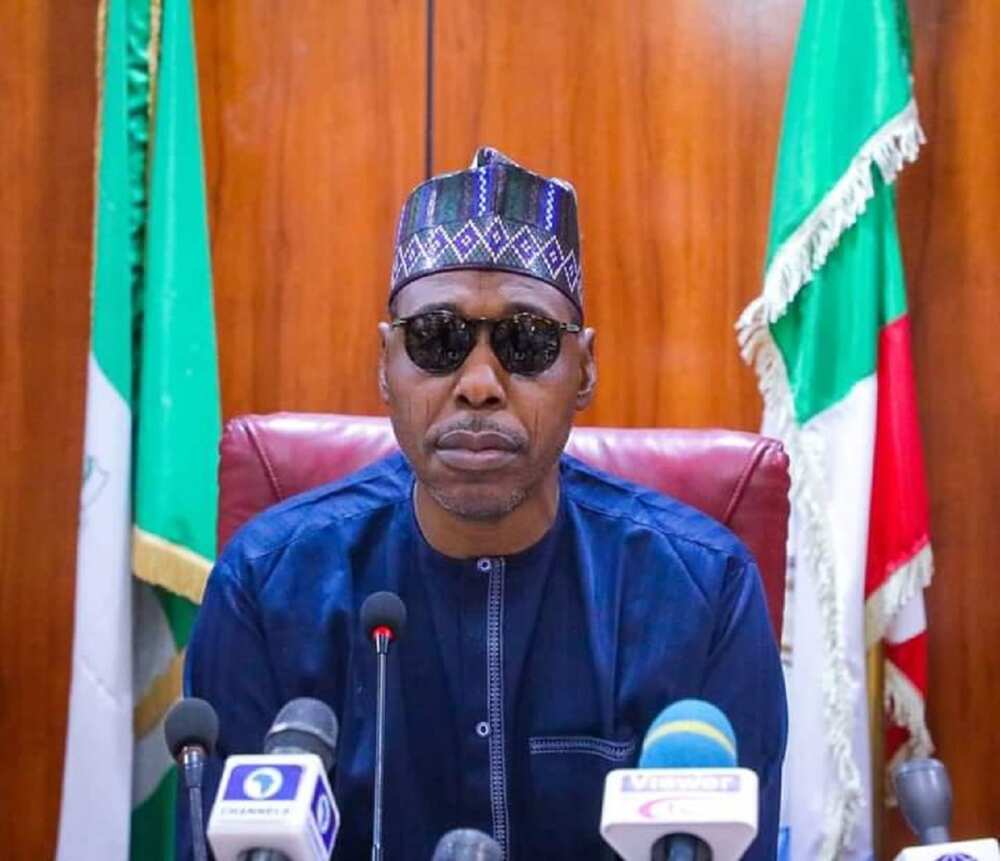 PAY ATTENTION: Install our latest app for Android, read the best news on Nigeria's #1 news app
He also said that in that regard they had earlier submitted this request to the national constitutional conference through its committee on the state's creation.
Danladi said the plan to kick start the process of reviewing the 1999 constitution then, which should accommodate states and local governments creation along with necessary boundary adjustments is indeed a welcome development.
Meanwhile, Legit.ng previously reported Sani Uba, the senator representing Kaduna central at the ninth Assembly has said that the ongoing constitution review is a great opportunity for every Nigerian to make his or her contribution.
Uba said the expectation from the constitution review is to have a Nigeria where peace and justice will remain the order of the day.
Also, the southern and northern part of Kaduna have agreed to split into two different states
This new development followed after the presentation and defence of memos by the different areas of the state at the ongoing constitution review.
The southern part of the state also said that the area would have a new constitution after the state splits and not an amended one.
Source: Legit.ng