End of Road for Cultists, Accomplices in Lagos, as Sanwo-Olu Goes Fiery with Strict Law
- Henceforth, parents of cultists in Lagos will be forced to face similar punishments as their children when they are arrested
- The Lagos state government on Thursday, May 27, announced that it has set in place a law to fight and crush cultism entirely
- Governor Babajide Sanwo-Olu who broke the news to journalists on Thursday, May 27, noted that parents owe their children the duty of care and moral upbringing
PAY ATTENTION: Join Legit.ng Telegram channel! Never miss important updates!
In a bid to flush out all forms of criminality, especially cultism, the Lagos state government has enacted a law with zero tolerance for fraternity members.
Governor Babajide Sanwo-Olu, during his address at the Police College in Ikeja on Thursday, May 27, disclosed that the legislation provides punishment for parents of cultists arrested in the state, Punch reports.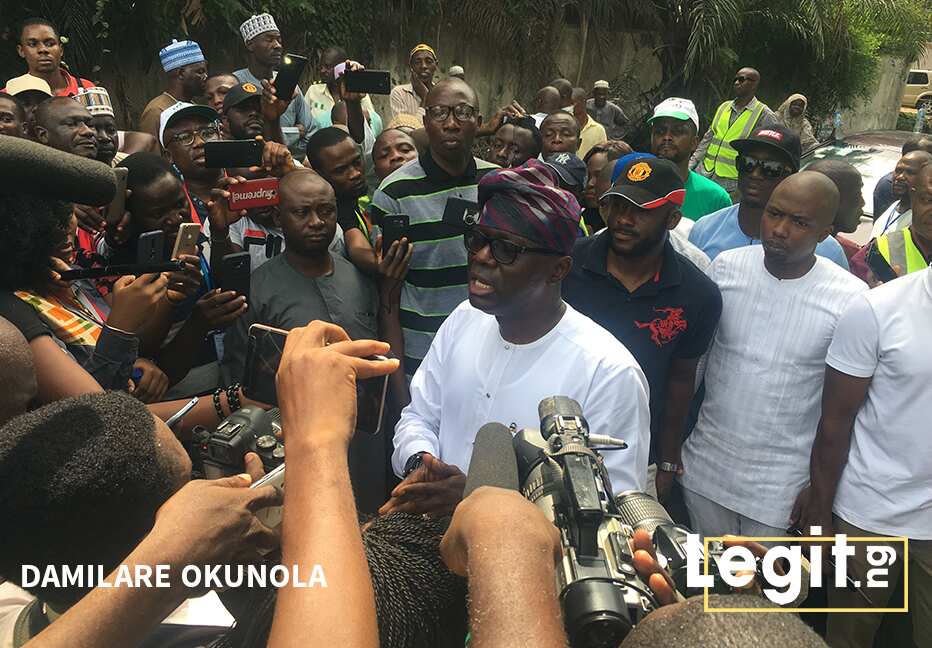 The Lagos governor noted that parents must not abandon their responsibility of attending to the moral well-being of their children.
Sanwo-Olu pointed out:
"The new law against cultism prescribes punitive measures for parents of young people convicted of cultism. Parents should be vigilant and monitor their children.
"We owe them a duty to ensure that their dreams and aspirations are realised through continuous training, guidance and mentoring."
Provisions of the anti-cultism law
Sanwo-Olu on Tuesday, April 20, approved the anti-cultism bill passed by the Lagos state House of Assembly under the leadership of the speaker, Honourable Mudashiru Obasa.
The House, in one of its tweets on Tuesday, noted that lawmakers and other stakeholders, including the police command in the state were certain that the law would help to promote order and peace for all Lagosians in the face of skirmishes of crime.
Some high points and key facts of the new legislation are given below:
According to the law, a jail term of 21 years awaited anyone found to be a member of a cult group or solicits for members of an unlawful society. The same punishment goes for persons who attend meetings of a cult group as well as those who carry out acts capable of endangering the lives of residents.
The legislation states that 15 years in jail would be meted on persons forming an unlawful society or cult. The same fate would befall anyone who allowed a meeting of cultists to be held in any property under his control.
Source: Legit.ng