Egypt Get Court Order to Continue Seizure of Japanese Ship, Ever Given
- A court in Egypt has given the country right to continue holding ship owned by Japanese company, Shoei Kisen
- The ship had cost Egypt about $15 million for each day it got stuck in the Suez Canal in March 2021
- Egypt is asking Shoei Kisen to pay about $900 million for disrupting operation on the sea
PAY ATTENTION: Join a community of CEOs, founders and decision-makers: subscribe for a free monthly business newsletter Digital Talks and succeed BIG!
Suez Canal Authority has been given the right to keep holding Ever Given, the container ship that cost Egypt government $12 million to $15 million each day it blocked the global trade sea channel.
Ever Given became faulty in the middle of the Suez Canal, getting stuck for six days, starting from March 23, 2021. This affected movements of about 400 ships on the pathway of the north and south of the sea.
Egypt government seized the ship and had demanded for $900 million due to the disruption caused by the ship owned by Shoei Kisen, and the company had stated that its losing $6 billion to $10 billion each day Ever Given doesn't operate.
This disagreement had led to a court faceoff which eventually favoured the country, as the economic court in Ismailia, Egypt, approved the continuous seizure of the ship in a recent ruling.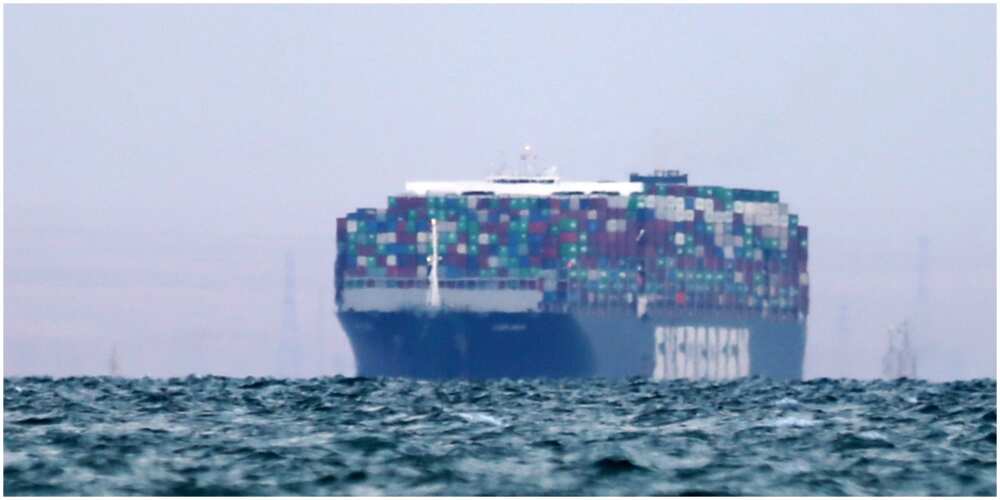 Suez Canal Authority said an offer of $550 million could persuade an out of court settlement, while deposit of $200 million is weighed as right payout for the government to consider releasing the ship, a Business Insider report stated.
The case is expected to be prolonged as several appeals is projected to counter every court decision.
Meanwhile, Legit.ng had previously reported that Indian government crackdown on Twitter offices after the ruling party's spokesperson, Sambit Patra's tweet was labelled as manipulative.
Delhi Police unit charged with investigating terrorism were sent to Twitter's offices, but there was no one available to attend to the Police officers. They said Twitter must provide explanation for the labelling.
The Police requested that the Jack Dorsey-owned company provide materials that made it conclude the Patra's tweet was manipulating. He had stated that opposition party was derailing the current government's effort to tackle COVID-19.
Source: Legit.ng