Female Agropreneur Ovaioza Advises Nigerian Youths on How to Venture Into Agriculture
- Young Nigerians have been consistently advised to take interest in the agricultural sector
- A female agroprenuer who has seen it all in the sector has shared tips on how to venture into agriculture
- Edo-born Imu Ovaioza Yunusa, is the owner of Ovaioza Farm Produce Storage Business, an agricultural storage company
PAY ATTENTION: Join Legit.ng Telegram channel! Never miss important updates!
A female agroprenuer, Imu Ovaioza Yunusa, has advised Nigerian youths on how to venture into the agricultural sector.
Ovaioza, the owner of Ovaioza Farm Produce Storage Business (OFPSB), an agricultural storage company for buying, storage, and resell of surplus grains gave the advice in an exclusive interview with Legit.ng on Friday, May 21.
According to her, Nigerian youths who want to venture into agriculture should, first of all, interrogate their reasons for venturing into this sector.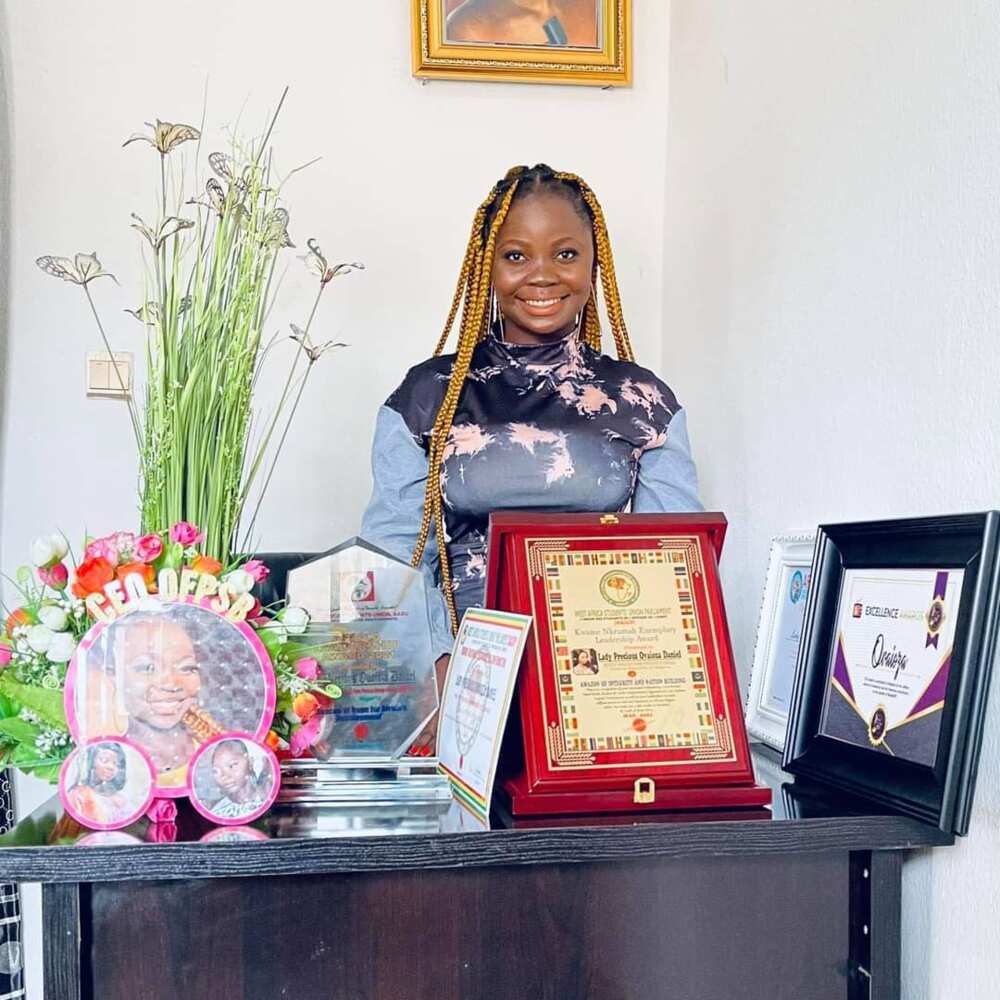 PAY ATTENTION: Install our latest app for Android, read the best news on Nigeria's #1 news app
Her words:
"It is not enough to see it as a trendy way to generate income. Do you have a passion for it? Do you know how much work it entails? If you do not, just take the agro investment route with reliable establishments like ours, at OFPSP.
"Before I established OFPSB, I spent years learning the business of buying, storing, and reselling agricultural produce. I knew the kind of work to expect. The job of an agroprenuer is tedious and passion is what will make you stay the course. This goes for any type of business.
"Beyond money, ensure that you're interested in that type of business. Also do your due diligence well, to determine what part of agriculture you want to venture into. There are so many diverse sectors in the agricultural industry.
"I could've gone into farming like every other person, but I saw the gap in the agricultural storage industry and decided to do something about it.
"I am not just running a business, but creating solutions for farmers who will need seeds, manufacturers who need produce, agroinvestors who need to invest in businesses like mine, distributors, and wholesalers who need the produce I keep in storage. This was my passion.
"I diligently put in the work and understood how the business part of agriculture works. If it is farming you want to go into, know how to monetize your produce. If it is storage, study your market to know how to distribute your products.
"Lastly, remember that agriculture is a growing industry and you have the opportunity to grow with it."
Yunusa also shared her ideas on how Nigeria can leverage on the latest agricultural trends globally to improve its Foreign Direct Investments.
Her words:
"Last year's United Nations Conference on Trade and Development report showed that as of 2019, Nigeria's Foreign Direct Investments was at about $3.3 billion. This shows how much FDI can impact the economy.
"As much as Nigeria is beginning to recognize the economic possibilities in agriculture and even the government is encouraging more people to venture into it, we don't have the technology needed for mechanized farming. Large-scale agriculture is a high-tech venture.
"When I started Ovaioza Farm Produce Storage Business, this was a challenge because I knew that growing and expanding would require mechanization, and this required funding, which I didn't have at that time.
"Storage of farm produce requires a lot of technical capacity. Imagine if we had Foreign Direct Investment resources I could key into for resources like funds, skills, partnerships, and technical know-how.
"I grew OFPSB into this successful and reliable agribusiness, in this very short time, because of so many factors a lot of other people out there might not have access to. Now, this is where Foreign Direct Investment comes in.
"If the government creates a conducive environment that encourages foreign investment in the agrotechnology sector, this will come with mechanization, knowledge, economic capital, and skills.
"This will ultimately translate into more funds made from FDI, for the country. The goal is to achieve individual economic growth and contribute to the country's GDP."
Legit.ng gathered that Edo-born Ovaioza has received awards and honours for her work which includes the prestigious African Leadership Strategy and Transparency Development Initiative Award, in 2021.
She is also a recipient of the All African Students Union and the West African Student Union awards.
Meanwhile, some state governments in Nigeria are already investing enough resources in expanding the agricultural sector in their domain.
In Osun, about 2,000 farmers will benefit from a partnership initiated by the state government and the Central Bank of Nigeria for the 2021 cocoa planting season.
Legit.ng gathered that the farmers, drawn from all the local government areas of the state, will derive from the improved seedlings, access to credit facilities, regular training on how to further improve the quality of produce as well as the required certification to maximise profit.
In Akwa Ibom, the state government has set modalities to commence commercial production of tomato puree - the concentrate used for making tomato paste.
The commissioner for trade and investment, Barr. Ukpong Akpabio gave this hint during the graduation ceremony organised for 169 youths who successfully completed training in vegetable enterprise development in the state recently.
Source: Legit.ng