Elon Musk Loses $20billion in Fortune, Tesla Value Drop Amid Bitcoin Drama
- Elon Musk suffered heavy losses within the space of one week following his tweet about Tesla dumping bitcoin
- Tesla stock lost value in the capital market, and this cost its founder about $20 billion in almost six days
- Musk lost his position as the second richest man on earth after posting the tweet which was criticised by bitcoin investors
PAY ATTENTION: Join a community of CEOs, founders, and decision-makers: subscribe for a free monthly business newsletter Digital Talks and succeed BIG!
Tesla founder, Elon Musk, has lost his position as the second richest man on Bloomberg's billionaire index. Musk fortune dropped after his tweet cost bitcoin to also depreciate in value.
His wealth reduced following a decline in Tesla's stock value, which dropped by 2.2%. This cost Musk his position as LVMH Chairman, Bernard Arnault, took over the spot.
Arnault's wealth rose by $47 billion to hit $161.2 billion following surge in his company's Chinese sales of his luxury goods. The rise in sales was also recorded in other parts of Asia.
But Musk has been having issue with its Chinese business, couple with protest against Tesla following the company's decision to drop bitcoin from its payment option, Musk has lost about $9.1 billion.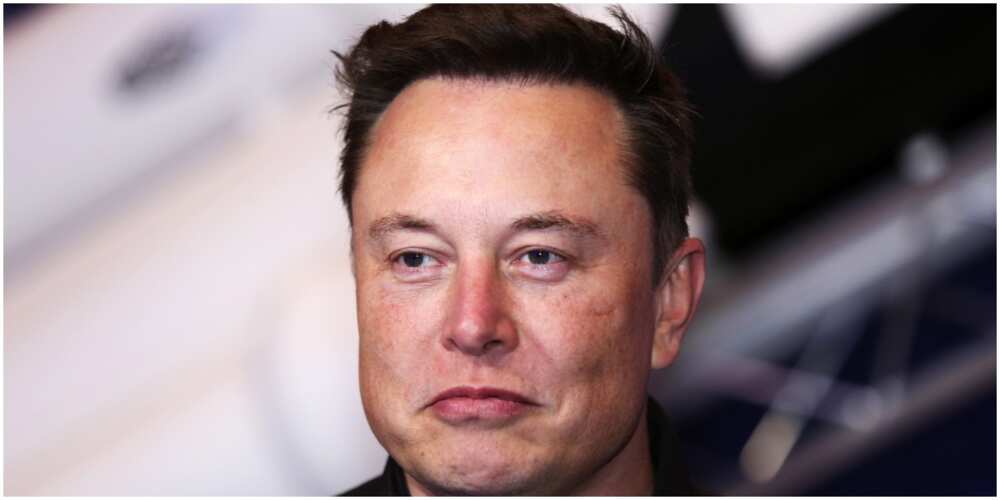 The loss, according to Bloomberg, is the highest among its US billionaires that feature in its Index. Musk is now worth $160.6 billion. Although according to Forbes, the tech expert is worth lesser.
Forbes billionaire Index put Musk fortune at $146.5 billion, losing $20 billion the week he tweeted about Tesla dropping bitcoin - Tesla also dropped 15% in share value.
Musk is number three on Forbes list, with Arnault sitting above him with $182.6 billion.
Meanwhile, Legit.ng had previously reported that bitcoin price lost over $11,000 following Musk's tweet. Ripple effect from the statement crashed the price below $43,000 on Monday evening.
The market capitalisation, as expected, also dipped between last week May 12, to this week, as the equity fell from the trillion dollar investment class, settling at $816.35 billion.
The report stated that Musk tried to control the damage by stating Tesla is yet to sell its cryptocurrency after his tweet last week Wednesday suggested the automaker is looking to replace bitcoin.
Source: Legit.ng