Elon Musk Tweet Fails to Boost Investors Confidence as Bitcoin Holders Lose Over $11,000
- Elon Musk sent a tweet out to inform the public and the bitcoin community that Tesla hasn't sold its crypto investment
- The statement failed to stop investors from recording losses on Monday, as bitcoin price declined further
- Since Musk's tweet storm last week, investors have lost over $11,000 in bitcoin investment
PAY ATTENTION: Join a community of CEOs, founders, and decision-makers: subscribe for a free monthly business newsletter Digital Talks and succeed BIG!
Elon Musk damage control has failed to hold investors' confidence high after his Tesla tweets knocked the cryptocurrency price down by about 35% last week Wednesday below the all time high of $64,829.14.
Musk had stated that Tesla isn't selling its bitcoins despite seeking the crypto's replacement for digital coin payment option for its vehicles:
"To clarify speculation, Tesla has not sold any bitcoin," Musk tweeted early Monday.
This was six days after Musk had stated that the car manufacturer was dumping bitcoin because of its encouragement for fossil fuels usage. This statement threw chaos into the cryptocurrency market, as all major digital assets fell, aside Ethereum.
Prior to Musk's tweet on May 12, 2021, which was close to midnight, bitcoin was trading $54,590, but it crashed to $47,832 hours later the next day. The coin has further lost more value since then.
Earlier today, bitcoin dropped over 9 percent, to trade at $42,708. Since Musk's tweet, bitcoin holders have lost $11,882 in investment. The market capitalisation of bitcoin had also crashed below the trillion value, falling to $816.35 billion.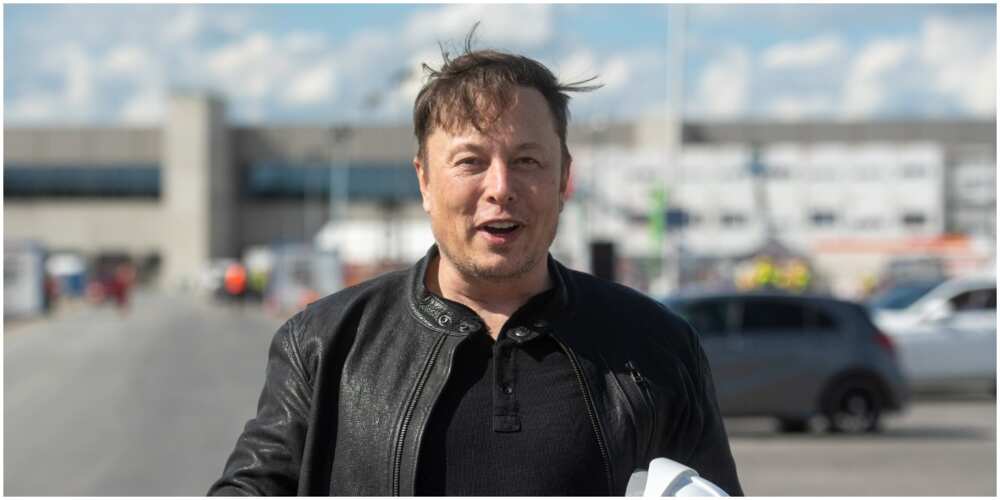 The decline in value continues despite Musk stating that Tesla would hold on to its cryptocurrency investment. In January, the automaker had acquired $1.5 billion worth of bitcoin, but sold part of it at $272 million in Q1 2021.
The highest bitcoin had traded in the last 24hours was $48,196.85 per coin, but investors' confidence is still fluctuating, showing ripple effect from Musk's tweet still linger and price still highly unstable - reason the price is currently trading at $42,788.57 per coin.
Meanwhile, Legit.ng had earlier reported that Jumia grossed €27.4 million through its e-commerce business. The online store generated the amount in three months.
The revenue is, however, below the $29.3 million Jumia reported in the first quarter of last year. The company had also recorded €20.2 million as marketplace revenue during the same period.
Marketplace revenue rose by 5.9 percent to rise above €19.1 million which was generated last year first quarter - between January to March.
Source: Legit.ng