Miyetti Allah Vows Not to Comply With Southern Governors Grazing Ban
- The recent declaration of the Southern Governors Forum is still generating reactions across the country
- The governors had unilaterally banned open grazing across southern Nigeria
- The decision by the governors has been rejected by one of the groups representing pastoralists in Nigeria
PAY ATTENTION: Join Legit.ng Telegram channel! Never miss important updates!
The Miyetti Allah Kautal Ho*re has vowed not to comply with the recent ban on open grazing in southern Nigeria by the Southern Governors Forum.
The group described the ban as an "empty policy," adding that the governors have declared war on the herders with the pronouncement of the ban.
The spokesman for the group, Saleh Alhassan, made the comments in an exclusive interview with The Punch newspaper published on Monday, May 17.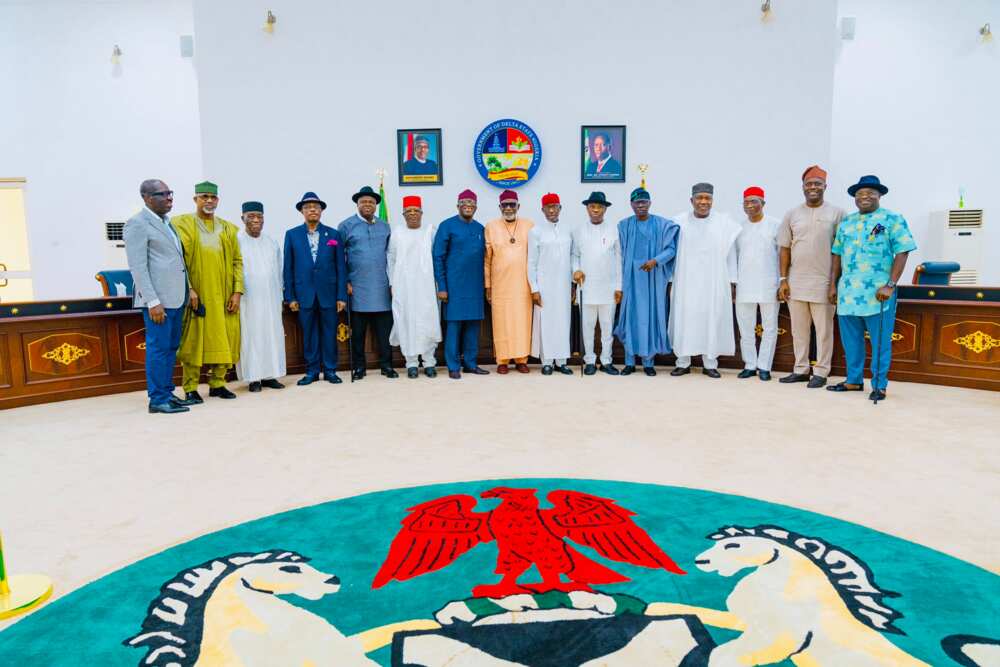 PAY ATTENTION: Install our latest app for Android, read the best news on Nigeria's #1 news app
His words:
"We condemn it, it is totally unacceptable to us. You can't ban our business without providing ranches. Let them create ranches for us, we don't have the land, we are ready to ranch, we are ready to pay, let them create the enabling environment for us.
"The ban is an empty policy because it has no basis. You can't ban our business, we are not criminals, let them go after the bandits and the criminals.
"We can't comply with an empty policy. If they create ranches and ask us to go there, we will go there but they can't wake up one day and say they are banning our business.
"If the governors are stopping us from grazing, they are preparing for confrontation. Their action is a declaration of war on the herders."
Alhassan further said the group would take legal actions against the southern governors if they stopped the business of pastoralists.
Recall that another organisation representing herdsmen in the country, Miyetti Allah Cattle Breeders Association of Nigeria (MACBAN) had earlier said the north cannot afford to ignore the recent unanimous decision of southern governors to place a ban on open grazing in their states.
National secretary of MACBAN, Baba Othman Ngelzarma declared that northern governors must rise up to the challenge by working out a solution of their own that will be generally acceptable.
Meanwhile, Delta state governor, Senator Ifeanyi Okowa, on Saturday, May 15 said resolutions reached at the Southern Governors Forum's meeting held in Asaba recently were for the good of Nigeria.
The governor said that anyone casting aspersion on the resolutions of the forum towards a better Nigeria did not mean well for the nation.
He also commended his colleagues in southern Nigeria for putting the interest of the nation above political affiliations, tribalism, religious inclinations, and selfish interest.
Source: Legit.ng