They Need to Lay Infrastructure: XI Begins Campaign against West-led Order
President Xi Jinping of Chian has again taken a subtle hibe at western education that talks about democratic values as he takes over the reins for the third time, tightening his grip on China's political, social, and cultural institutions.
It may prove detrimental to the civil rights of Chinese people in the long term as Xi has openly called for opposing and resisting" erroneous Western views" such as constitutional government, separation of powers, and judicial independence, The Print reports.
The criticism of the western views from legal education in China is seen as a part of Xi's reinvigorated efforts to change the US-led world order.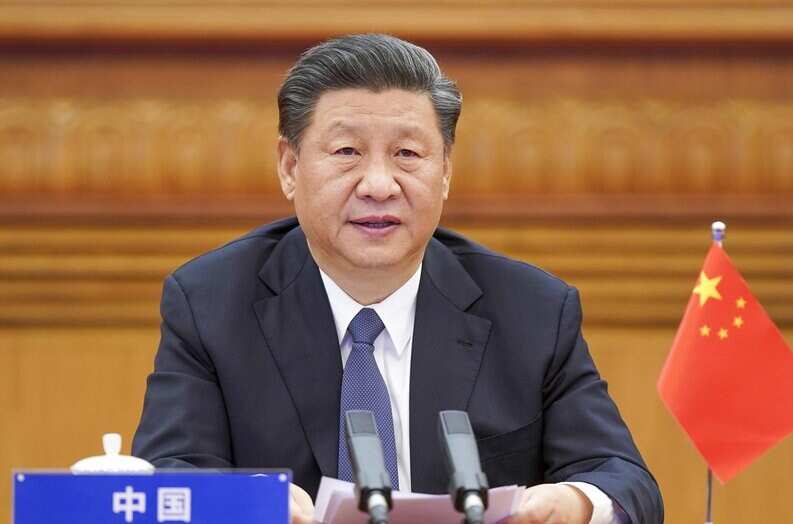 Chinese efforts to diminish the US-led world order is expedited in Xi's tenure.
This involves discrediting global institutions, defying prescribed international rules and norms, and rejecting liberal values.3 Calling democracy the sole legitimate form of government hurts China's ambition to reshape the world order and replace the US as the world's superpower.
PAY ATTENTION: Share your outstanding story with our editors! Please reach us through info@corp.legit.ng!
Tuvia Gering, a research fellow at the Jerusalem Institute for Strategy and Security, said Chinese policymakers seek to make efforts that cause American decline and its ascent.
"They need to lay the infrastructure for a more China-centric, or at least a less US-, Western-centric, world," he said.
The Chinese government has been subjected to criticism from the international community over the lack of democratic rights and absolute control by the China Communist Party as well as human rights violations in Xinjiang and Tibet.
Thus, the Xi government find western concepts such as constitutional government, separation of powers, and judicial independence problematic.
In a related development, Legit.ng reported that Joe Biden administration described as "unproductive and cynical" the decision by China to sanction some officials of the last Donald Trump-led administration.
The White House also labelled the sanction as one capable of sowing the seed of rancour and further straining the relationship between the US and the Asian country.
Emily Horne, a national security council spokeswoman said in a statement on Wednesday, January 20, that China's decision which was announced when a new president was taking an oath of office is untimely.
Source: Legit.ng