Paystack, Flutterwave Get New Rival as CapitalSage Launch CapiFlex
- CapiFlex has been created by CapitalSage Technology to compete in the payment market
- The company will be competing against Paystack and Flutterwave for the market share in the payment segment
- CapitalSage plans to simplify the payment system through CapiFlex
PAY ATTENTION: Join a community of CEOs, founders, and decision-makers: subscribe for a free monthly business newsletter Digital Talks and succeed BIG!
CapitalSage Technology is the new Fintech startup looking to take advantage of the growing digital payment space in Nigeria. The company launches CapiFlex to tap into the market.
CapiFlex was created to bridge the gap between small business owners and financial opportunities by simplifying payment solutions. The company is currently managed by Ibukun Salaudeen.
The company will be competing with the likes of Paystack and Flutterwave to get a chunk out of the revenue opportunities currently aplenty in the Fintech market. It intends to compete for market share through various offerings.
CapiFlex allows users to access its platform for payment gateways, a pool of fund, APIs and solutions for office management. Salaudeen said its company offer solutions for loan repayments, automated payroll, debt recurrent and other financial services.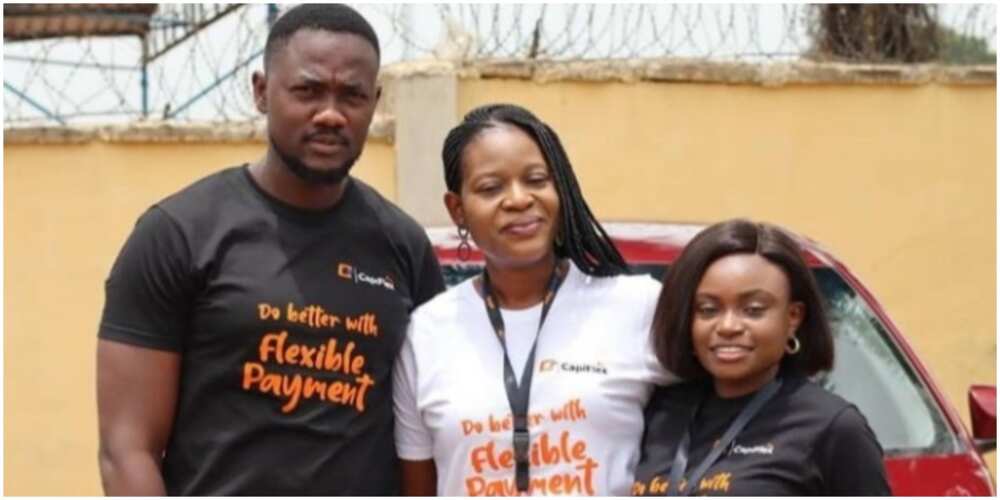 She stated that CapiFlex covers the entire payment value chain, and the Head of Product, Olaronke Adegbite said the solutions are answers to human resources professional problems.
The Head of Transfer and VAS, Olamilekan Adeneye, said:
"Now CapiFlex's Transfer and Value-added service APIS empowers merchants' customers to move funds from wallet to wallet and any commercial bank with ease while also allowing them to purchase airtime, data, payTV subscription, and make a utility bill payment on their platform.
"It is a composite solution that delivers value for the merchant and convenience for their customers."
Meanwhile, Legit.ng had previously reported that Melinda Gates got $1.8 billion shares from Bill Gates investment company, Cascade, which was created with funds from Microsoft.
The shares came after they announced they will be going their separate ways after 27 years of marriage. They got married in 1994. The divorce settlement is expected to increase Melinda's fortune.
Their divorce is the latest high profile separation after Jeff and MacKenzie Bezos separated two years ago. MacKenzie got $38 billion from the divorce settlement.
Source: Legit