Bill Gates' Investment Company Transfer $1.8billion Shares to Melinda Gates after Divorce
- Melinda Gates received $1.8 million from one of Bill Gates' investment company, Cascade, after divorce
- Both Bill and Melinda are going through their divorce settlement since their announced their separation on Monday
- Melinda is expected to earn close to the settlement MacKenzie received from her ex-husband, Jeff Bezos
PAY ATTENTION: Join a community of CEOs, founders, and decision-makers: subscribe for a free monthly business newsletter Digital Talks and succeed BIG!
Melinda Gates is set to be a multi-billionaire as Bill Gates has began to transfer shares to her after their separation was announced this week. The first tranche of shares came from Microsoft.
The wealth of the former world richest man is expected to dwindle due to the divorce, while that of Melinda will rise. The first property she got from Gates is $1.8 billion equities from Cascade Investment.
The company had been established by funds from Microsoft Corporation on Tuesday. Breakdown of the share transfer was put at 14.1 million shares of Canadian National Railway Co. worth about $1.5 billion.
Part of the investment transferred includes 2.94 million shares in AutoNation Inc., which is worth $309 million. More shares is expected to going out from the Microsoft founder who is worth $146 billion.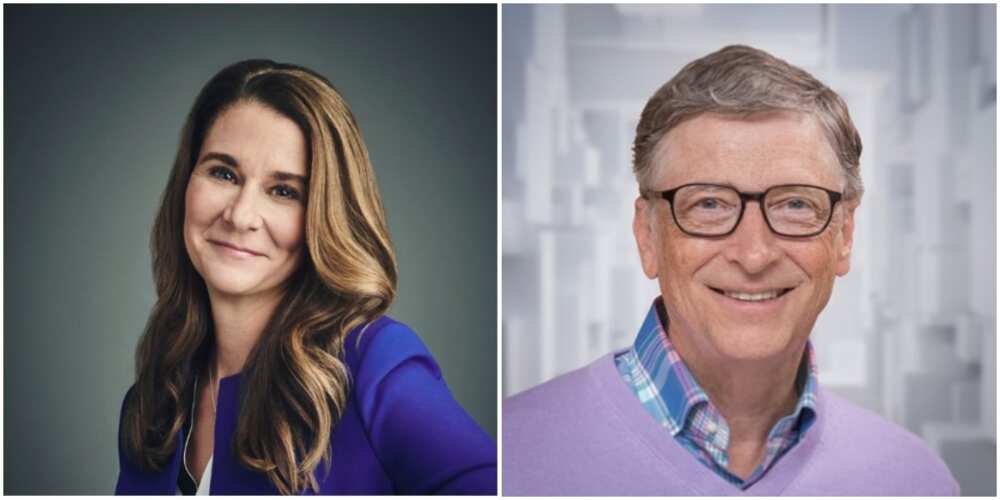 Amid the sharing of wealth, both Bill and Melinda plan to continue heading their foundation even though they ended their 27 years of marriage on Monday in a joint statement.
Bill Gates and Melinda's divorce is the latest high profile billionaire divorce after Jeff Bezos separated from his wife, MacKenzie, who became the third wealthiest woman after earning $38 billion from their divorce settlement in 2019.
Gates'wife is also expected to become super wealthy from the divorce settlement, but it is not known if she will be giving her divorce payout to charity like MacKenzie did.
Meanwhile, Legit.ng had earlier reported that MTN was the highest loser among network providers in the first quarter of this year after losing about 2.41 million data subscribers.
The company lost subscribers for three consecutive months, declining in market shares during the period under review. Following the y'ello network closely is Airtel, Glo and 9mobile.
It was learnt that 9mobile lost the lowest data subscribers, followed by Globacom, which has overtaken Airtel as the second largest market shareholder.
Source: Legit