CBN Alert Staff of Possible Kidnapping, Terrorism, Give Branch Heads Directive
- Staff of Central Bank of Nigeria have been told to be careful due to planned kidnapping and terrorism across Nigeria
- The employees of CBN were told to stay away from public places such as restaurants and bars
- They were also told to avoid travelling by road and air except when absolutely necessary
PAY ATTENTION: Join a community of CEOs, founders, and decision-makers: subscribe for a free monthly business newsletter Digital Talks and succeed BIG!
The Central Bank of Nigeria has warned its staff about possible kidnapping or robbery they are likely to experience from persons not known as insecurity worsens within the country. 
The apex Bank told the members to keep a low profile in public and avoid public places such as restaurants and bars as the unknown persons plan to infiltrate to abduct for ransom or terrorism.
CBN told the head of its branches to ensure staff are allowed to close at official closing period in order to get home early before late hours as the kidnappers or terrorist plan their attacks for night.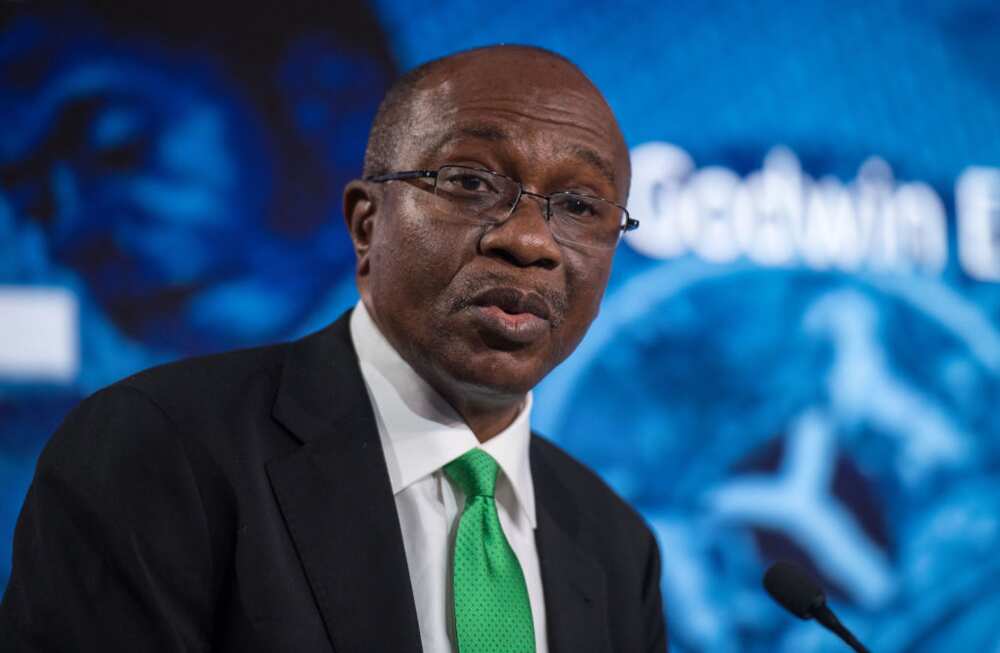 Staff were also advised not to travel by road or by air except when absolutely necessary to do so. This security advise comes amid rising insecurity in Lagos, South East and Northern part of Nigeria.
"We write to inform all staff to take note of the elevated security alert condition around the country and of the need to take special care in their day to day activities," the statement read.
"Security intelligence reports have informed of plan by undesirable elements to infiltrate various parts of the country particularly, state capitals and the FCT with the intention to perpetrate crimes of abduction and kidnapping for ransom or as recruits for terrorism.
"It is strongly suspected that these activities are likely to be carried out in the evenings and at night." The letter conveying CBN's directive state.
The financial regulator also stated that:
"Avoid public drinking places and restaurants after (work) hours. Maintain very low profile and remain as inconspicuous as possible," the statement added.
"Branches to close on official schedule times to enable staff leave for their homes. Avoid all travels (air or road) except absolutely necessary and contact heads of security at the location of travel for additional advisory."
Meanwhile, Legit.ng had reported earlier that bitcoin reportedly made more money for Tesla than its car sales in the first quarter of this year even though Tesla only invested in bitcoin in February.
The carmaker had purchased $1.5 billion, and at the end of the first three months of 2021, the investment rose to $2.5 billion. Although Tesla sold 10% off the bitcoins it has.
From the sale, the company made $101 million from the sale and received $272 million in proceeds.
Source: Legit.ng