Serious National Crisis Looms over NNPC's Zero Remittance, Northern PDP Governor Says
- National crisis may ensue if there are no federal allocations to states across Nigeria
- Governor Bala Mohammed of Bauchi raised this fear on Thursday, April 29
- Mohammed also accused the federal government of failing to manage the country's economy
The governor of Bauchi state, Bala Mohammed, has reacted to reports that the Nigerian National Petroleum Corporation (NNPC)'s remittance to the federal government's account for allocation in May 2021 will be zero.
Speaking at the Peoples Democratic Party (PDP)'s national secretariat in Abuja on Thursday, April 29, Mohammed said that this is capable of plunging the nation into serious chaos, Leadership reports.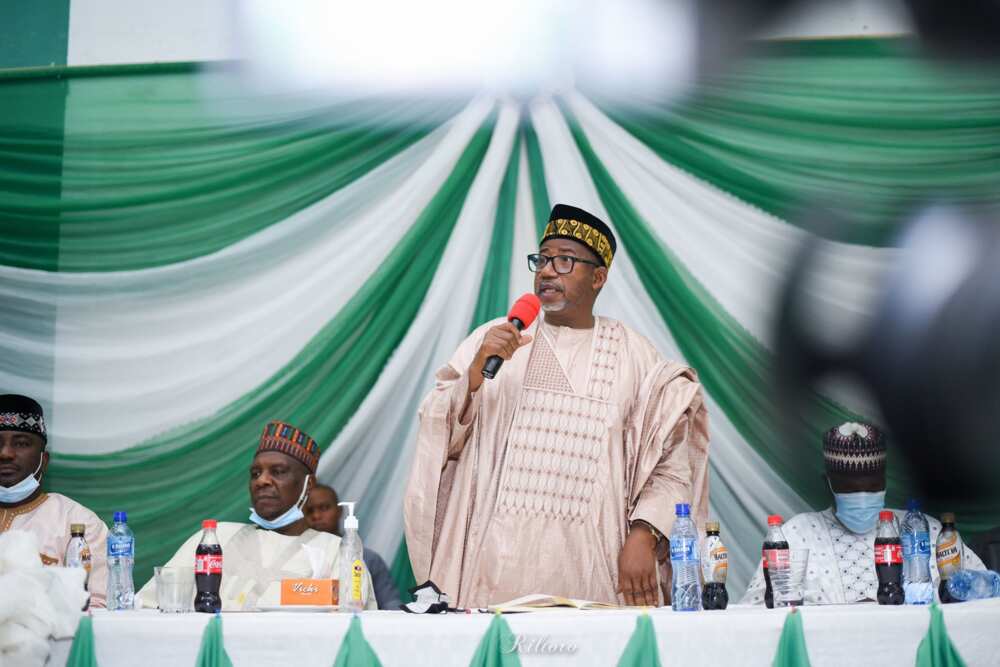 He claimed that this will happen as a result of the government's inability to manage Nigeria's economy and its many untapped resources, Arise TV also reported.
The governor noted:
"You have just heard that the NNPC said that they will not be able to give money, I don't know the amount of chaos that would cause, because most of the states are depending on the federation account.
"Because of cluelessness and lack of capacity to manage the economy, we have found ourselves on this, there is even a blame game between the members of the party within the APC."
Earlier, the NNPC had revealed that it would only be able to contribute a small amount of money to the government's purse.
The NNPC blamed the payment of fuel subsidy for the corporation's inability to fulfill its responsibility.
The corporation said it would only be able to remit N12.966 billion to the Federation Accounts Allocation Committee in June.
Alerting the federal and state governments, the NNPC said it would not make any remittance for the April and May FAAC after paying fuel subsidy from its revenue.
The corporation disclosed this in a letter written to the accountant general of the federation.
The letter read in part:
"The Accountant-General of the Federation is kindly invited to note that the average landing cost of premium motor spirit for the month of March 2021 was N184 per litre as against the subsisting ex-coastal price of N128 per litre, which has remained constant notwithstanding the changes in the macroeconomic variables affecting petroleum products pricing."
Source: Legit.ng