Safemoon: Here's what Nigerians Need to Know about New Cryptocurrency that Puts Investors at Risk
- Safemoon is the latest digital coin to launch into the cryptocurrency market, and its gaining attention
- The crypto's operating model is different from the traditional cryptocurrency, as it plans to fine users
- Analyst have advised against buying the new cryptocurrency, citing high risk against investors
PAY ATTENTION: Join a community of CEOs, founders and decision-makers: subscribe for a free monthly business newsletter Digital Talks and succeed BIG!
Recently, a new cryptocurrency, SafeMoon, debuted in the digital asset market. The digital coin came with a different approach to attract investors from other cryptocurrencies and investment vehicles.
How Safemoon works
Safemoon boasts of being a safe space for investors due to its regulation of how its crypto is traded. The cryptocurrency company places a fine on investors who buy its asset and sell.
The asset operates a reward and penalty approach, penalising sellers with a 10 percent tax fee, while it rewards holders with five percent of the tax payment. It plans to use its approach to encourage investors to hold.
This is expected to prevent pump and dump among investors interested in Safemoon and make the crypto dependent on buyers for its value to rise.
Safemoon as a replacement for Bitcoin
Bitcoin has become too expensive for many to invest in. By the time the world, including low and middle-class Nigerians, had knowledge about the most popular cryptocurrency, its price had risen above $30,000, but now trading at $49,757.
Eleven years ago, Bitcoin was just $0, but few Nigerians took interest in the crypto until 2020 and 2021. Some investors are seeking alternative digital coins that are cheaper than bitcoin, but have the potential to become the most popular cryptocurrency.
In their quest for a new profitable digital asset that comes cheap, cryptos like Ethereum, Dogecoin, BNB and some altcoins have been gaining traction in the cryptocurrency market. With Safemoon joining the party, the new player is expected to gain from investors seeking to invest in affordable coins.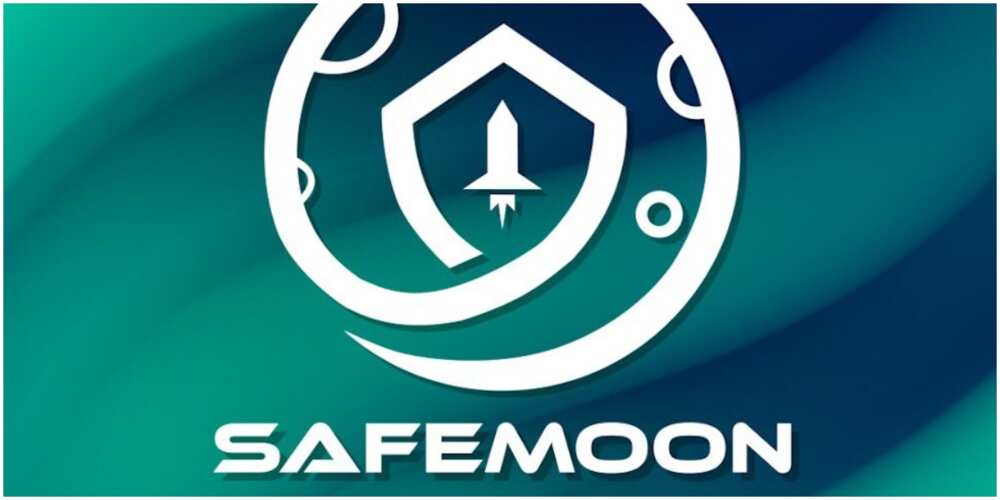 Nigerians who are late into the cryptocurrency market now have a Safemoon to turn to, as it currently trades at $0.00000531, which is below $1. But before joining the bandwagon, cryptocurrency analysts are advising against the move.
Safemoon: Before you join the bandwagon
Safemoon's operating model is against what cryptocurrency stands for generally. Taking financial freedom away from the investors and serving as a central bank for fiat, which cryptocurrency investors are running from.
Several cryptocurrency analysts have advised against investing in Safemoon, with some going as far as not recommending the crypto to their clients or followers looking to them for investment options.
One of them is Olumide Adesina, a cryptocurrency analyst with Nairametrics and FX Empire. Adesina said he doesn't mention or recommend Safemoon. He seconded that its operating model will affect the new crypto's position in the cryptocurrency market. 
In a chat with Legit.ng, Adesina was against their style of regulating how people invest and depending on investor surge:
"Its business model and reward is risky because SafeMoon's success relies heavily on more and more people buying the crypto to keep the price rallying high."
Meanwhile, Legit.ng had previously reported how Cutix Plc's Chief Executive Officer, Oduonye Agnes, saved the company's share value with her participation in the capital market.
Agnes invested N2.82 million into the company she leads on Wednesday, April 21, 2021. The amount was used to purchase 1.45 million ordinary shares of Cutix Plc in two tranches.
The share price of the electrical cable company had been flat for days at N2.03, but a day after Agnes' investment, the stock price gained N0.14 kobo, to hit N2.14 kobo per share.
Source: Legit