Khatira Rafiqzada biography: Who is Michael Ealy's lovely wife?
Khatira Rafiqzada is a 39-year-old former actress and mother of two. She became famous after her marriage to Hollywood star Micheal Ealy became public.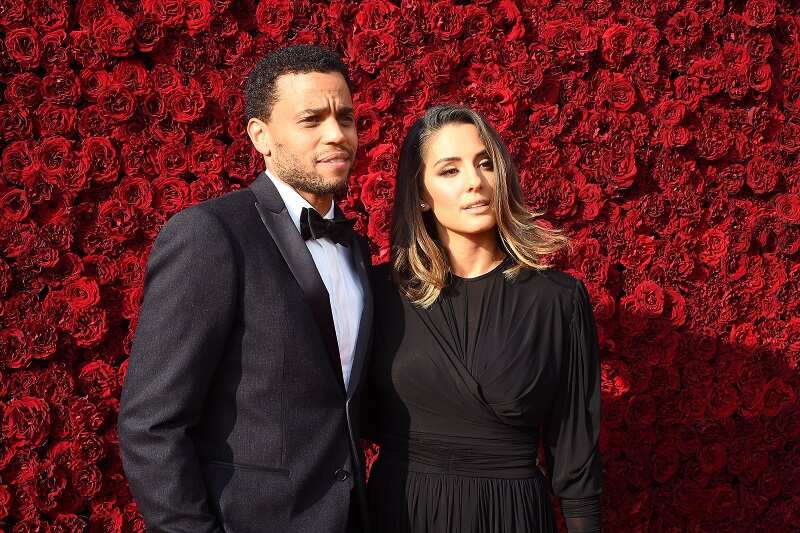 Khatira Rafiqzada is Afghan-American. Her parents immigrated to the United States from Afghanistan. Although Rafiqzada's acting career was very short, she is still seen in certain Hollywood circles due to her husband's work in the industry.
Profile summary
Name: Khatira Rafiqzada
Date of birth: March 4, 1981
Age: 39 years old
Height: 5 feet 8 inches
Nationality: American
Khatira Rafiqzada ethnicity: Afghan-American
Eye color: Brown
Hair color: Dark-brown
Weight: 57 kg
Marital status: Married to actor Michael Ealy
Occupation: Former actress
Children: Elijah Rakim(son) and a daughter (name unknown)
Khatira Rafiqzada biography
Khatira Rafiqzada is a mom and former actress who born in the United States in 1981. Her parents were Afghanistan immigrants. Due to her choice to live her life away from the media attention's, there is no credible information about Khatira's siblings or early life.
Information about her educational background is also not public knowledge yet. How old is Khatira Rafiqzada? The mom of two is currently 39 years old.
Body measurements
Khatira Rafiqzada has a slim figure; she is 5 feet 8 tall and weighs 57 kg. She has dark brown hair, and she has brown eyes.
Career
Rafiqzada worked as a waitress before she began acting in 2009. Her acting debut was in a 2009 horror film Chain Letter, where she played the role of a counsellor named Ms. Garrett.
Her second and acting role was released in the same 2009, when she acted alongside Marie-Thérèse Abou-Daoud, Jasmine Bissete, and Jawad Asephi in the film Layla. Khatira played a character called Lola in the movie.
She has not been seen on either the small or big screen since then. What the former actress currently does for a living is not public knowledge yet.
Who is Michael Ealy married to?
To the fans of the handsome Think Like a Man star who have been asking is – Michael Ealy married? The answer is a big yes. Michael Ealy's wife is former actress Khatira Rafiqzada.
Michael Ealy and Khatira Rafiqzada began dating in 2008. In an interview with Kelly Clarkson, Ealy described his first date with his wife as "more like a takeover."
They dated for four years before getting married in October 2012. Their marriage was not made public until December 2012.
Ealy talked to Rolling Out magazine in 2014 about his life and marriage. When he was asked about the advice he would like to give to single men who might want to get married someday he said,
People think that you should marry your type. well I didn't marry my type. It's much more practical and based on everyday life. If you have that and are happy and love her, don't waste time. Because of time – and I learned that at this point in my life – is my most precious asset. Nothing is more precious than time.
Michael Ealy and wife have two children together. Khatira Rafiqzada son Elijah Rakim, was born on April 18, 2014, while their daughter was born in 2016. The couple is yet to reveal their daughter's name.
Michael revealed that he had a baby girl on the Steve Harvey Show in November 2016. During his interview with Steve Harvey, the actor described how he feels about having a daughter.
I just discovered a whole new love. I've never ever felt this way before. I was wondering if I could love another child as much as I love my son. And what I realized, within hours of my daughter being born, not only do I love her just as much if not more. It's a special kind of protective love.
Net worth
Although her husband is reportedly worth $3M, Michael Ealy wife net worth is not known to the public. The former actress and her husband do not like making information about their private lives public.
Khatira Rafiqzada is a former actress, mom, and wife who became famous due to her marriage to Hollywood star Micheal Ealy. Even though there is no information about her current profession or whether she has plans to return to acting, she is obviously enjoying her life as a wife and mom.
READ ALSO: Kamala Harris bio: Age, height, ethnicity, family, net worth, career
Legit.ng reported that US Democratic Party presidential candidate Joe Biden announced Senator Kamala Harris as his running mate for the US presential electionS.
Kamala Harris is a woman whose biography is full of many "firsts." She is currently the first Black woman and first Asian American to be picked as a vice presidential running mate on a major-party ticket.
Source: Legit.ng