Ashley Harlan biography: who is Ben Roethlisberger's wife?
Ashley Harlan is Ben Roethlisberger's wife. He is a famous figure in the National Football League playing as quarterback for Pittsburgh Steelers. Ashley came into the limelight after marrying this iconic player in 2011. Let's find out more about this couple and their professional and personal life.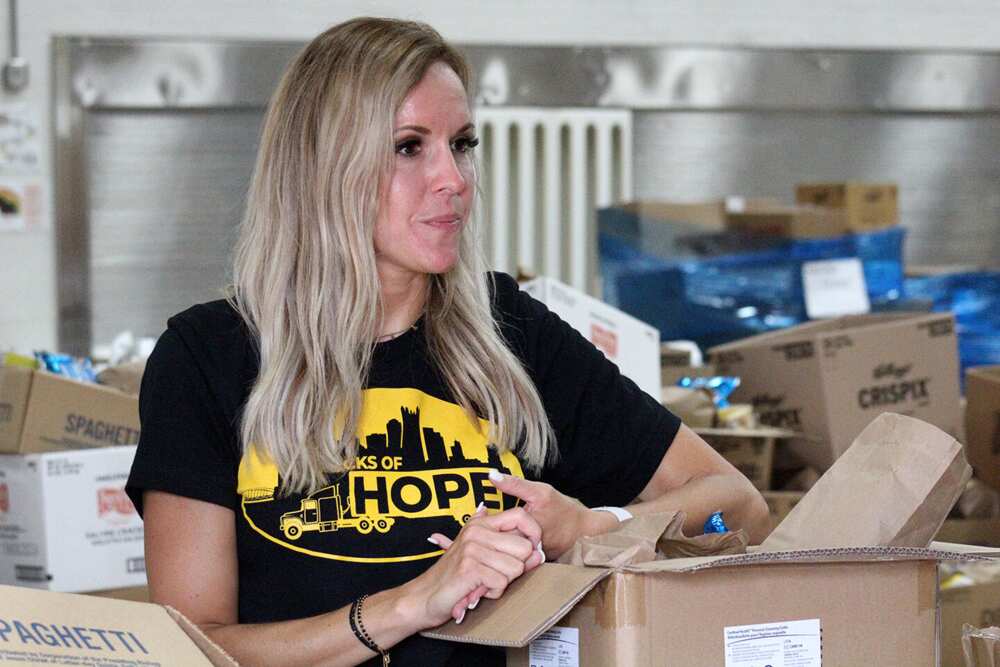 When you marry a celebrity, you instantly make your life public and become a target for various media that are sneaking to learn more about your private life. Ashley prefers to keep her personal life out of the light, but here are the main facts about her.
Personal Summary
Full Name: Ashley Harlan
Another name: Ashley Roethlisberger
Profession: Assistant physician
Birth Date: July 24, 1983
Birth Place: Pennsylvania, USA.
Nationality: American
Religion: Christian
Ethnicity: White
Gender: Female
Marital Status: Married
Age: 37 years as of 2021
Zodiac Sign: Pisces
Ashley Harlan Biography
She was born on July 24, 1983, in Lawrence County, Pennsylvania, USA. Ashley enjoyed her childhood days growing up in New Castle. If you are wondering, "How old is Ben Roethlisberger's wife?" She is 37 years as of 2021.
Her parents raised her well alongside her siblings. Her father is known as David W. Harlan, while her mom is Jeannie Harlan. Ashley has two brothers Brandon Harlan and Brent Harlan.
She is not active on social media. Her lifestyle is hectic even though she rejecting a chance to become a star of the media buzz.
Roethlisberger's wife is 5 feet 10 inches tall. She weighs 70 kg. Ashley has a light brown hair colour and brown eye colour that complements her beautiful body physique.
Ashley Harlan career and education
Ashley went to Laurel High School and graduated in 2004. Later, she later joined St. Francis University in Loretto, Cambria County to become a medical physician. Here, she did her college education and then graduated in 2009 with a degree in Health Sciences.
One year later, Ashley Harlan got a Master of Physicians' Assistant. Apart from her curricular prowess, she has also been involved in sports since an early age. Ashley played basketball, volleyball, and softball during her studies. She continued to play a key role as an All-American Scholar-Athlete.
After Roethlisberger's spouse attained a master's degree in Physician's Assistant, She is a successful career woman at Presbyterian Hospital in Pittsburgh as she's stationed at the cardiac surgery department.
Ashley as Ben Roethlisberger's wife
Ashley met the love of her life at a National Football League training camp in 2005. Their shared interest in sports made them click more as partners. Their relationship has since gone through challenges, but they have come out victoriously every time.
In 2008, her fiancé then, Ben, was accused of inappropriately assaulting Andrea McNulty, a former VIP hostess based in Harrah. It was again reported in 2010, this time relating to a student in Milledgeville, Georgia.
Despite the storms, Ashley and Ben Roethlisberger's relationship thrived. The cases against the quarterback player were dropped since they lacked evidence. Ben said none of the allegations was true in response to the filthy accusations, and that he was fortunate to marry Ashley.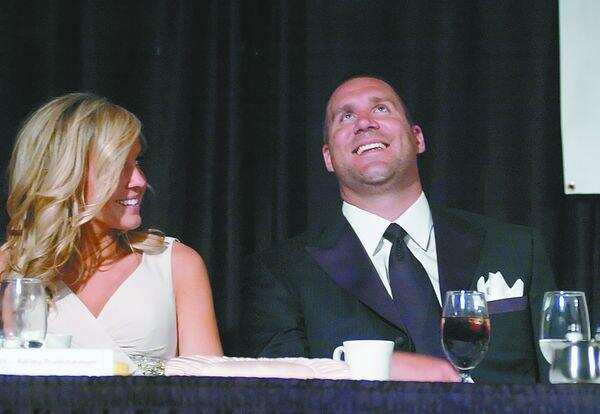 After going through all those problems, their love has strengthened, and they tied the knot in a wedding ceremony on July 23, 2011. It was a colourful wedding packed with 500-650 guests. It took place at Christ Church at Grove Farm. They tied the know a day before Ashley's 28th birthday.
They proudly parent three children namely Todd Roethlisberger (son), Baylee Marie Roethlisberger (daughter), and Bodie Roethlisberger (son). They are a happy family living in Pittsburgh.
Charity
Ashley Harlan is also philanthropic. She and her husband Ben donated $1Million to Miami University. They have also focused on charitable work. They have an organization by the name of The Ben Roethlisberger Foundation.
Also, they marked their wedding day with a unique gesture. The couple requested the quests to extend donations to a foundation that they had established. It was a foundation established to help the Ronald McDonald House and UPMC's Children's Hospital in Pittsburgh.
READ ALSO: Charissa Thompson biography: Age, husband, net worth, salary
Legit.ng published an article about Charissa Thompson. Charissa is an established sports journalist in the United States. She has worked in print, broadcast and radio and is an inspiration to young women who want to pursue a career in sports journalism.
It is ironic that she did not go to media school for educational credentials. However, she has proved that she is worth her salt and has become a household name in sports journalism.
Source: Legit.ng