Pricepally: Nigerian Founders Secure Six Figures for their eCommerce Business
- Pricepally obtain six figures from two venture capitals, VC Samuaria and Launch Africa Ventures.
- The capital was raised in a pre-seed round to improve the operation of Pricepally in Nigeria and Africa
- The online market place intend to battle high food prices amid rising inflation and increase access to food within the country 
PAY ATTENTION: Join a community of CEOs, founders and decision-makers: subscribe for a free monthly business newsletter Digital Talks and succeed BIG!
Online marketplace, Pricepally, has raised funds from two venture capitals in a pre-seed investment round. The capital obtained from the fundraising wasn't disclosed by the firm.
The investment, which is believed to be around six-figure was secured from Asia-based VC, VC Samuaria Incubate and a leading Africa early-stage VC fund, Launch Africa Ventures.
Pricepally, founded by Luther Lawoyin, Jumai Abalaka, Deepak Bansal, and Monsunmola Adefemi, in 2019, offers digital food cooperative platform where households purchase food in bulk to reduce cost.
The innovation behind the ecommerce platform was to reduce food prices which has skyrocketed in Nigeria. Currently, according to the National Bureau of Statistics (NBS), food inflation is 21.79% in February, rising by 1.22% in January.
The digital food vendor also intends to take advantage of technology to increase access to food for families in Africa. The foods sold on the ecommerce platform are directly from farmers and wholesalers.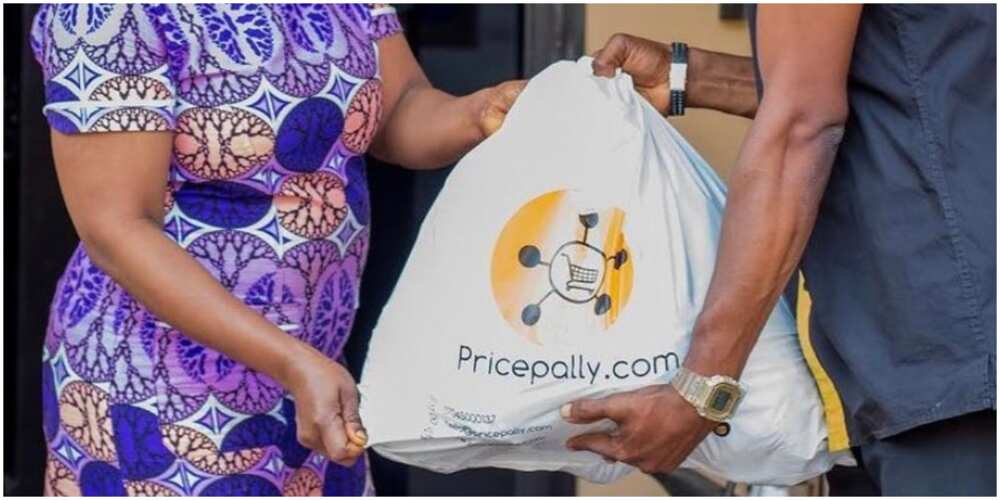 Commenting on reasons for investing into Pricepally, Managing Partner at Samurai Incubate, Rena Yoneyama, said:
"We are extremely happy to be able to support Pricepally as an investor. Inflation has escalated rapidly in Nigeria, influencing food prices, though food is one of the most important necessities for daily life. We believe that Pricepally's solution would give huge benefits for many people, families, and businesses." 
Launch Africa Ventures' Baljinder Sharma stated:
"Pricepally has a really innovative model whereby it unlocks and directly transfers value to consumers – something that was earlier absorbed by large established multinationals and increased their profit margins in the process.
"By giving households access to cheaper staples, we believe it directly allows people to save more and spend more on education, health, and personal development.
"We are confident that it will promote economic growth in the region. Luther has the right vision for the company's expansion and the drive to grow the business across Lagos and beyond."
Meanwhile, Legit.ng had earlier reported that MTN Nigeria lost N500 billion in market capitalisation for the first quarter period. The network provider's market value shattered from N3.7 trillion in January to N3.2 trillion in March 2021.
The telco first recorded N300 billion loss in its market value in February, before losing additional N200 billion at the end of Q1 this year despite having a productive year in 2020 as an essential firm during COVID-19 pandemic.
The loss affected MTN's spot on the most capitalised companies on the Nigerian Stock Exchange. The y'ello network lost it second position on the list to Airtel, which happens to be the company's closest rival in the telecoms market.
Source: Legit.ng