Nigerian Banks Ban MTN Subscribers Over Disagreement with Telco
- Millions of MTN subscribers were banned from accessing digital services of banks as protest against the network provider
- The telco had reduced commission paid to lenders. This led to disagreement between both companies
- Subscribers are being used as bargaining chip to settle score by both MTN and the financial institutions
PAY ATTENTION: Join a community of CEOs, founders and decision-makers: subscribe for a free monthly business newsletter Digital Talks and succeed BIG!
Guaranty Trust Bank, Access Bank and other deposit money bank have blocked subscribers of MTN from using their services as both sectors continue their feud over Commission rate.
The telecoms company and the financial sector couldn't reach an agreement regarding the fee sharing from the Unstructured Supplementary Service Data (USSD). MTN had reduced the commission of some banks, while it increased that of others.
The y'ello network provider cut the rate to 2.5% from 3.5%, but the commercial banks requested for the old amount to be restored. Refuser on the part of MTN led to the management of the lenders to block the telco's subscribers from accessing financial services such as USSD and banking apps.
While some MTN customers began to experience the inability to access their bank's digital services on Thursday, April 1, 2021, others noticed they have been blocked on Friday, April 2.
A source close to the disagreement between the telecom company and the lenders said the block was initiated by the financial firms who were dissatisfied with the commission.
The insider stated that MTN was not aware of the block until customers started complaining. The anonymous said only Zenith Bank didn't block their subscribers:
"Please note that MTN didn't cut off customers and has no hand in this. This is strictly the banks acting on their own.
"We woke up this morning to see that MTN customers were cut off from USSD services overnight. This has come as a surprise as there was no formal communication from the banks to their customers prior to their taking this action."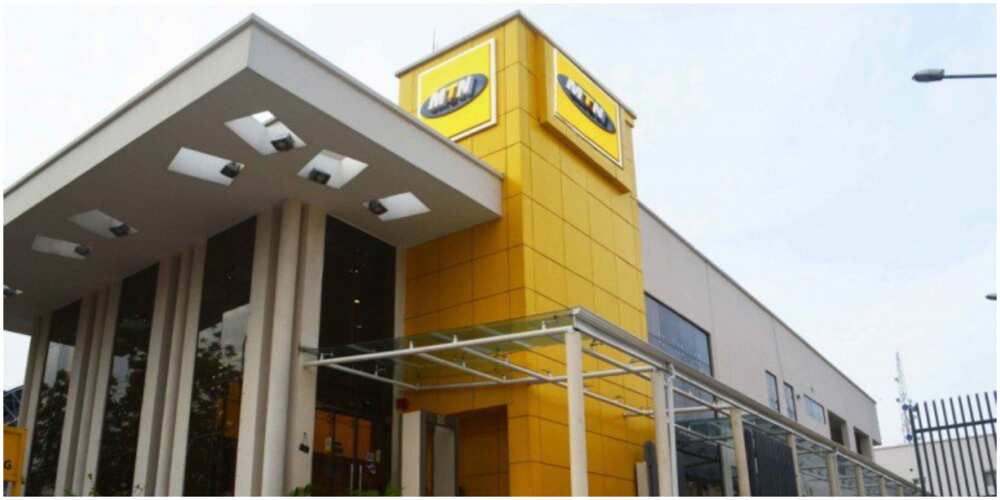 Giving more details about the disagreement, Punch quoted the source to have stated:
"The banks wrote back to the aggregators to revert back to the old commission, otherwise, they would block MTN airtime in all their channels.
"The channels were blocked midnight leaving our customers stranded. Interesting that the bank Managing Directors met and quickly took a decision. Subscribers to telecommunications are being denied services by the banks even when they have money in their accounts."
Government's assistance was requested to settle the issue:
"This only has to do with preservation of bank profits, which are already substantial and growing despite the wider economic conditions.
"The government needs to step in and deal with this once and for all. Nigerian banks need to stop their tyrannical posture."
Meanwhile, the Legit.ng had earlier reported that Chemical And Allied Products (CAP) recorded 3.8% decline in the company's operating profit, which ended 2020 at N3.74 billion, below the N3.97 billion recorded during the corresponding period of 2019.
Source: Legit.ng