UK Agency Fines Pastor Oyakhilome's TV Channel N65.6m for COVID-19 Sermon
- These are not the best of times for Nigerian Pastor Chris Oyakhilome who recently slammed his colleagues over COVID-19 vaccine
- The outspoken preacher along with his religious channel has been fined N65.6 million (£125,000) for disseminating misinformation on the virus
- The fine was issued by the United Kingdom's Office of Communications better known as Ofcom
PAY ATTENTION: Join Legit.ng Telegram channel! Never miss important updates!
The United Kingdom's Office of Communications better known as Ofcom has imposed a fine of N65.6 million (£125,000) on Loveworld, a religious channel owned by Pastor Chris Oyakhilome.
The Punch reports that the channel was found to have breached the country's broadcasting code by disseminating misinformation on COVID-19.
This was made known in a statement on Wednesday, March 31, by the agency, adding that this is the second time that the station breached its rules on accuracy and harm in its coverage of coronavirus.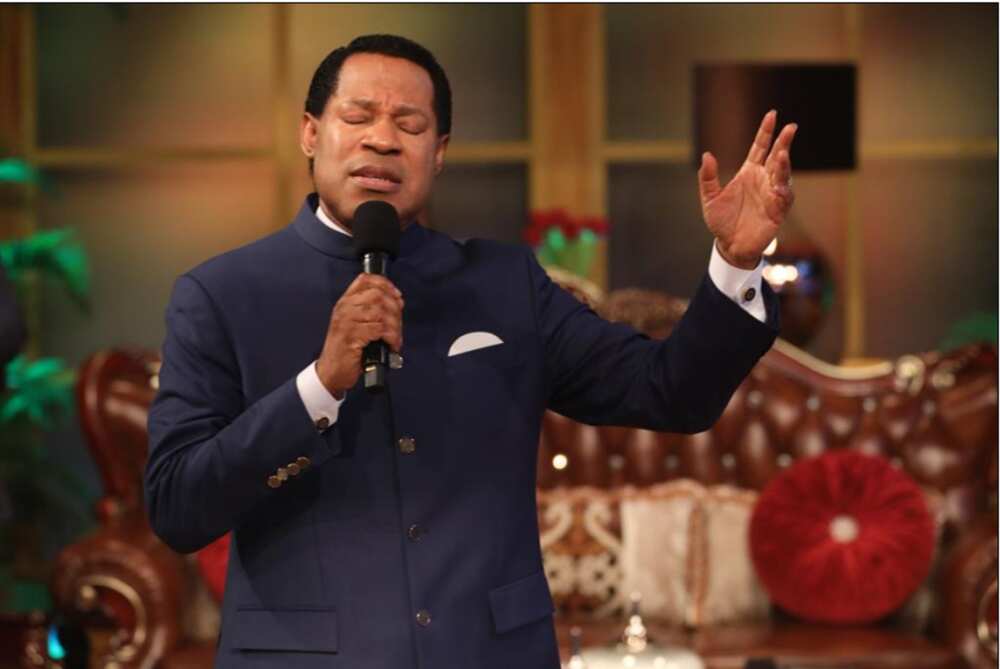 The statement read in part:
"Today we have fined Loveworld £125,000 for this breach of the broadcasting code. This was the second time in a year that the broadcaster breached our rules on accuracy in news and harm in its coverage of the coronavirus."
Back in December 2020, Loveworld aired a 29-hour programme called the Global Day of Prayer, during which various claims were made about the virus that has spread to many countries, P.M News reports.
According to the agency, claims by Oyakhilome's station include the notion that the outbreak of the virus was 'planned',
The religious channel had claimed that the vaccine can be used to implant nanochips that can control and cause harm to members of the public.
Earlier, Legit.ng reported that for endorsing the COVID-19 vaccine in Nigeria Oyakhilome slammed his colleagues.
According to him, it is wrong for pastors to tell their members to go ahead and take a jab.
He disclosed this in a sermon which was shared on his church's YouTube channel. In the sermon, he asked his colleagues, "Where is your faith"?
In a related development, people who are fond of criticizing clerics such as pastors and other ministers of God are cursed.
This is the position of Pastor Oyakhilome, the founder and president of LoveWorld Incorporated, also known as Christ Embassy.
Source: Legit.ng