Nigerian companies to be fined N100,000 everytime their foreign-made advert airs
- Minister of Information and Culture, Lai Mohammed, says companies will now be charged for foreign-produced adverts
- For every time the commercial runs on air in Nigeria, by foreign or local media, N100,000 fine will be placed on the companies
- The initiative is meant to ensure companies invest their marketing budget in Nigeria and not the United States or South Africa
PAY ATTENTION: Join a community of CEOs, founders and decision-makers: subscribe for a free monthly business newsletter Digital Talks and succeed BIG!
The minister of information and culture, Lai Mohammed, said the federal government will charge companies N100,000 per advert televised on Nigerian air but not produced in the country.
Mohammed said the charge will take effect every time it comes on air either on foreign stations like CNN, BBC, or local media like Arise, TVC, Channels, MTV Base, amongst others.
The new initiative is to stop the trend among local and international companies taking job opportunities and investment needed by the Nigerian economy to countries like the United States and South Africa.
The charge applies to companies that have its operation within the country, but produces their commercials outside the country, only to broadcast the same advert to Nigerians. Mohammed told NTA that the broadcasting code has been amended to put an end to it.
He explained that if the product being advertised is manufactured locally, then it's only logical for the advert to be produced within the country and not outside Nigeria where companies are now patronising.
During an interview with the local media, the minister said if an advert is produced in South Africa and aired on CNN five different times in one day, the advertiser will pay half a million to the government's Content Development Fund.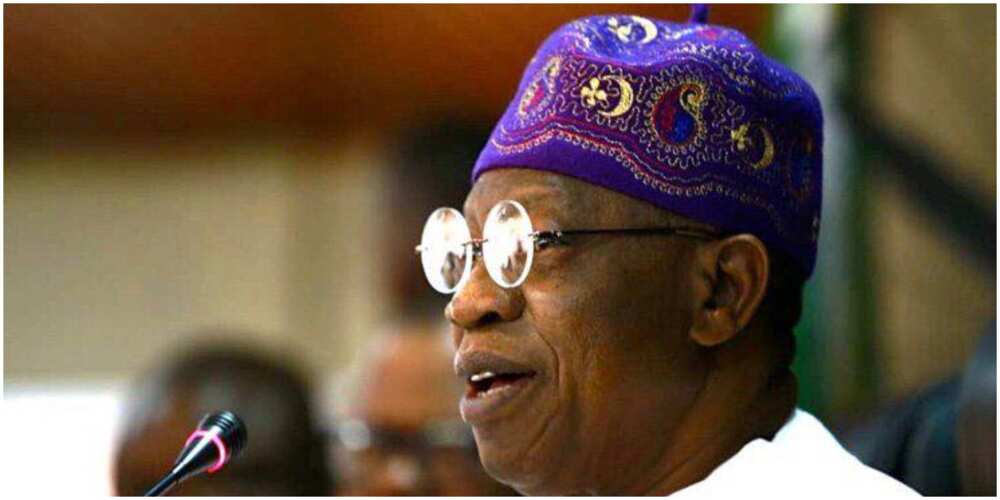 He buttressed that companies won't be prevented from producing offshore in the United States, South Africa or any other country the advertisers deem fit, but such action would attract N100,000 fine once the advert is aired by a broadcast station.
Meanwhile, Legit.ng had earlier reported that the government plans to force advertisers on foreign league matches to start investing in the Nigerian league games in order to grow it.
It was stated that companies like Guinness and Gulder who are known for sponsoring international live matches will be compelled to disburse 30% of their advert investment into Nigerian football.
Source: Legit.ng