Wally Adeyemo: China in Big Trouble as US Senate Confirms Nigerian-American as Top Treasury Officer
- The Biden-led government has appointed one of its finest economists, Wally Adeyemo, as the deputy secretary of the treasury
- Adeyemo, a Nigerian-American, is also a hardcore opposer of China's economic policies
- It is believed that with Adeyemo on board, the Asian country will have a tough time dealing with international trade rules
PAY ATTENTION: Join Legit.ng Telegram channel! Never miss important updates!
The perceived economic war between the United States (US) and China will get tougher with the Asian nation possibly losing out soon following the American Senate's confirmation of an important appointment, Reuters reports.
Wally Adeyemo, a staunch believer in Biden-oriented economic policies has been appointed to become the deputy secretary of the treasury.
According to The Independent, Adeyemo is well-known for his plan to fight against what he describes as "unfair economic practices" of Beijing and as such, has vowed to force China to adhere to international regulations.
The economist, who had insignificant opposition before his confirmation came on Thursday, March 25, has as one of his duties the task of bringing the average American to a place of relief and solace in the economic sector.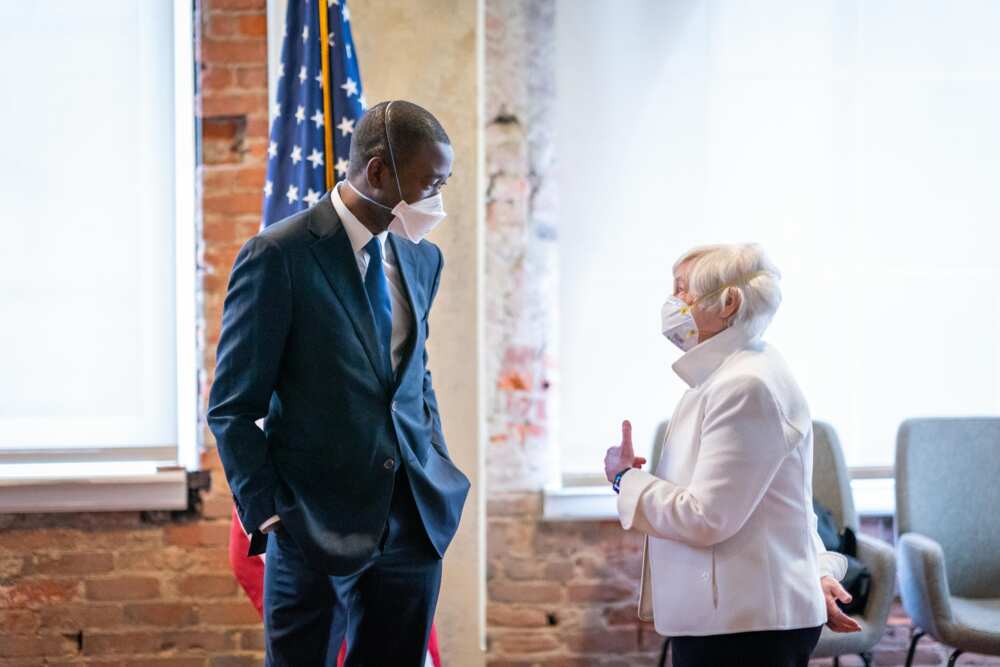 Congratulating Adeyemo on his new position, the US treasury secretary, Janet Yellen, said he is everything the office needs now and even more.
Yellen added that s experience and managerial prowess make up valuable assets the Treasury intends to utilise to the fullest.
She tweeted:
"He's become a master of shuttle economic diplomacy, helping keep our economy strong at home & competitive abroad. He also helped build the @CFPB from its foundation after the Great Recession.
"His values and managerial experience will be a huge asset to Treasury as we implement ARP
"I'm confident that Wally will handle his mission as deputy secretary like he's handled everything else during his career: with integrity and excellence."
Meanwhile, two Nigerian-Americans, Oyekunle Olukotun and Oluwole Soboyejo, were recently elected into the United State's National Academy of Engineering (NAE).
Both Soboyejo and Olukotun were among the 104 new members and 24 international members elected to the NAE in March 2021. Olukotun is a professor of electrical engineering and computer science, Stanford University, Stanford, Calif.
Source: Legit.ng