BrookeAB bio: age, full name, net worth, relationship with Symfuhny
BrookeAB is a famed video game personality who rose to fame for her Twitch channel named BrookeAB. Her fans love her for her live Fortnite game and 100 Thieves streams. The rising streamer is also famous for being in a relationship with another streamer, Mason Lanier, commonly known as Symfuhny.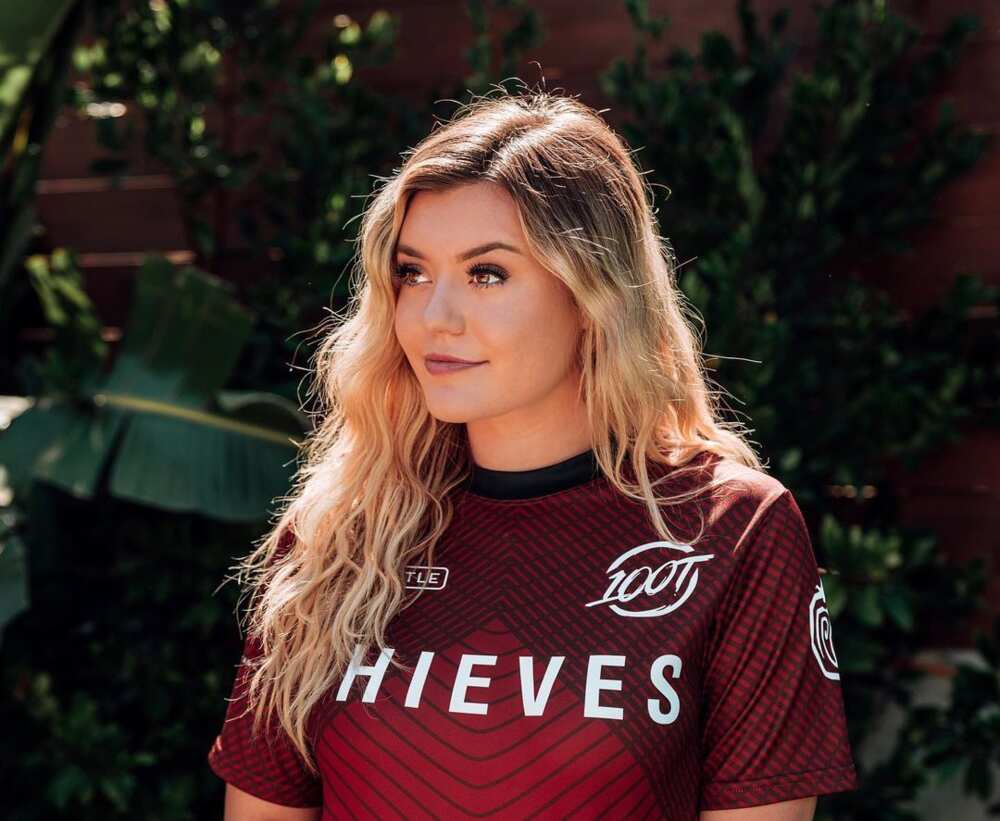 The Twitch star has gained a massive following across different social media platforms such as Instagram, Twitter, TikTok, and YouTube.
Profile summary
Full name: Ashley Bond
Date of birth: March 15, 1998
BrookeAB age: 23 (as of 2021)
Famous as: Twitch streamer, 100 Thieves streamer
Nationality: American
Height: 5 feet 2 inches
BrookeAB biography
How old is BrookeAB? The Twitch streamer is currently twenty-three years old. She was born on March 15, 1998. She hails from Alabama in the United States. The American streamer became interested in video games in her childhood because of her elder sister who loved to play as well.
Many streamers use a different name for their security online. The same applies to Brooke, and she adopted the name BrookeAB across her social platforms, but her real name is Ashley Bond. The initials to her name are what she uses as the last part of her name online.
Education
The streamer went to Western Oregon University, where she obtained a Bachelor's degree in Psychology with a minor in Forensic Psychology. Her goal when taking that course was to work with the criminally insane.
BrookeAB streaming career
The renowned streamer began her Twitch channel on April 15, 2018. She began posting regularly on the channel in July of the same year. Due to her impressive gaming skills, as well as her back-to-back wins, she started gaining a decent following on Twitch.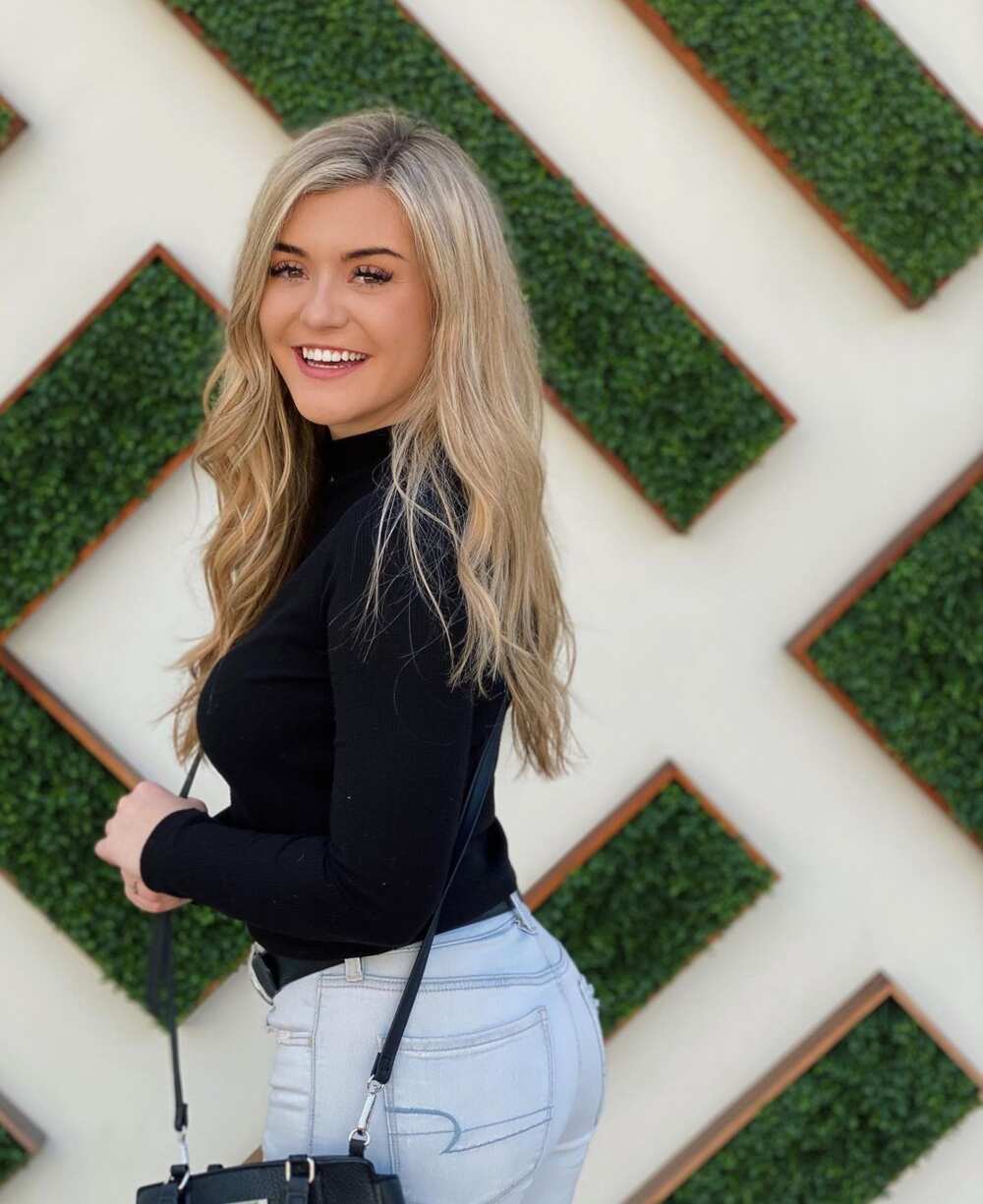 One day, Brooke purchased some merchandise sold by Corrina Kopf and then posted an image online. Corrina messaged her asking her to play with her on Twitch.
Eventually, the gamer became a part of Corrina's streaming squad. Some of the other people in that squad included the streamers Tfue and Symfuhny. Her interaction with other streamers led to an increase in her following.
It is good to be kind-hearted and open-minded, as one may never know when opportunities come knocking. In this case, Brooke's posting of the merchandise and her willingness to play with Corrina opened a door of opportunity for her to become more famous and even meet her current boyfriend.
In 2019, the gaming guru joined the gaming organization known as 100 Thieves. She became their second female member and moved into their Los Angeles house.
In 2020, Brooke AB was the unfortunate victim of online harassment and stalking. She even took a month off streaming, later revealing why she had been missing in action to her fans.
Even though she could not expound on all the details for legal reasons, Brooke described the horrifying experience in a long post. The harassment had gone on for a couple of months.
The gaming star assured her fans that the people involved would be held accountable. She also added that she was working on a program to help others who may go through a similar experience.
Brooke plays a variety of games on Twitch, her specialization being Fortnite Battle Royale survival game. She also plays Minecraft, Marbles on Streams, Portal, and Super Seduce. She uploads her gaming videos on her YouTube channel.
The gaming star has also added painting to her video collection. She intends to add clothing crafting and makeup videos as well. She also has dreams of setting up her own line of gamer threads and cosmetics in the future.
BrookeAB net worth
Brooke has an estimated net worth of $100,000. Her income is from her work as a streamer on Twitch and 100 Thieves, and promotional posts on her social media platforms.
Brooke and Symfuhny
The gaming star is dating fellow streamer Mason Lanier, popularly known as Symfuhny. Symfuhny Brooke friendship began after they began streaming together on Twitch.
The Brooke Symfuhny duo first met in person on July 27, 2019, and Brooke shared the moment with her fans by posting a photo of the two of them on her Instagram page. The pair seems to be in love as they keep posting pictures of themselves together with captions declaring their love for each other.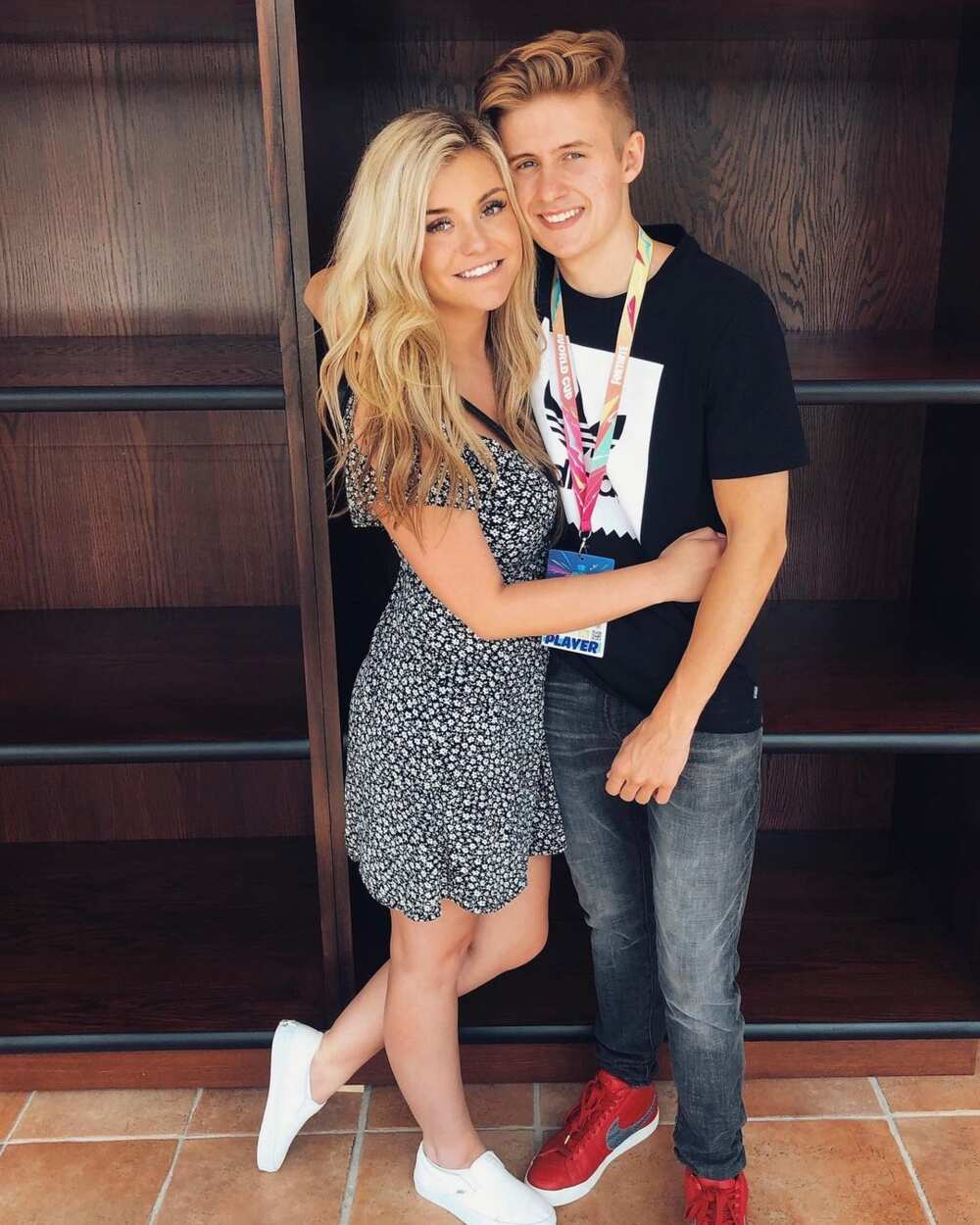 BrookeAB social media following
The video game personality currently has more than 1 million followers on her Twitch channel. She has 854k+ followers on her Instagram account. She also has 616k+ followers on Twitter and 329k subscribers on her YouTube channel.
BrookeAB is quite a remarkable young lady. She has consistently pursued what she is good at and has stopped at nothing on her way to achieving her dreams.
READ ALSO: Ruby O. Fee biography: nationality, net worth, movies and TV shows
Legit.ng recently published the biography of Ruby O. Fee. Ruby O. Fee has never ceased to impress, with outstanding performances in every movie and TV show she appears in. The famous actress boasts a significant following thanks to her talents.
She has had fans stuck on their chairs and glued on their screens for the riveting drama synonymous with the productions she is featured in.
Source: Legit.ng