Lagos State launches affordable health coverage for Lagos residents, Ilera-Eko
The overall goal of the Lagos State Government is to ensure that all residents of the state have access to unlimited health care services in an efficient and sustainable manner. The objective of this programme is to leave no one behind by providing universal health coverage.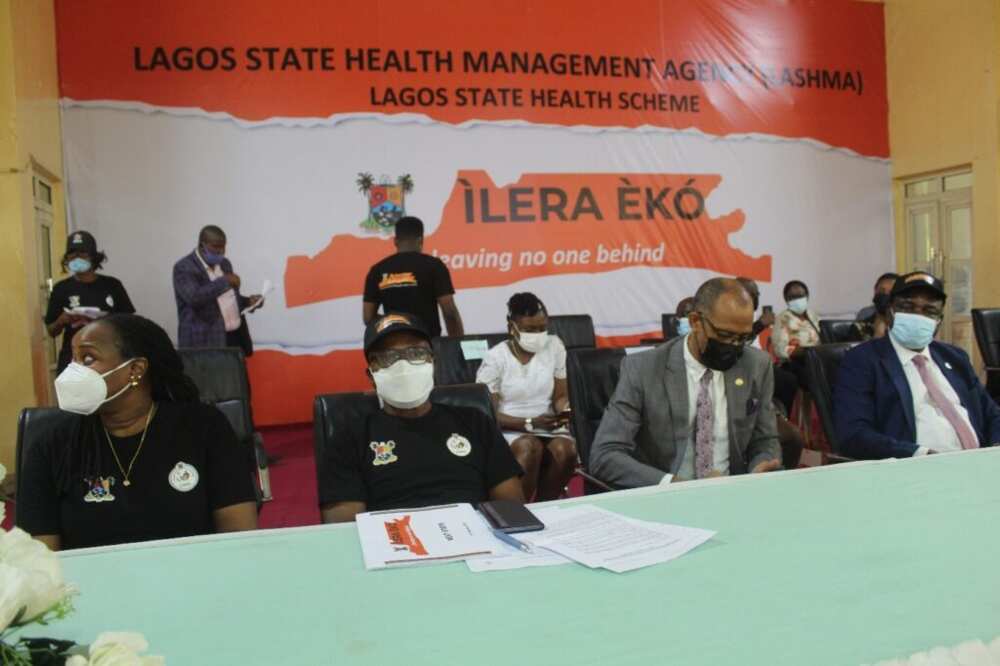 L-R: The General Manager, Lagos State Health Management Agency (LASHMA), Dr Emmanuella Zamba, Board Chairman, LASHMA, Dr Adetokunbo Alakija, Hon. Commissioner for Health, Prof. Akin Abayomi and Honourable Commissioner for Information and Strategy, Mr Gbenga Omotoso, during ILERA EKO Media Launch Campaign at Adeyemi Bero Auditorium, Alausa, Ikeja
Health insurance is one of the most important investments we ever make. If hospital visits or other healthcare measures are required, maintaining health coverage is the only way to ensure we aren't stuck covering these health costs out-of-pocket.
Although tricky in more ways than one, the Lagos State Health Insurance Scheme has made health insurance easier to understand and sign up through the Ilera-Eko programme.
The Ilera-Eko Programme is a health insurance initiative of the Lagos state government targeted at achieving affordable universal health coverage for Lagos residents.
The Ilera-Eko programme gives you and every one of your family member access to affordable healthcare service from over 150 hospitals; for as low as N8,000 per individual, and N40,000 for a family of six.
Being medically insured is made easy by signing up through the website at www.lashma.com or https://registration.carepool.ng/#/
You can also visit https://www.lashma.com/care-providers/ to see the list of care providers under the Lagos State Health Scheme.
Take care of your health and future today.
Sign up now!
Ilera-Eko, Leaving No One Behind!
[Sponsored]
Source: Legit