Former minister fires Aregbesola, reveals why ex-governor is afraid of Omisore
- AbdulJelili Adesiyan, an ex-minister of police affairs, has reacted to the comments made by Rauf Aregbesola on the people's defection to APC
- Aregbesola had alleged that some miscreants have dumped their party and joined the ruling APC
- The former minister who recently defected to APC alongside Omisore, described Aregbesola's comment as reckless and idiotic
PAY ATTENTION: Join Legit.ng Telegram channel! Never miss important updates!
A former minister of police affairs, AbdulJelili Adesiyan, has lambasted the minister of interior, Rauf Aregbesola over his recent comments that some miscreants have joined the All Progressives Congress (APC).
Legit.ng reports that in a statement he signed on behalf of the friends and associates of the former deputy governor of the state, Otunba Iyiola Omisore, the ex-minister described Aregbesola as somebody who is not fit to occupy any public office.
He said in the statement titled; 'Rauf Aregbesola: Aun unworthy miscreant in power', that the minister is an example of a misfit in the foyer of politics and the corridors of power.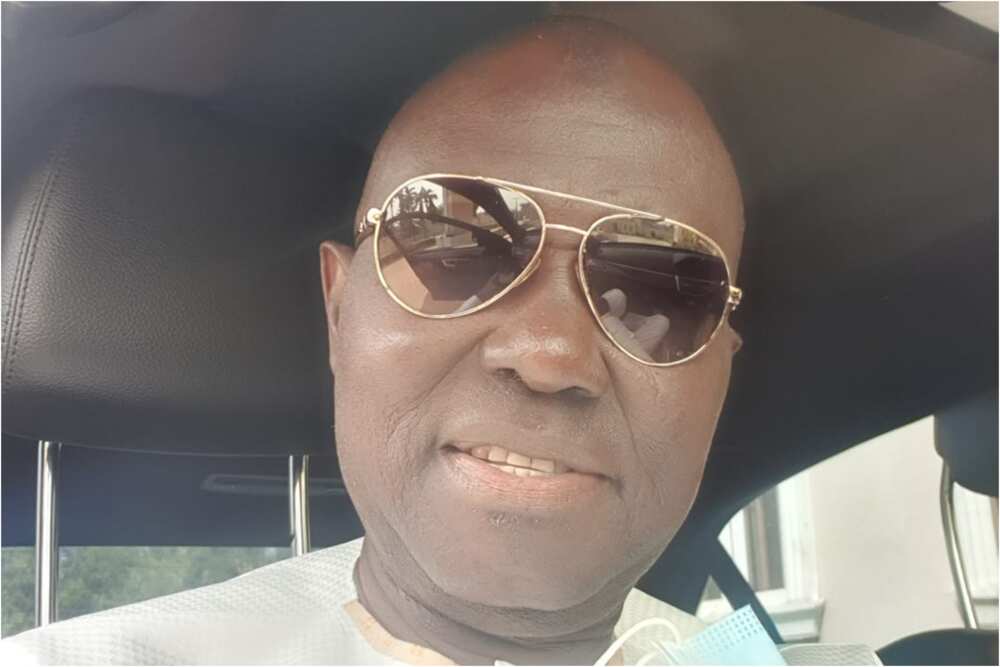 Adesiyan added that Omisore had always been a nightmare to Aregbesola even when the former chairman of the Senate committee on appropriation was the leader of the Peoples Democratic Party (PDP) in the state.
He said:
"Aregbesole has at every opportunity taken to attacking the person of Senator Iyiola Omisore, mostly out of envy and bitterness. Indeed, if we were to take it from the basics, would Rauf Aregbesola be fit to actually sit at the table with Iyiola Omisore? I make bold to answer in the negative.
"Rauf Aregbesola was only fit to hold the door for Iyiola Omisore as he passes by, head bowed in submission and eyes cast down in total respect. This history is not eons ago, it was just yesterday. Suffice to say that no matter how one wishes to rewrite history, no matter where one may later find himself in life, his real truth is where he began even when his realities may have changed."
The former minister said that Omisore is the only reason Aregbesola still plays politics today, adding that his muse for irrational rhetoric and the cataclysmic release was to soothe his bruised ego.
Adesiyan further stressed:
"While Iyiola Omisore was in the PDP, he was Rauf Aregbesola's nightmare, when he severed ties with the PDP to join the SDP, he was Rauf Aregbesola's tormentor and now that he decided to retrace his step back to the beginning, Rauf Aregbesola is again suffering from psychosis.
"It needs to be said that the APC may have assumed a different identity, but if one is not a political neophyte or chooses to be deliberately ignorant, when we remove the nomenclature; the APC embodies the very root of progressive politics in the southwest, a movement in which Iyiola Omisore on the invitation of Bola Ige played a critical role."
Speaking on Aregbesola's allusion to the killing of the former attorney general of the federation, Bola Ige, the former minister noted that Aregbesola, who claimed to be Ige's son, was only spitting on the tomb of the late Cicero by his comments.
The statement read in part:
"A true Awoist and one who claims to be a child of Bola Ige would have known this: 'That associateship defines the very basis of political power and that although interests may not always align, ideologies and purpose oftentimes define associateship'. In other words, politics for a true progressive is not a ground where you breed permanent enmity.
PAY ATTENTION: Install our latest app for Android, read the best news on Nigeria's #1 news app
"Rauf Aregbesola not being a student of political history needs to be taught. The Sage himself was willing to dine with unlikely friends at the dawn of independence for the simple need to move the newly born nation forward.
"And in spite of the constant betrayals and backstabbing, he was stoic in his resolve to see Nigeria to a better shore even when it required personal sacrifices. Rauf Aregbesola is untested, he lacks the grit and qualities that define true leadership. It is within this context that he is oblivious of the qualities that define Iyiola Omisore and such like he. 
Meanwhile, Legit.ng had previously reported that Senator Omisore finally defected to the ruling APC on Monday, February 15.
It was reported that he was at his polling unit in Ward 6, Moore, Ile-Ife, in a convoy of Osun state deputy governor, Benedict Alabi, to pick the APC membership card.
Omisore contested the 2018 governorship poll on the platform of the Social Democratic Party (SDP).
......
Wale Akinola is a passionate journalist and researcher. He works as a senior political/current affairs editor at Legit.ng. He holds both B.A and Master's degree in Communications and Language Arts from the University of Ibadan. He also holds a Diploma Certificate in Peace Journalism. He has over 15 years of work experience in both print and online media. He derives joy in keeping the public abreast of current happenings locally and internationally through his writings.
Source: Legit