- Ante Rebic has taken his kind gesture back to his roots by funding autistic children in Croatia
- The AC Milan striker also helped 500 villagers pay off their debts back in 2018
- The 27-year-old has become an important member of the Rossoneri since joining them from Frankfurt two seasons ago
PAY ATTENTION: Join Legit.ng Telegram channel! Never miss important updates!
AC Milan striker Ante Rebic has continued to be generous to the people of his local area back home in Croatia, The Sun.
The Croatian striker donated £8,000 to help autistic children in Slavonski Brod which would help fund a new facility for the rehabilitation and upbringing of children.
The 27-year-old who is from Donji Vinjani helped 500 people from his village pay off their debts back in 2018.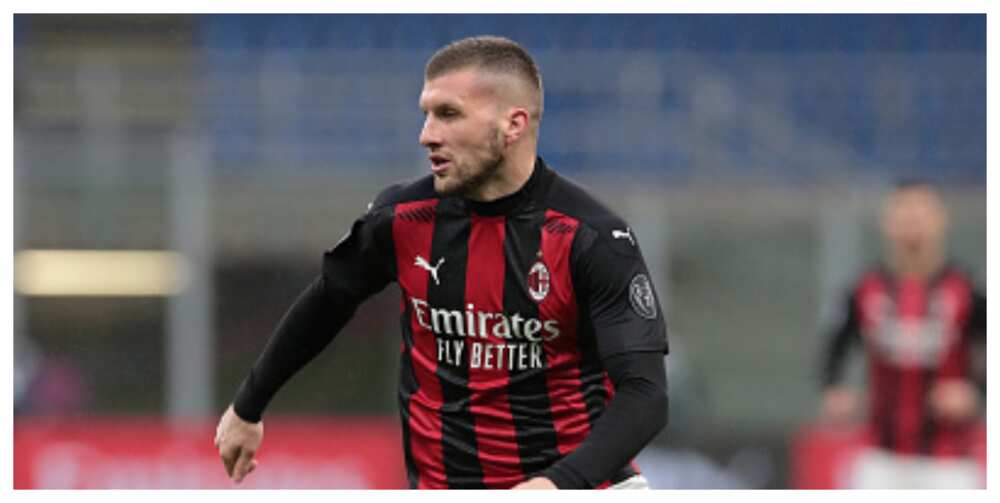 PAY ATTENTION: Click "See First" under the "Following" tab to see Legit.ng News on your Facebook News Feed!
Now the former Frankfurt forward is helping up to 220 children with disabilities and autism back home.
And the director for the Gilden Sequin Center Іlіја Јеrkоvіс has expressed his gratitude to Rebic for his kind gesture.
The director was quoted by SunSport:
"Wе trulу thаnk Аntе Rеbіc fоr thіѕ wоndеrful gеѕturе аnd thе grеаt fіnаnсіаl ѕuрроrt hе gаvе uѕ.
"Тhаnkѕ аlѕо tо Rеbіć'ѕ frіеndѕ whо rесоmmеndеd uѕ tо hіm. Lаtеr, thе cіtу оf Ѕlаvоnѕkі Вrоd јоіnеd thе асtіоn, ѕо wе wіll bе аblе tо соntіnuе wіth thе wоrk ѕtаrtеd lаѕt уеаr, аlthоugh thе сrіѕіѕ іѕ еvеrуwhеrе.
"I would like to meet Mr. Rebic if I get the chance. He is a great footballer, I remember his good games at the World Cup in Russia, and now he has also shown that he is a great and noble man."
Rebic has scored four goals and provided six assists in 14 appearances for the Rossoneri this season in Serie A.
PAY ATTENTION: Become a member of the leading sports Facebook group 'Naija Football Fan Zone'
Meanwhile, Legit.ng had earlier reported that the last time AC Milan and Inter Milan met in the Coppa Italia, there was a clash between Zlatan Ibrahimovic and Romelu Lukaku, Daily Mail.
And the moment both players looked at each other in the eye has now been turned into street art as a painting of the staredown was put in front of San Siro.
Akan Anwankwo is a sports editor with Legit.ng and has 7 years of field and office experience. He graduated from the University of Lagos in 2014 with a Bachelors degree in English and Literature Studies. Akan intends to educate, inform and make readers passionate about sports. Learn more about him on his Twitter handle: @ anwankwo_akan