- The Miyetti Allah will now allow its members to be evicted from anywhere in Nigeria
- The association's scribe Alhassan said herders had a right to practise their trade anywhere in Nigeria without interference
- He praised Bauchi governor Bala Mohammed who said they could carry arms and live anywhere for saying the truth
PAY ATTENTION: Join Legit.ng Telegram channel! Never miss important updates!
The Miyetti Allah Kautal Hore has said it will resist any attempt to evict herdsmen in any part of Nigeria, particularly in the southwest region.
The vow was issued by the association's national secretary Saleh Alhassan in an interview with The Punch which was published on Sunday, February 14.
According to Alhassan, it was unconstitutional for any state in any region of Nigeria to try to evict herdsmen who are also citizens and can settle anywhere that they choose.
Alhassan said:
"Nobody has the right (to evict herdsmen). If you say you are going to evict us, we will resist eviction.
"We have been surviving in harsh environments; if we do not resist, we will be wiped out of the planet."
The Miyetti Allah chieftain also warned against attacking herdsmen because they would also fight back if killed.
"If you kill a herder, don't go and sleep, we will revisit you, and it's not because we hate your tribe. People attack herders, and in one way or the other, herders have found a way to retaliate."
Alhassan also faulted calls for the banning of foreign herdsmen into Nigeria. He noted that the rules of the Economic Community of West African States allowed them easy access.
He added:
"All those saying they will bar foreign herders from entering Nigeria are just playing to the gallery because if they are aware of the ECOWAS Protocols, they would know they cannot chase them away."
The herdsmen chieftain praised the stand of the Peoples Democratic Party governor, Bala Mohammed of Bauchi state, who said herders cannot be evicted and that they were right to carry guns.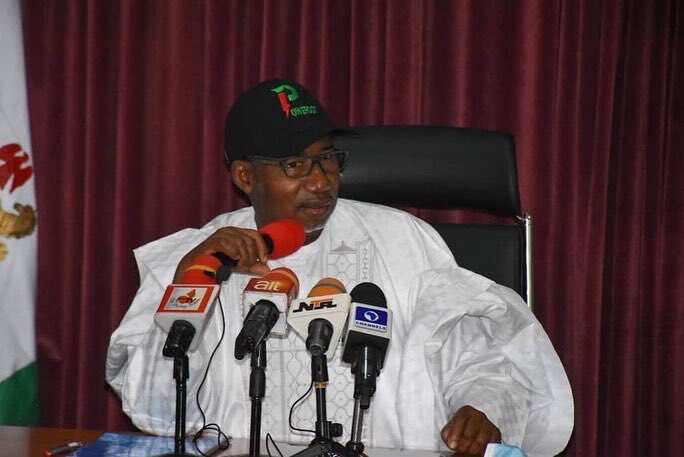 Alhassan enthused:
"The position of the Bauchi State Governor [Bala Mohammed] is the true position. You have no right to evict anybody from any part of the country."
Governor Mohammed's position has drawn widespread condemnation.
Some Nigerians faulted the Bauchi governor for saying herdsmen are compelled to carry firearms for their own protection.
A fellow PDP governor, Samuel Ortom of Benue state also expressed disappointment at Mohammed's submission.
Governor Orotm warned that such utterances as Mohammed's are capable of leading the country to anarchy.
------
Akinyemi Akinrujomu is a professionally trained journalist with over 16 years of experience. His knowledge spans print, broadcast, and online media. He has worked in several top media organizations in Nigeria. He has also pioneered several print media publications. He is a graduate of History and International Studies from the Lagos State University and he also holds a professional National Diploma in Journalism. He loves reading, travelling and listening to music.