There'll always be banditry in northwest, Governor El-Rufai
- Governor Nasir El-Rufai has lamented that northwest governors lack cooperation among themselves
- El-Rufai said this is majorly why banditry thrives in the region
- The Kaduna governor added that the notion of dialogue with criminals cannot work because they are not poor persons, having made a lot of money from kidnapping
PAY ATTENTION: Join Legit.ng Telegram channel! Never miss important updates!
Nasir El-Rufai, the governor of Kaduna state, has said that there is no hope of banditry coming to an end in the northwest since governors in the region have refused to cooperate among themselves.
El-Rufai said although there are attempts at achieving coordination among leaders in the north, the moves fail because state governments adopt different security policies, Premium Times reports.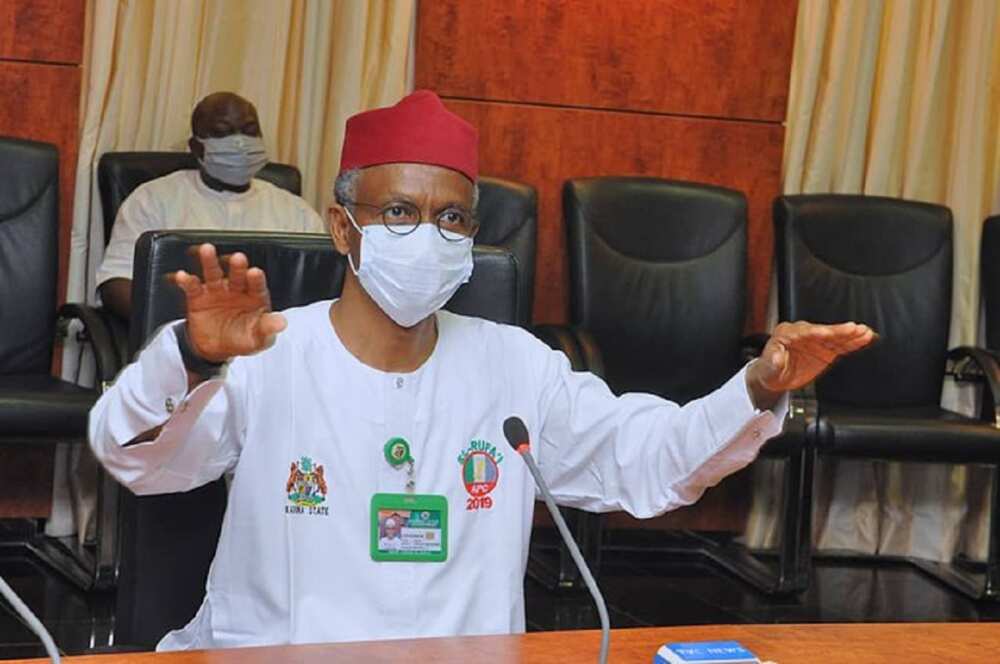 The governor said this is why it seems governors are engaging in the anti-terrorism battle from different perspectives.
He noted that while some states are willing to go after the criminals, others are willing to negotiate with them.
El-Rufai's reason for kicking against the idea of reconciling and dialoguing with the bandits is that they already make millions of naira from ransom money paid by their victims.
PAY ATTENTION: Install our latest app for Android, read best news on Nigeria's #1 news app
His words:
"As a result, every state is fighting in it own way. If we cannot come together for the federal government to provide us with soldiers and police to enter the bush and kill all the bandits, it will be difficult to succeed in the fight against banditry.
"There is no synergy among the governors in the northwest on how to end the banditry. But Kaduna is collaborating with Niger State on modalities to end the killings by the gunmen.
"It is deceitful to believe that a person who is now counting millions as gains from ransom will embrace dialogue and return to his previous lifestyle where he saw little money occasionally."
Earlier, El-Rufai said the state government would never negotiate with killers and kidnappers who ought to be arrested and prosecuted.
The Kaduna governor told journalists that the federal government should assist states with air and ground forces to neutralise the criminals.
His words:
"If the federal government does not give us the air and ground forces, these forests are invaded and these terrorists are killed at the same time, then we will continue to be in trouble."
Source: Legit.ng