Pictures show Joe Biden appearing to wear bulletproof vest during inauguration
- The raid on the Capitol two weeks ago necessitated the Secret Service, FBI and the Army to beef up security in Washington DC
- Joe Biden appeared to be have been advised to wear a bulletproof vest to protect him from a bullet
- Biden was sworn in as US 46th president, ending the era of Donald Trump who lost in the November 3 presidential election
PAY ATTENTION: Join Legit.ng Telegram channel! Never miss important updates!
Following insurrection that was witnessed at the US Capitol on January 6 and recent security threats reported by the FBI, the Secret Service appears to have advised Joe Biden to wear a bulletproof vest during his inauguration.
Legit.ng has examined pictures of Biden captured during the Wednesday event and can report there is a high likelihood the new president was donning a body armour under his suit, as cited on Tuko.co.ke.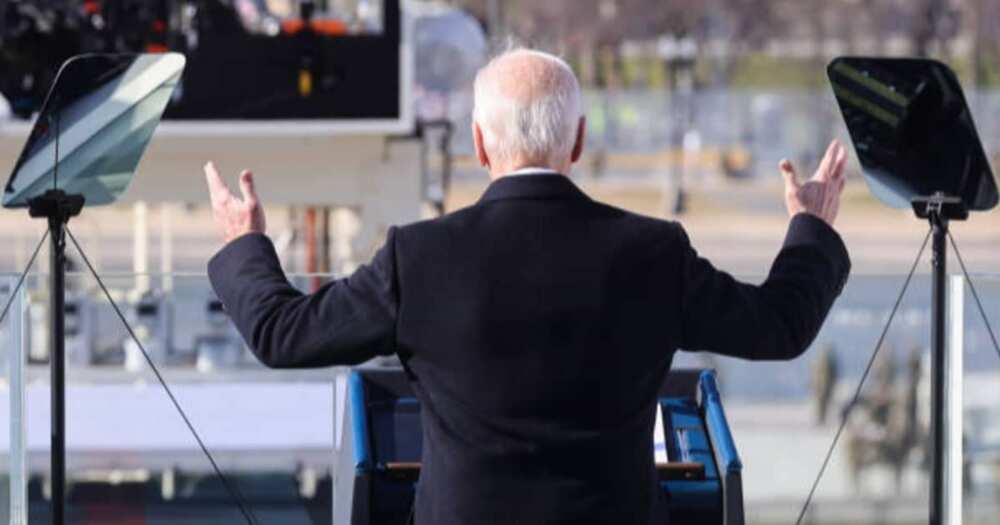 We also shared the pictures with security experts who are also of the opinion Biden wore the protective gear, to keep him safe, just in case.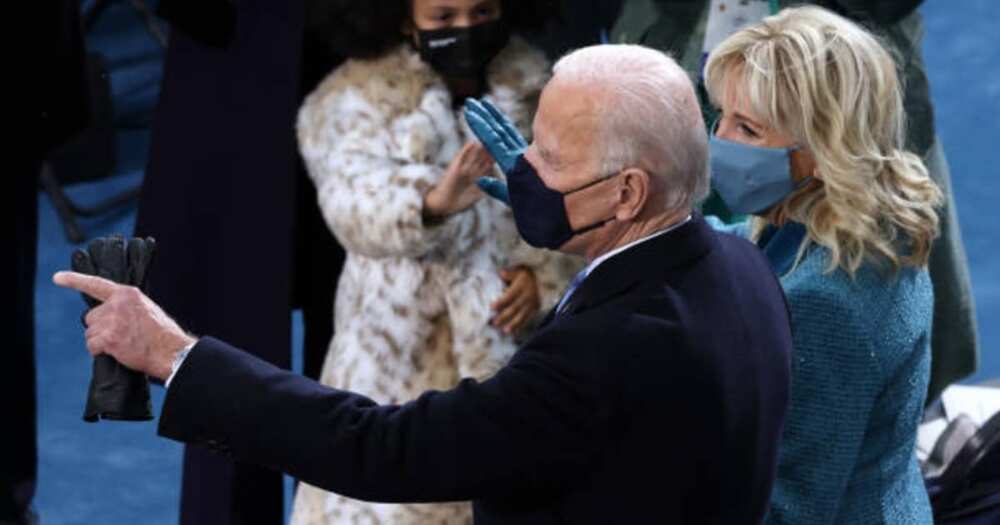 The vest seemed to outline itself on the trenchcoat Biden wore over his suit to keep himself warm; giving him an almost boxy shape near his shoulders.
Security Analyst Mwenda Mbijiwe, when reached for comment, said the pictures showed all possibilities that Biden was draped in body armour but was quick to note that this was not uncommon for most presidents.
PAY ATTENTION: Get the Latest Nigerian News Anywhere 24/7. Spend less on the Internet!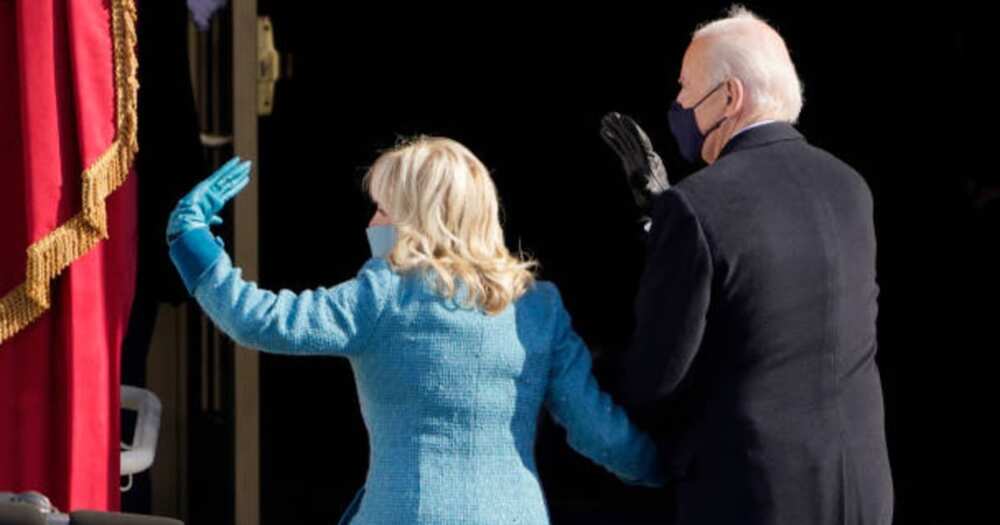 Mbijiwe cited the raid on the Capitol as among developments that necessitated Biden's security detail to not only ensure he was guarded but also protected from dangerous projectiles like bullets.
"Almost all president's including Kenya's Uhuru Kenyatta wear bulletproof most of the times when they venture out. For Biden, this was very necessary due to the security situation witnessed in Washington DC recently. Yes, he (Biden) had a vest.
"They have to protect his chest area both from the front and the back. The chest area is very sensitive and delicate and needs to be protected, especially from trauma caused by bullets. This is where we have delicate organs like the lungs and heart. To some extent, it is easier to survive a shot fired on your head than the one that tares through your chest," said Mbijiwe.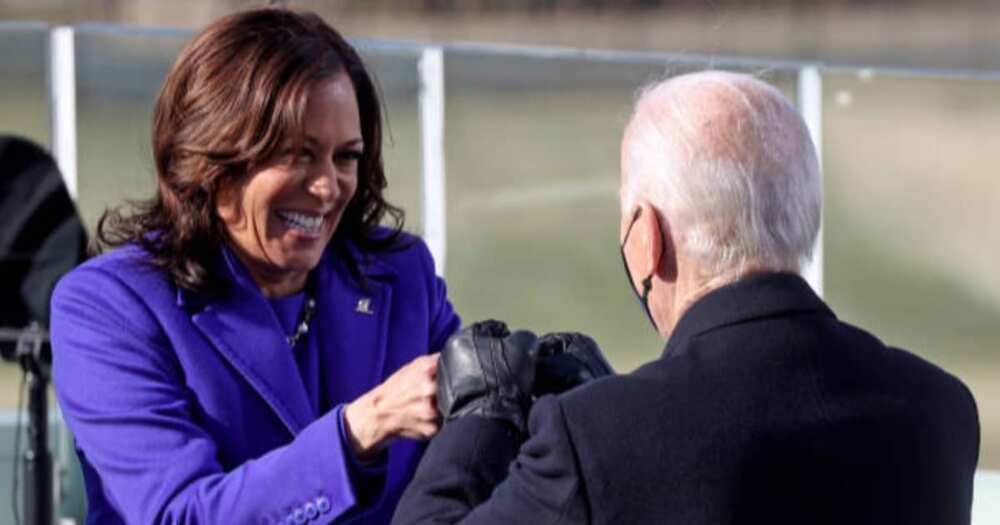 The security analyst described the security situation in DC as delicate, citing the high number of National Guard troops deployed to maintain law and order.
"The only time such a large number of soldiers were out on the streets in DC is during the protests that broke after the assassination of American minister and scholar Martin Luther King, Jr," he stated.
George Musamali, a security and safety consultant at Executive Protection Services, who also looked at the photos, however, differed with Mbijiwe on if the president wore a protective vest.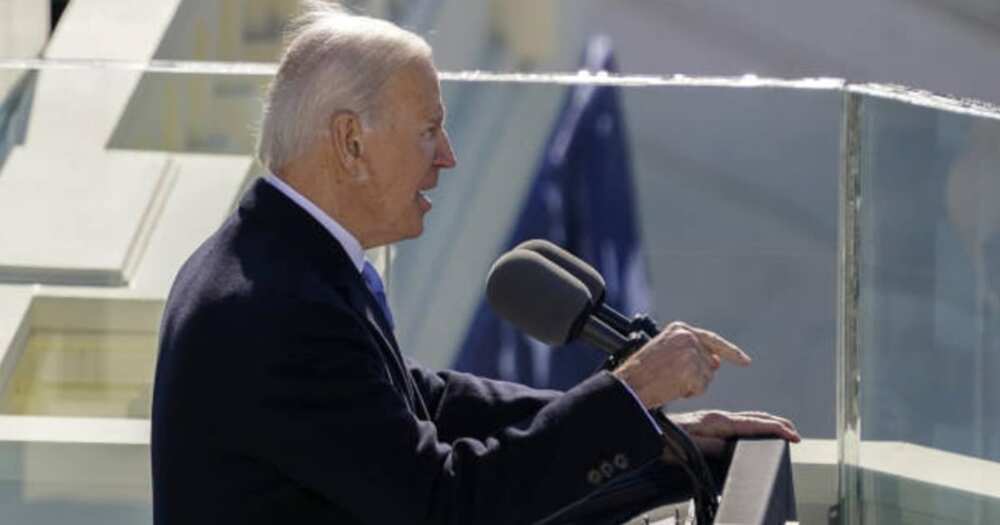 According to Musamali, the security arrangements in DC were very elaborate and thus unnecessary for Biden to walk around with such a vest which is usually perceived as cumbersome due to its weight.
"From my observation, he is not wearing one. These things are very cumbersome and V.I.Ps use them when it is absolutely necessary. Yesterday's event had elaborate security plans and I don't think he needed one," Musamali told TUKO.co.ke.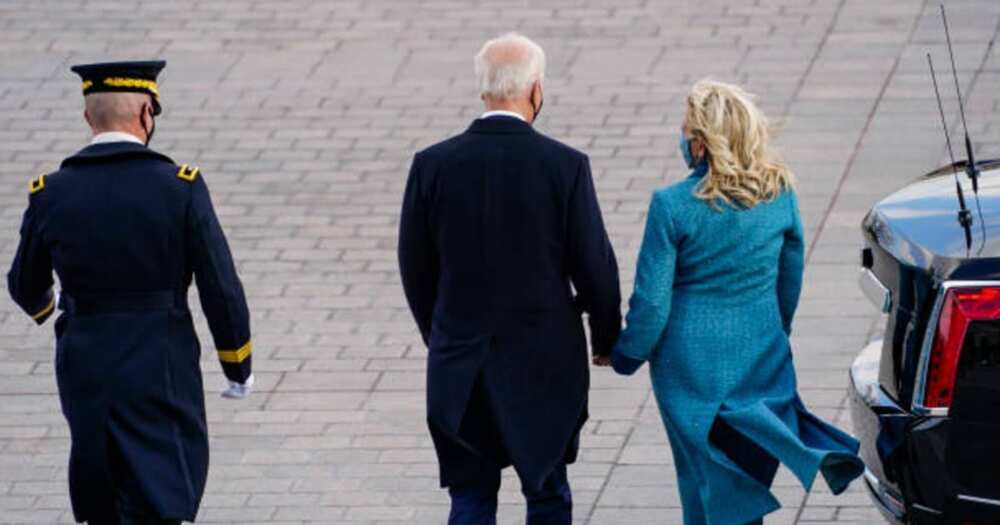 VIP bulletproof vests
Most VIPs have off-late embraced wearing protective vests, especially with the increasing threats on their lives from perceived rivals.
Such vests are currently on the market and their quality and level of protection increase depending on how many people interested in them can pay.
They are much lighter than the once worn by police or the military and have the capacity to protect the wearer from bullets fired from most handheld guns like the 9mm, 45mm and the 38mm.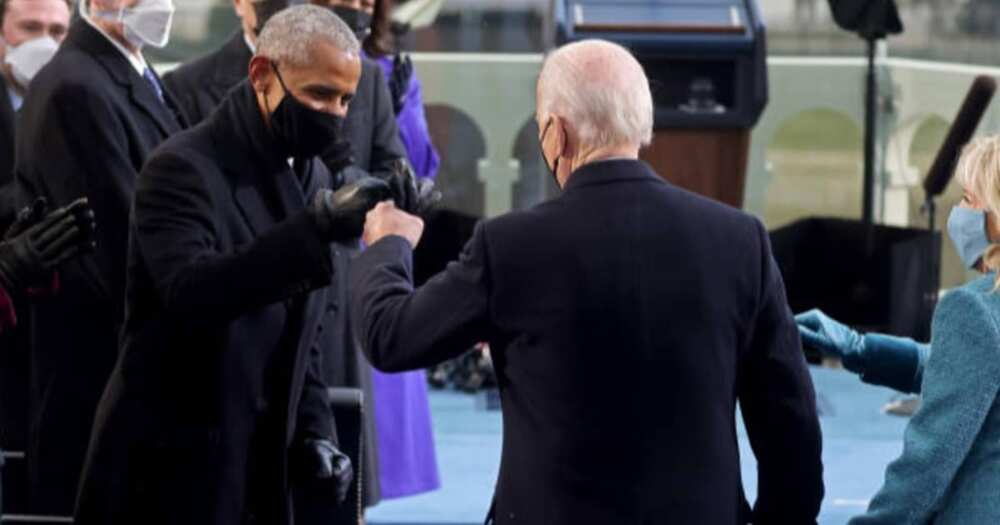 Meanwhile, Atiku Abubakar, former Nigerian vice president and 2019 general election presidential flagbearer, has congratulated the duo of Biden and Kamala Harris on their inauguration as US president and vice respectively.
In a statement on his Facebook page, the Peoples Democratic Party (PDP) chieftain expressed confidence in Biden-Harris administration solidifying "America's regeneration and her reaffirmation as the beacon of democracy to the world."
3 Nigerians who shone brightly at the US elections | Legit TV
Source: Legit