Court awards man N3.7bn after being wrongly convicted for murder for 28 years
- Justice has finally taken its course and truth prevailed in the case of a black man in the United States
- Chester Hollman III was wrongly accused of committing murder by officials and consequently imprisoned when he was 21 years
- Now, a court in its ruling has found him innocent after 28 years and has awarded him N3.7bn as settlement
PAY ATTENTION: Click "See First" under the "Following" tab to see Legit.ng News on your Facebook News Feed!
A Philadelphian man has been given a second chance at life and has had his life returned back to him after spending over 27 years in prison.
Chester Hollman III, according to The Philadelphia Inquirer, was wrongly accused and sentenced to prison for a murder he didn't commit. But a recent court ruling 28 years after has found him innocent and awarded him N3.7bn in settlement.
Talk about being at the wrong place at the wrong time, 21-year-old Chester who happened to be an armoured-car driver was flagged down by police around Center City and arrested on the grounds that he was connected to an unsuccessful street robbery in Pennyslvania that claimed the life of a student.
Before the incident in 1991 that took his life an unfortunate turn, Hollman III was said to have had no criminal record whatsoever.
In a 2020 ruling, the judge discharged and acquitted Chester as having being wrongly incarcerated, stressing that evidences presented by police and prosecutors used at the time of his prosecution were fabricated statements made by witnesses who were said to have been coerced.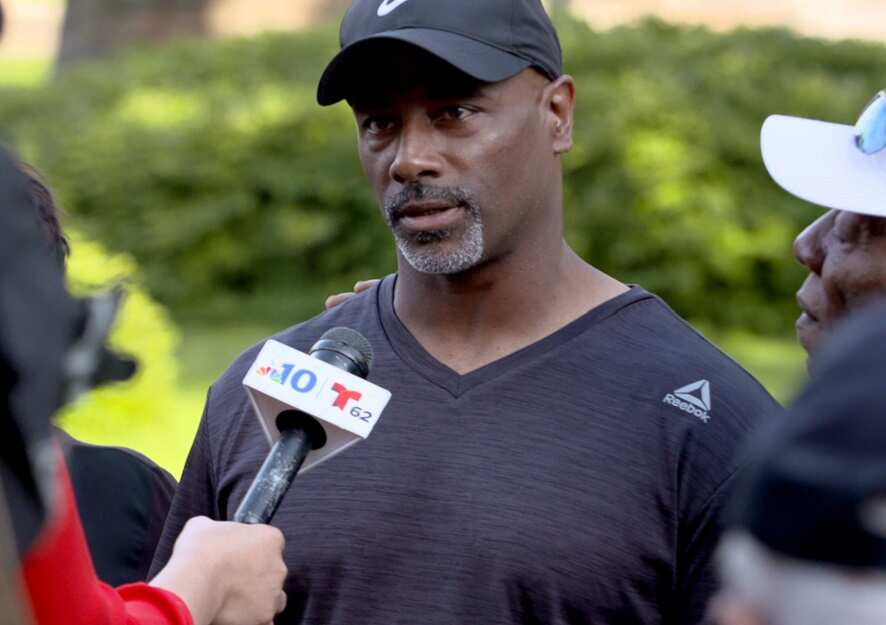 The police were also reportedly said to have withheld evidences that would have led to apprehending the real perpetrators of the crime.
Speaking on his release and the settlement he was awarded by the court, Chester said he lacked the actual words to describe what that wrong sentencing and misconduct took from him.
He said:
"But this settlement closes out a difficult chapter in my life as my family and I now embark on a new one."
His attorney, Amelia Green, has knocked city officials and the police for what she described as 'racial profiling' of her client just because the car he drove on that fateful day was similar to the one used by the real perpetrators of the crime.
In a chat with The Inquirer seen by Legit.ng she said:
"There was irrefutable evidence that Chester was innocent, is innocent and has always been innocent and would never have been wrongfully convicted aside from extraordinary police misconduct,"
As of time of filing this report, city officials and detectives involved in the case are yet to own up any wrongdoing or respond to allegations levelled against them.
PAY ATTENTION: Install our latest app for Android, read best news on Nigeria's #1 news app
Meanwhile, Legit.ng had earlier reported how a man identified as Walter Forbes got freedom after spending 40 years for a crime that happened in 1982.
This came after a key witness in the case, Annice Kennebrew revealed that she was threatened 40 years ago to lie against Forbes.
My prison experience - James Brown (They didn't catch me) | Legit TV
Source: Legit