Tharita Cesaroni biography: who is Dermot Mulroney's wife?
Tharita Cesaroni is an Italian-born cinematographer and film producer. She is popularly known as the wife of Dermot Mulroney, who is a successful American actor and musician. Unlike most celebrity wives, she has been living an under-the-radar type of life. For this reason, many of her admirers have been dying to know more about her.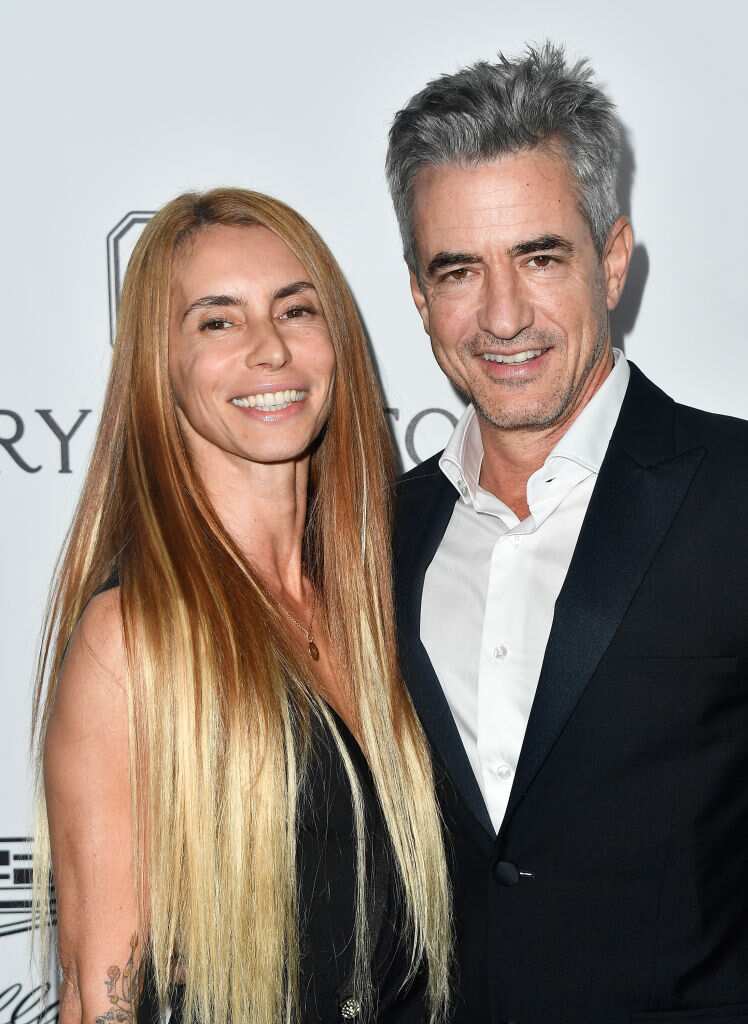 Currently, women entertainers are dominating in the showbiz scene across the world. Tharita is among these ladies. She is not only a wife to a Hollywood celebrity but also a diligent woman with a remarkable career.
Apart from being a famous wife, she is also a mother. Are you wondering what she has been up to lately? This Tharita Cesaroni bio has all the answers you seek to know about her.
Profile summary
Birth name: Tharita Cesaroni Catullè
Year of birth: 1973
Place of birth: Milan, Italy
Age: 47 years old (as of 2020)
Parents: Franco Catullé (father), Emy Cesaroni (mother)
Spouse: Dermot Mulroney
Children: Mabel Ray and Sally Mulroney
Occupation: Cinematographer, producer
Nationality: Italian-American
Tharita Cesaroni biography
Catullé was born in 1973 in Milan, Italy. She grew up in the city until she became an adult. The names of her parents are Franco Catullé and Emy Cesaroni.
Tharita Cesaroni mother is a renowned singer and actress. She was a singer who worked under Style, an Italian record label that operated between the 1960s and 1970s. On the other hand, there is little known about her father.
Unlike her mother, she chose a different path in the entertainment scene: cinematography and film production.
Currently, details about her brother(s) and sister(s), if any, cannot be found on the internet.
How old is Cesaroni?
Tharita Cesaroni age is reportedly 47 as of 2020. The exact date and month of her birth are yet to be established. As such, it is difficult to figure out when Dermot Mulroney wife celebrates her birthday.
Career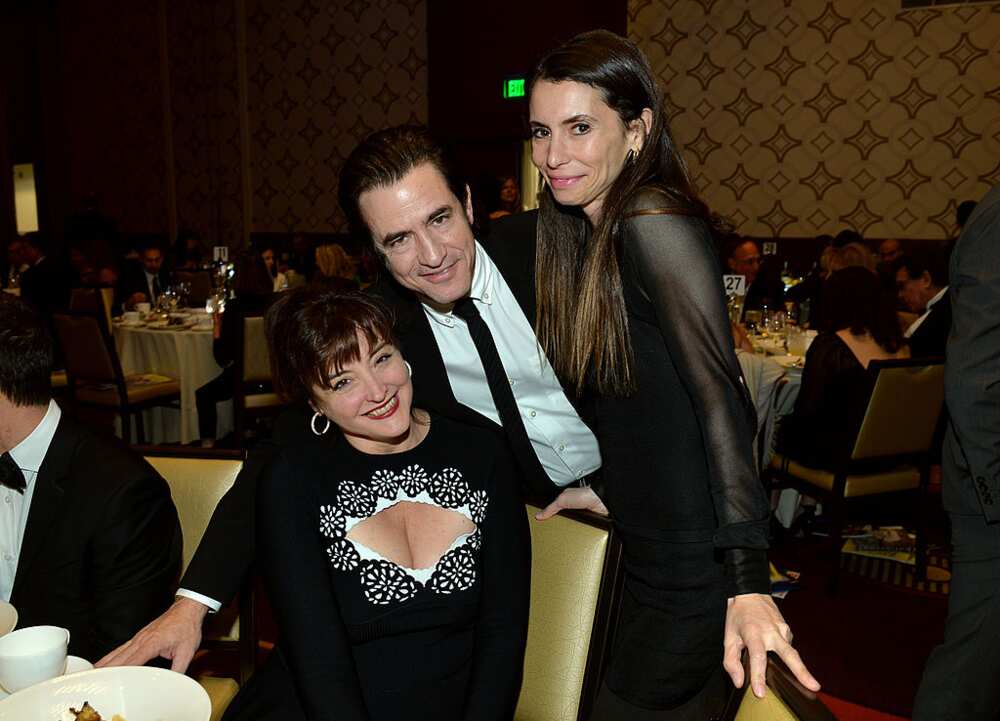 Over the years, Cesaroni has been keeping most of the information about her career out of the public domain.
Even so, the 47-year-old is a reputable and successful cinematographer agent and event cinematographer. She launched her career in her birth country, Italy.
Another Tharita Cesaroni job is film production. According to IMDb, she was among the producers who took part in the production of The Rambler (2013) – an American horror film.
Husband and children
She is the wife of Dermot Mulroney, who is an American actor and singer. He is popularly known for playing Michael O'Neal in My Best Friend's Wedding, a 1997 romantic comedy film.
The couple has two kids, Mabel Ray and Sally Mulroney. Ray was born in 2008, meaning she is around 12 years old as of 2020. On the other hand, Sally was born on 2009. She is around 11 years old.
Tharita Cesaroni and Dermot Mulroney have been keeping their children away from the limelight. For this reason, it is almost impossible to find their current pictures on social media.
Is Dermot Mulroney's wife rich?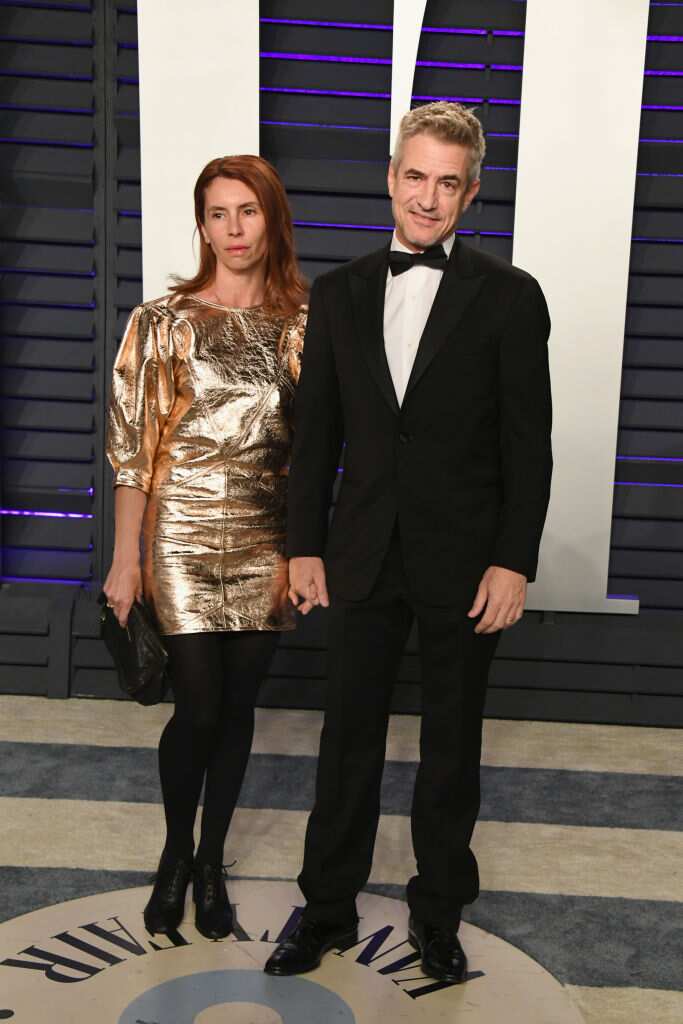 Tharita Cesaroni net worth has never been established. However, she is considerably wealthy. She is a talented cinematographer and film producer. Her husband, on the other hand, is worth $11 million.
Where is Casaroni now?
Many of her followers have been wishing to know if she is still pursuing her career. She has remained silent, leaving some of them with endless questions. Nowadays, she only appears at movie premiere events.
She is also not on social media as well. Therefore, it is hard to tell whether she is still in the entertainment scene or not. This leaves followers with a single option – waiting for official communication from her.
Indeed, Tharita Cesaroni is a true definition of a woman with beauty and brains. Many of her admirers know her through her marriage, forgetting that she has a worthwhile showbiz career.
READ ALSO: Nathan Andersen bio: what is known about AJ Cook's husband?
Recently, Legit.ng shared the biography of Nathan Andersen. He is well-known as the husband of actress AJ Cook – who is famous for playing JJ in Criminal Minds, a CBS drama television series.
He is a businessman and fashion designer known for establishing Walter Sky clothing line. The 42-year-old is a proud father of two. Also, he is a cancer survivor.
Source: Legit.ng