Dayo Okeniyi is a Nigerian actor, popularly known for playing the role of Thresh in The Hunger Games and Danny Dyson in Terminator Genisys. The actor is also well known for portraying Michael Loman on the NBC drama Shades of Blue.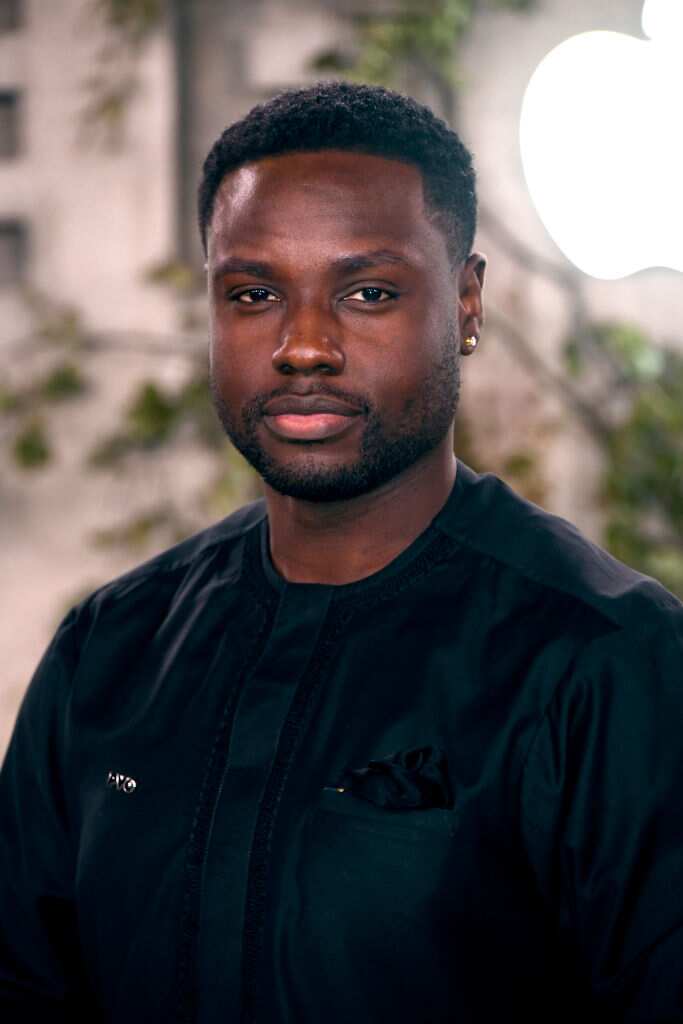 Here are all the interesting details about his family, education, career, and much more. Keep reading!
Profile summary
Birthname: Oladayo. A. Okeniyi
Date of birth: June 14, 1988
Dayo Okeniyi age: 32 years old (as of 2020)
Birthplace: Lagos, Nigeria
Birth sign: Gemini
Height: 5' 11½" (1.82 m)
Weight: 74 kg (163 lbs)
Hair colour: Black
Eye colour: Black
Dayo Okeniyi's early life and family
The actor was born as Oladayo. A. Okeniyi. Dayo means wealth in the form of joy, while Okeniyi means sent from heaven. His full name, therefore, means our wealth from heaven is in the form of joy.
The actor was born to a Nigerian father and a Kenyan mother. His parents met while they were students at Anderson University in Indiana.
Dayo Okeniyi siblings are four, and Dayo is the youngest in the family. The actor has not revealed much about his siblings, though.
In 2003, Okeniyi's family moved from Nigeria to the United States. His father, now a retired customs officer and mother, a British literature teacher, were adamant that their children receive an education in the United States.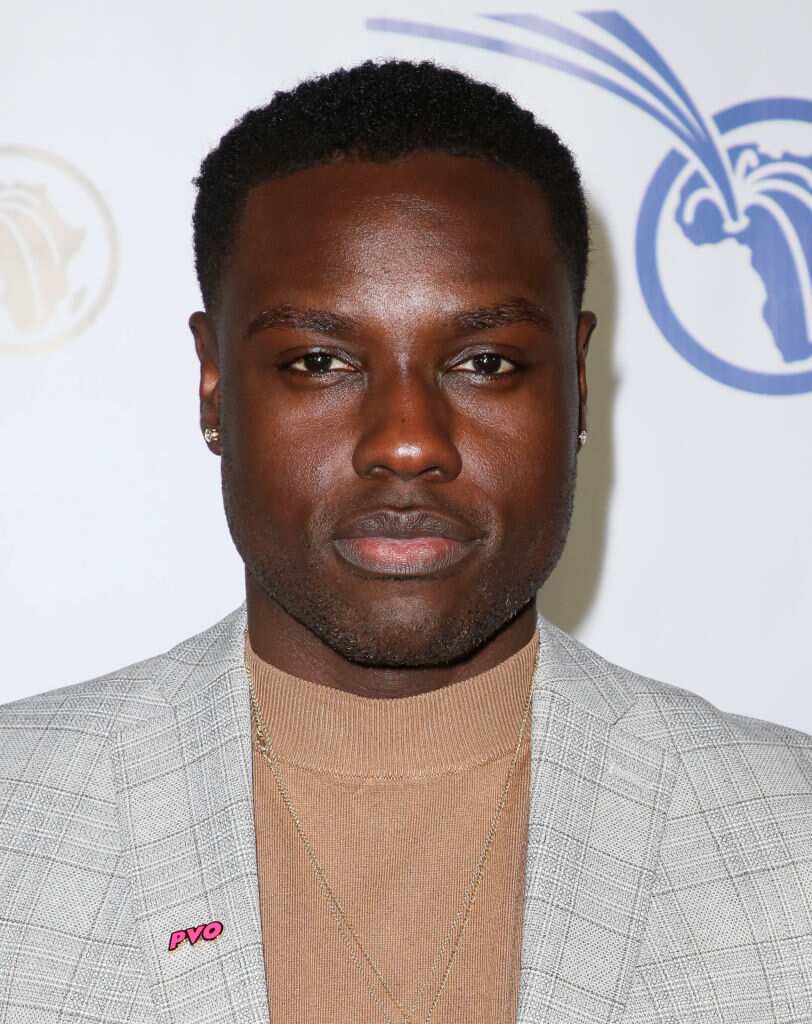 Dayo Okeniyi high school
Dayo's parents enrolled him at Heritage Christian School as a high school junior when they moved the family to Indiana in 2003.
College
Dayo received a Bachelor's degree in Visual Communications Design at Anderson University in Anderson, IN in 2009. After college, he decided to move to Los Angeles to pursue acting, his true passion.
Career
Okeniyi began performing on stage in elementary school. After graduating from AU in 2009, he moved to Los Angeles, living with fellow AU alumni and actors who supported and encouraged him.
As Dayo was pursuing his dream of becoming an actor, his family stood solidly behind him, each step of the way. In an interview with Ebony magazine, he said,
"Most folks where I come from want their kids to be doctors and lawyers, but I think my parents are different, because they also had the opportunity to go to college. They went to college in the United States, and I think that makes them different because they come from the mindset of you can do anything you want to do if you put your mind to it... so they were all for it. It was almost like they knew that that was what I was supposed to do with my life, but it just took me a while to figure that out myself. So, when I mentioned it to them and said this is what I want to do, they were like, 'It's about time!'"
While in Los Angeles, Okeniyi jumped into acting workshops and worked as an extra in various films. He played leading roles in a couple of short films.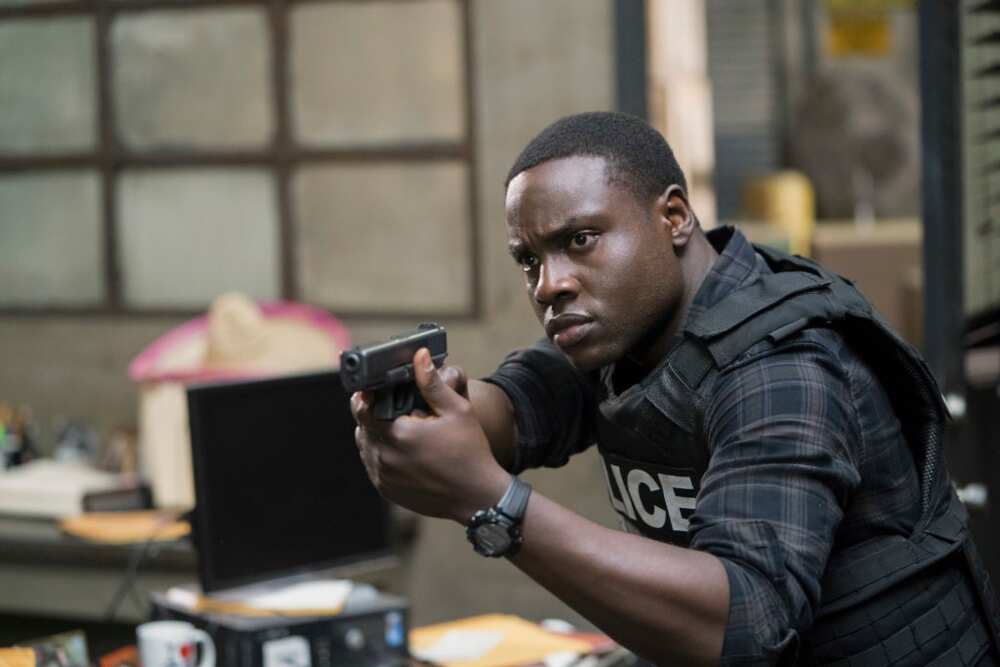 Okeniyi had his screen debut opposite Jennifer Lawrence in the wildly popular The Hunger Games film, where he played Thresh, an intimidating and strong tribute from District 11.
He also played supporting roles in Endless Love, opposite Alex Pettyfer; Sundance Film Festival hit The Spectacular Now opposite Shailene Woodley and Miles Teller; Runner Runner, opposite Ben Affleck and Justin Timberlake; and the SXSW indie Cavemen, opposite Skylar Astin.
In 2014, Okeniyi was featured in Vanity Fair's New Wave portfolio and was named one of the 30 Important Actors Under 30 by the Los Angeles Times.
Dayo Okeniyi movies and TV shows
The actor has appeared in the following:
2020 - Emperor - Shields Green
2020 - Dirty Diana - James
2020 - The Left Right Game - Apollo
2020 - Run Sweetheart Run - Trey
2019 - See - Oloman
2016-2018 - Shades of Blue - Michael Loman
2017 - Hajji (Short) - Benjamin
2016 - Good Kids - Conch
2015 - Terminator Genisys - Danny Dyson
2014 - Endless Love - Mace
2014 - Bones - Jarrick Henry
2013 - American Backwoods: Slew Hampshire - Bro
2013 - Cavemen - Andre
2013 - Runner Runner - Lionel
2013 - Revolution - Alec Penner
2013 - The Spectacular Now - Marcus
2012 - Prairie Dogs (TV short) - Mazi
2012 - The Hunger Games - Thresh
2011 - Lions Among Men (Short) - Tau
2010 - Eyes to See (Short)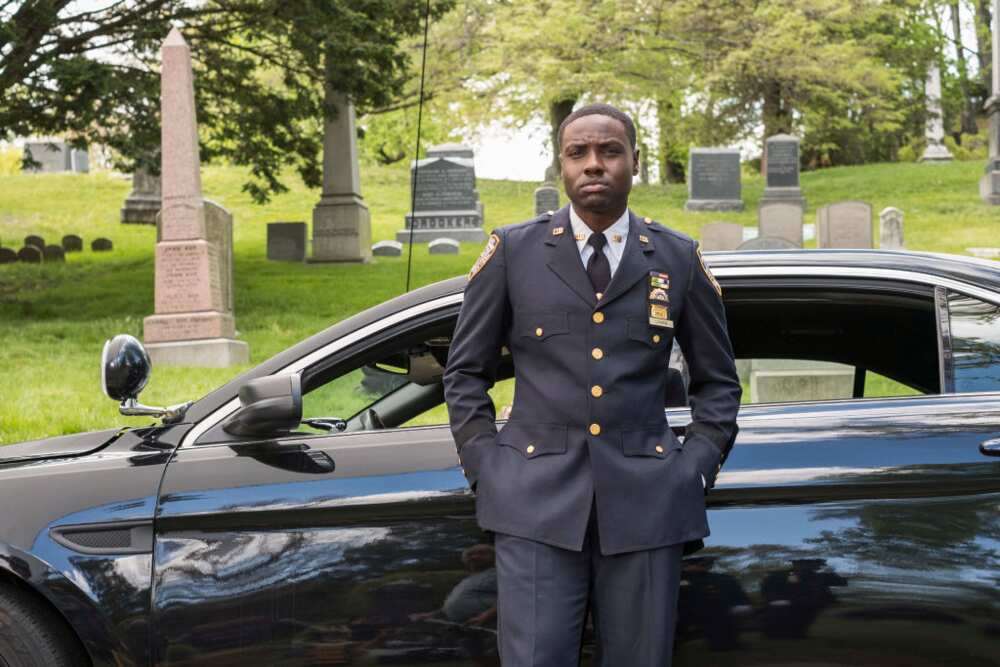 Nomination
In 2014, the actor was nominated for a Shockfest Film Festival, US award (Best of Fest Award) under the Best Actor category for his role in Slew Hampshire (2013).
Other ventures
Dayo is the co-founder of Positive Vibes Only, a lifestyle company that promotes mental health awareness and positive vibes via culturally curated experiences.
What is Dayo Okeniyi net worth?
According to Super Stars Bio, the actor's net worth is guesstimated at $3 million.
Dayo Okeniyi wife
The actor has not revealed any details about his love life.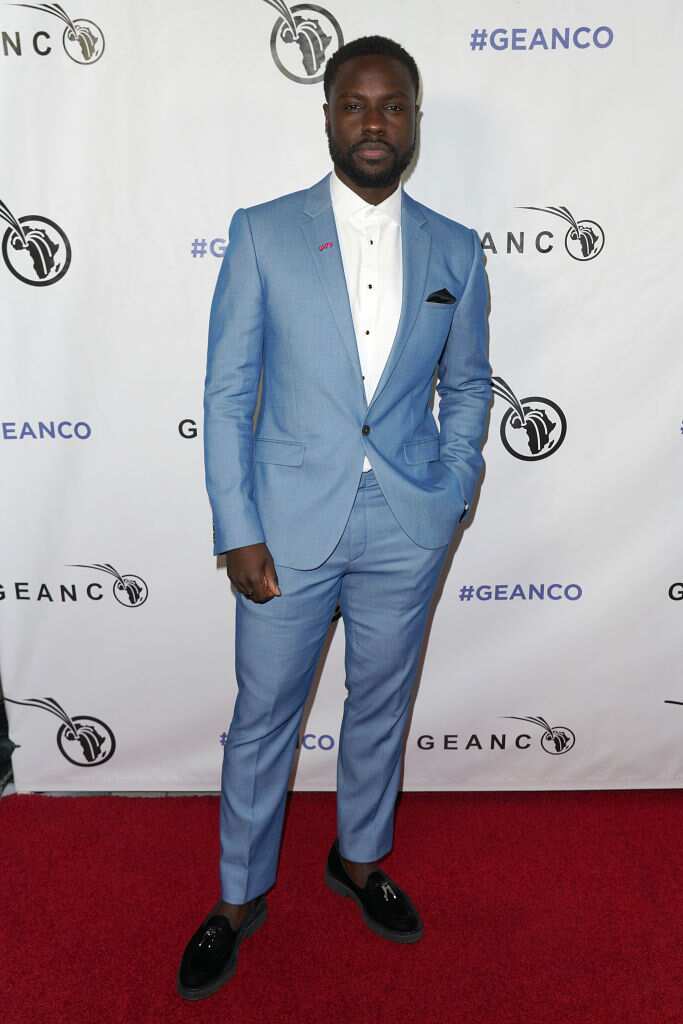 Dayo Okeniyi height and weight
The actor is quite tall. He stands at a height of 5' 11½", which translates to 1.82 metres or 182 centimetres. His weight, on the other hand, is 74 kg (163 lbs).
Dayo Okeniyi is an extremely talented actor who has managed to wow multitudes with his performances. His exceptional acting skills are enjoyed by many, from Africa to the United States and beyond.
READ ALSO: Lonnie Chavis bio: Who plays the younger Randall on This Is Us?
Legit.ng recently took a look into the life of Lonnie Chavis, a young American actor known for his role on the award winning NBC drama series This Is Us. In the show, Lonnie plays young Randall, that is, the younger version of Sterling K. Brown's character.
While Lonnie is an extremely talented actor (his tearjerker scenes in This Is Us will have you crying), there is much more to this young man.