Eve Plumb bio: age, net worth, paintings, children, husband
Eve Plumb is an American actress, singer, and painter. She is best known for her portrayal of Jan Brady in the iconic ABC television sitcom series The Brady Bunch. Ever since the debut of her career when she was just a child, Plumb has made appearances in more than 60 movies and TV shows, making her one of the most iconic actresses of her time.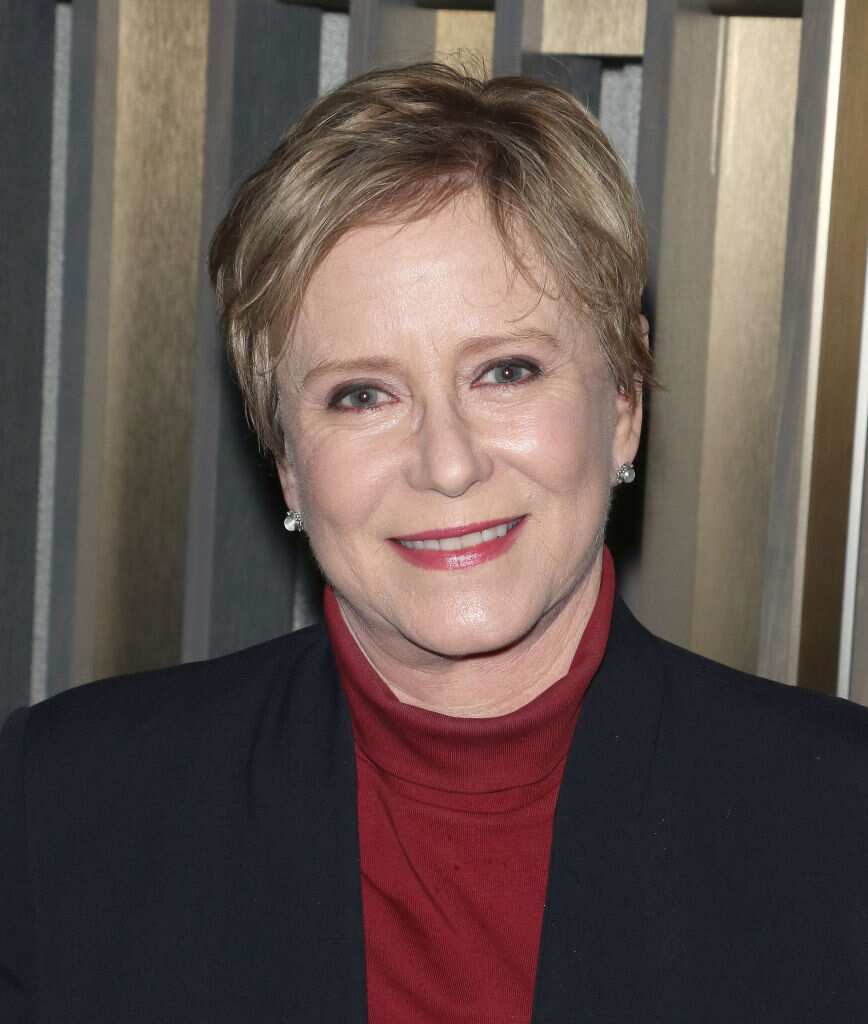 Eve Aline Plumb began her career in the entertainment industry when she was just seven years old, first appearing in TV commercials. Her greatest role to date is her role as the middle daughter Jan Brady on the sitcom The Brady Bunch.
What happened to her after The Brady Bunch ended? And where is she now? Here is all you need to know about the actress.
Eve Plumb profile summary
Birth name: Eve Aline Plumb
Date of birth: April 29, 1958
Birthplace: Burbank, California, USA
Height: 5' 2" (1.57 m)
Weight: 52 kg (115 lbs)
Body measurements: 32-29-36 inches
Body type: Slim
Dress size: 4 (US)
Hair colour: Blonde
Eye colour: Green
Star sign: Taurus
Profession: Actress, Singer, Painter
Nationality: American
How old is Eve Plumb from The Brady Bunch?
The actress was born on 29th April 1958 in Burbank, California, in the United States of America. This means that Eve Plumb age as of 2020 is 62 years.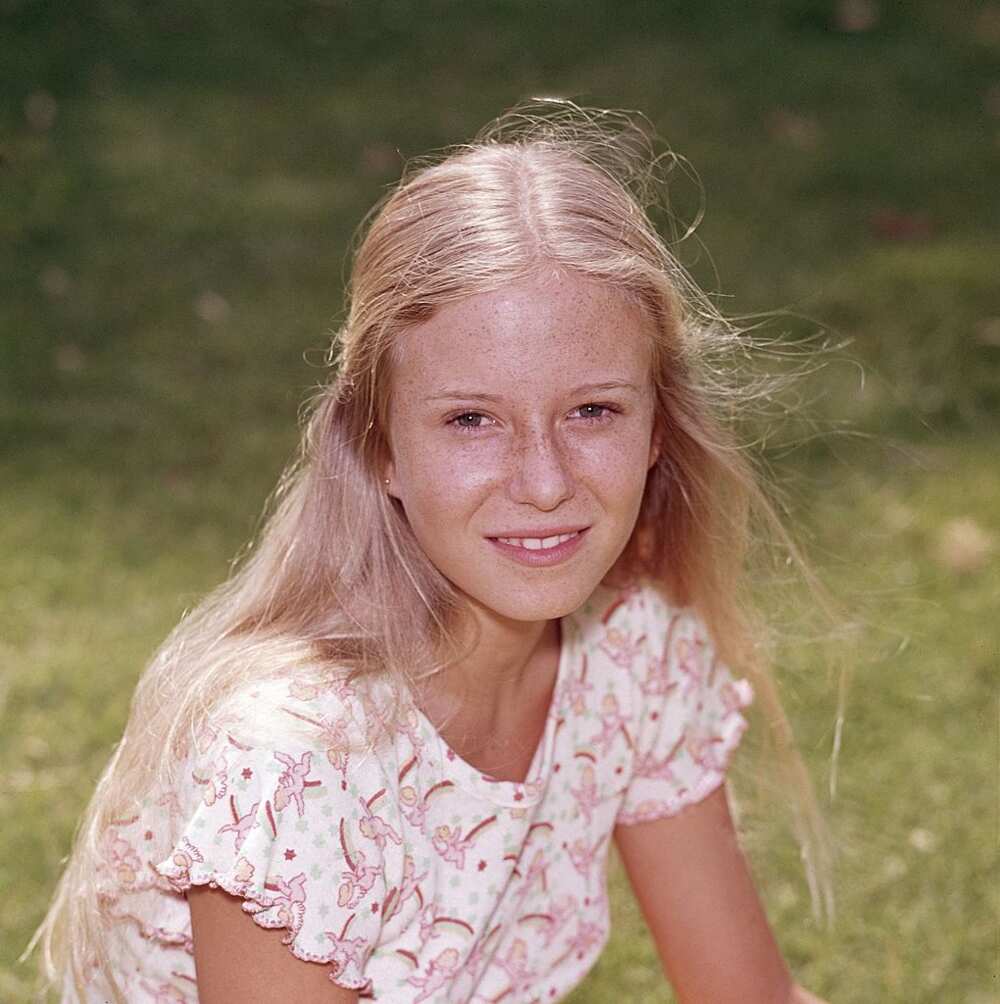 Family
Eve is the daughter of recording company executive Neely Plumb and dancer Flora Plumb.
Her father, Neely Plumb, was a producer, sax player, and composer who produced loads of records, including singles by TV stars Carol Burnett and a very young Don Johnson. He also produced the recording of Neal Hefti's Batman Theme.
Her mother, Flora June Plumb (née Dobry), was a ballerina.
The actress has three siblings: Flora, Benjamin, and Catherine Plumb. Her brother and sister (Flora and Benjamin) share the same first and middle name as their parents: Benjamin Neely and Flora June.
Plumb's older sister Flora is 14 years her elder.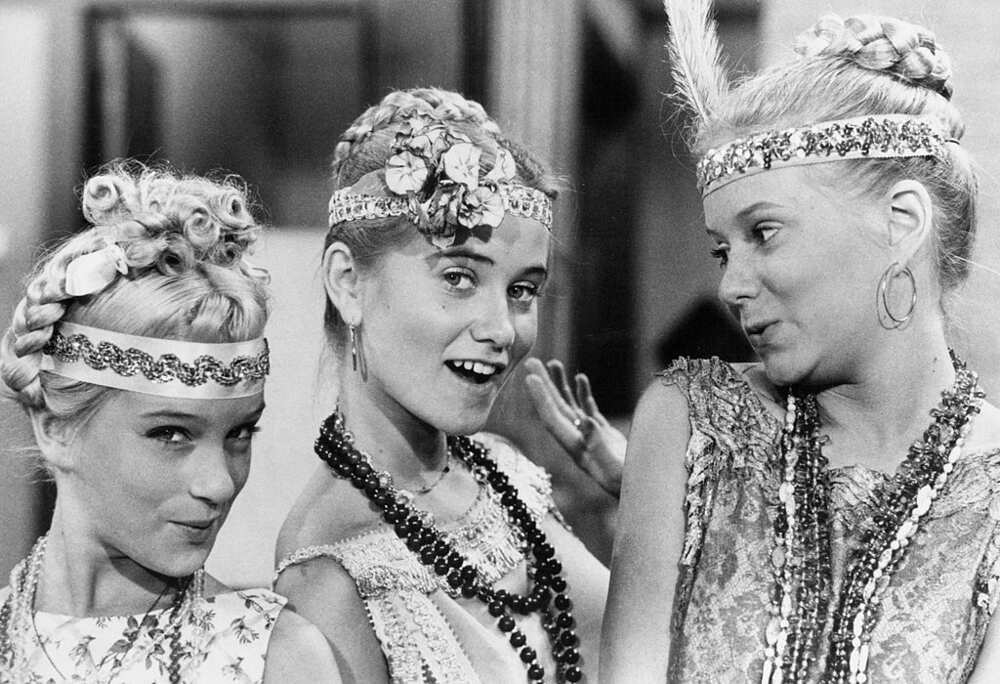 A fun fact about her early life
At the age of 11, Plumb purchased a Malibu beach house for $55,350. The 1950s blue cottage sat at the south end of the exclusive Escondido Beach. After nearly half a century of ownership, Plumb sold the flat-roofed bungalow in June 2016 for $3.9 million — a little over 10 times its original value, adjusting for inflation.
Acting career
Eve started acting almost by chance when she was a child. A children's agent moved next door and got her a commercial which later turned into more small parts on series like The Virginian, The Big Valley, and Lassie. The child actor began getting parts on series television in 1967.
Her place in TV history was cemented when she landed the role of Jan Brady, the middle of three daughters in a mixed family that also featured three sons, in the TV sitcom The Brady Bunch.
She has played the same character (Jan Brady) in five different series: The Brady Bunch, The ABC Saturday Superstar Movie, The Brady Kids, The Brady Brides, and The Bradys.
Though she has worked steadily in TV since a child, her only other major role was as a teenage prostitute in Dawn: Portrait of a Teenage Runaway (1976).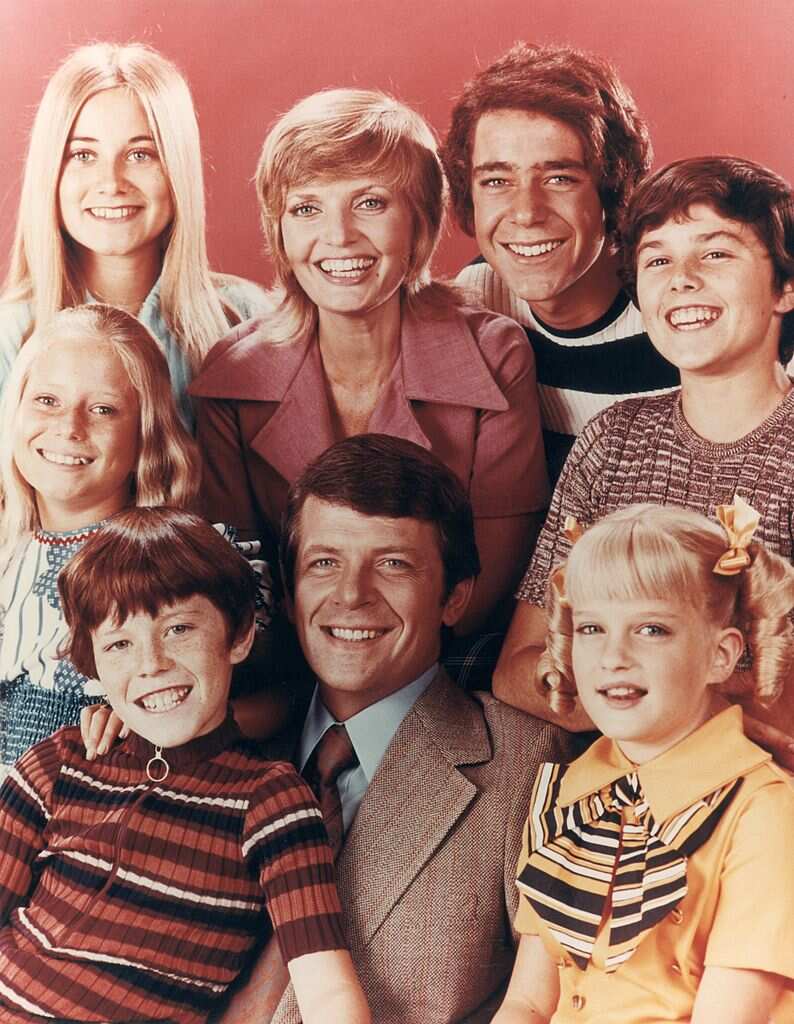 Acting credits
Eve has appeared in the following productions:
2020 - Bull - Joan Lawson
2019 - Crashing - Marcy
2018 - Monsoon - Gale
2017 - Bagdad, Florida - Grease
2017 - Blue Bloods - Barbara StEvens
2017 - The Path - Wendy
2016 - Grease Live! - Mrs. Murdock
2015 - The Sisters Plotz - Celestia Plotz
2014 - The Boy Who Stayed - Sam's Mother
2013 - Army Wives - Reba Green
2013 - Blue Ruin - Kris Cleland (Sister)
2013 - Law & Order: Special Victims Unit - Angela Brooks
2012 - The Pox Show - Nurse Dremel
2012 - The Sisters Plotz - Celestia Plotz
2008 - Days of Our Lives - Dora
2003 - Manfast - Professor Mason
1999 - Kill the Man - Revolutionary #3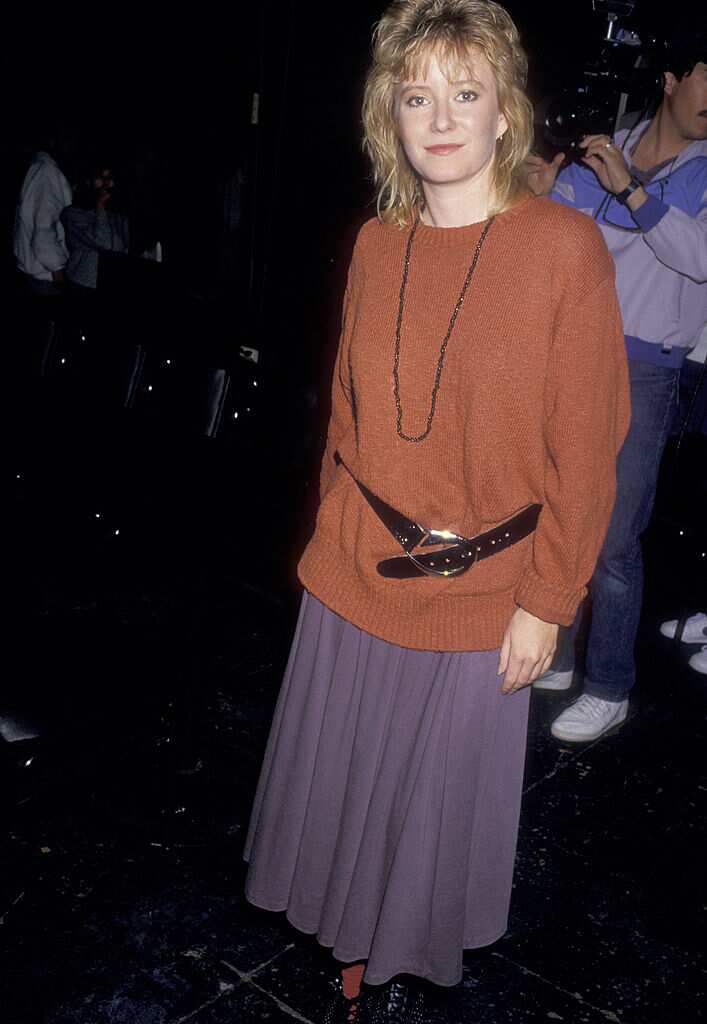 1998 - Kenan & Kel - Teacher
1998 - That '70s Show - Mrs. Burkhart
1997 - Breast Men - Mother
1997 - Nowhere - Mrs. Sighvatssohn
1995 - Fudge -Ann
1994 - Lois & Clark: The New Adventures of Superman - Rose Collins
1993 - The Making of '...And God Spoke' - Mrs. Noah
1992 - Yesterday Today - Ricky's Mom
1990 - The Bradys - Jan Martin Brady Covington
1989 - The Super Mario Bros. Super Show! - Jodie
1989 - On the Television - Various
1988 - A Very Brady Christmas - Jan Brady Covington
1988 - I'm Gonna Git You Sucka - Kalinga's Wife
1985 - Murder, She Wrote - Tug
1984 Masquerade
1983 - The Facts of Life - Meg
1982 - One Day at a Time - Melissa Layton
1978-1982 - The Love Boat - Beth Heller / Teri Carlson / Vanessa Summerhill
1981 - The Brady Brides - Jan Brady Covington
1981 - The Brady Girls Get Married - Jan Brady
1979-1981 - Fantasy Island - Elizabeth Blake / Terry Summers / Clare Conti
1980 - The Night the Bridge Fell Down - Terry Kelly
1979 - Little Women - Lissa Driscoll
1978 - Greatest Heroes of the Bible - Lilla
1978 - Secrets of Three Hungry Wives - Vicki Wood
1978 - Little Women - Elizabeth 'Beth' March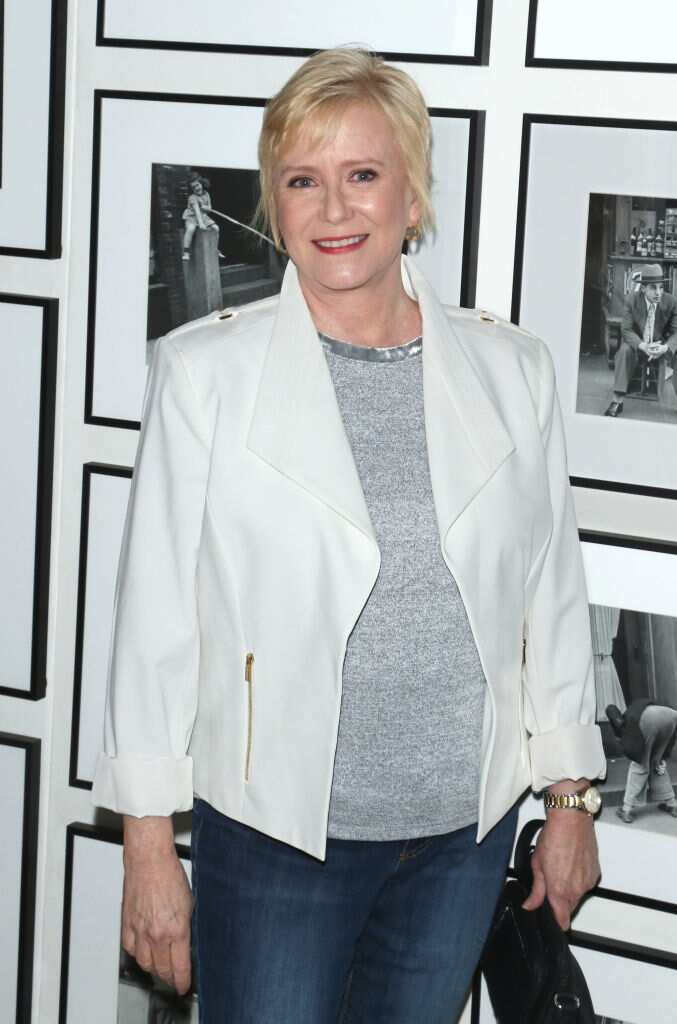 1978 - Insight - Jeannie
1977 - Telethon - Kim
1977 - Wonder Woman - Elena
1977 - Alexander: The Other Side of Dawn - Dawn Wetherby
1977 - Tales of the Unexpected - Cindy Carrington
1977 - The Force of Evil - Cindy Carrington
1976 - Dawn: Portrait of a Teenage Runaway - Dawn Wetherby
1974 - ABC Afterschool Specials - Gretchen
1974 - Sigmund and the Sea Monsters - Harriet
1969-1974 - The Brady Bunch - Jan Brady
1973 - The World of Sid & Marty Krofft at the Hollywood Bowl - Jan Brady (as The Brady Bunch Kids)
1972-1973 - The Brady Kids - Jan Brady
1972 - Here's Lucy - Patricia Carter
1972 - The Brady Bunch Meets ABC's Saturday Superstars - Jan Brady
1972 - The ABC Saturday Superstar Movie - Jan Brady
1970 - House on Greenapple Road - Margaret Ord
1970 - All My Children - June Landau (2003)
1969 - Gunsmoke - Sue
1968 - Lancer - Pony Alice
1968 - Family Affair - Eve Bowers
1968 - Mannix - Marian Harriman
1968 - It Takes a Thief - Maritsa
1967 - D*ck Tracy - Bonnie Braids
1967 - Lassie - Terry
1967 - The Virginian - Kathy Cooper
1966-1967 - The Big Valley - Laure / Ellen / Sara Jane
1965 - My Brother the Angel - Little Girl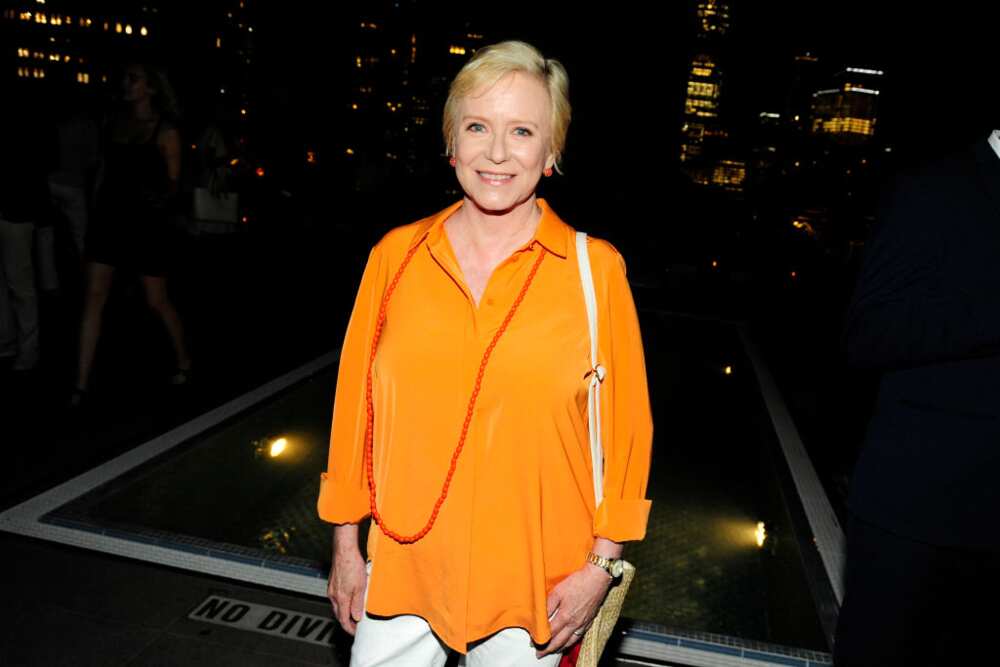 Award nominations
The actress has received two award nominations:
Hoboken International Film Festival (2018) - Best Supporting Actress for her role in Monsoon (2018).
TV Land Awards (2005) - Favorite Singing Siblings for her role in The Brady Bunch (1969). The award nomination was shared with: Barry Williams, Maureen McCormick, Christopher Knight, Mike Lookinland, and Susan Olsen.
Eve Plumb painter - Her career in art
Eve continued acting after The Brady Bunch wrapped up its fifth and final season in 1974, and along the way, she discovered a hidden passion for painting. She told
"I started painting because I needed something to do in between jobs...I just kept at it and asking other artists until I liked it well enough to put it up on the wall."
In between 1998 and 2003, Plumb stayed away from the spotlight for a while, opting instead to pursue a second of her passions: painting.
Eve Plumb paintings, which are focused on "spontaneous still lifes", have been sold in galleries in Cape Cod, Connecticut, Tennessee, Arizona, and "one of the Carolinas."
An overview of the latest of Eve Plumb art shows a mix of fruits catching the light, snapshots of restaurant seats and food condiments on checkered tables, not to mention well-known aspects of New York City life, like the iconic Fishs Eddy bowls.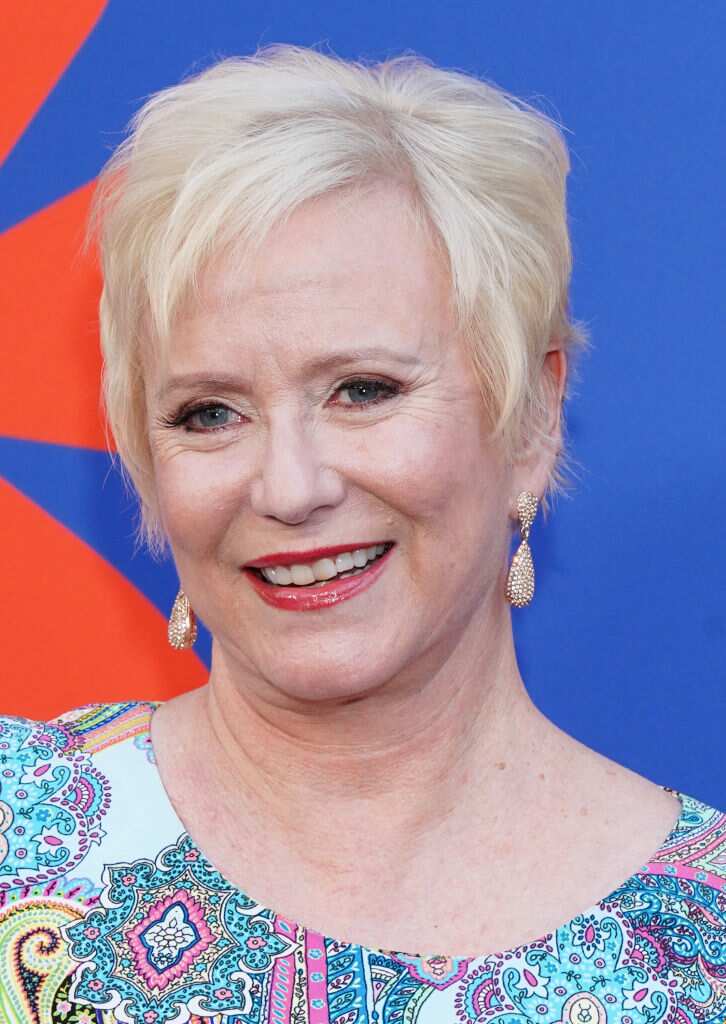 Eve Plumb husband
Is Eve Plumb from the Brady Bunch married? Yes, she is.
The actress married her first husband, Rick N Mansfield, on 22nd July 1979. However, the couple faced troubles in their relationship from the start and got divorced on 12th July 1984.
Eve has been married to her second husband, business consultant Kenneth Pace, since 1995. Eve and Pace lived in Laguna Beach, California, for years. They eventually moved to New York when Eve landed a role in an off-Broadway production of Miss Abigail's Guide to Dating, Mating, and Marriage, and have been living there until now.
Eve Plumb children
Although Eve and Ken Pace have been together for over 25 years, and seem to live in harmony, the couple does not have children.
When asked on the radio show Sway's Universe if it was a career choice not to have any kids, Eve revealed that she never wanted to be a mother. She stated:
"It's just not something that appeals to me, and I know that it is a really hard job, and it's not something that I was willing to take on,"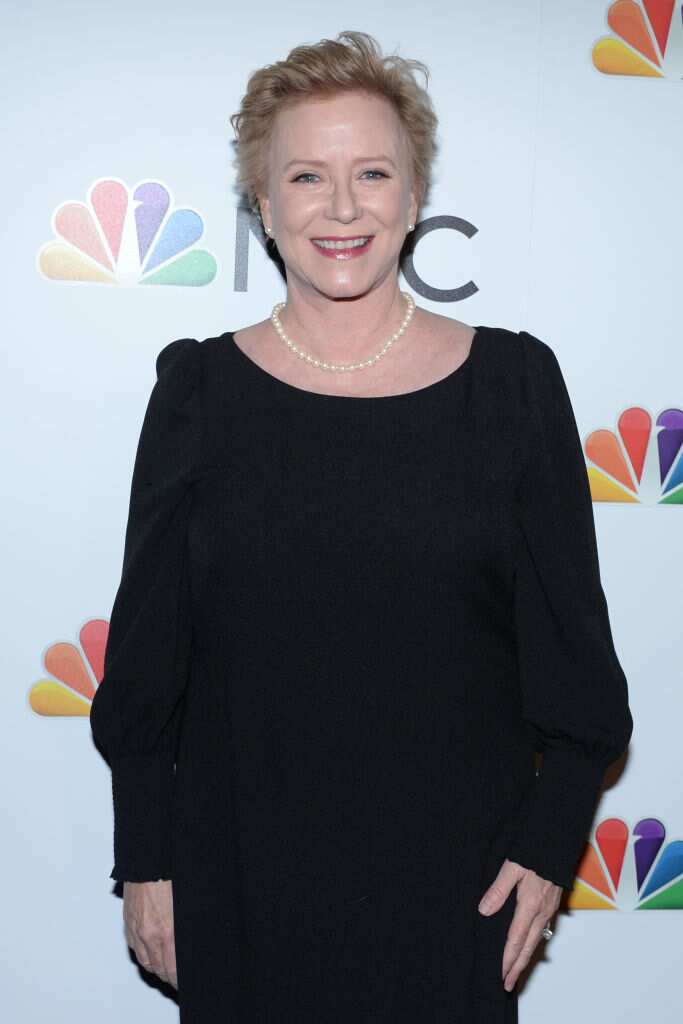 And added:
"People have children because they think they should rather than really want them. So, the people that should have children are the ones that really want them, and there's so much that they will go through with all that in vitro stuff."
She also revealed that if she would have had children, she would have adopted.
"I think adopting is a great idea, especially because there are a lot of older children that need to be adopted...Everybody wants a baby, but there are a lot of older children that need to be adopted, especially out of the foster system."
How much is Eve Plumb worth?
According to Celebrity Net Worth, Eve Plumb net worth is $5 million.
Where is Eve Plumb today?
Eve is currently pursuing her passion for painting, working out of her studio in the New York City apartment she shares with her husband, Ken Pace.
The self-taught artist focuses on still life, capturing objects and moments she comes across in her everyday life and while traveling for acting jobs.
Eve Plumb is one of the greatest actresses of our time. Today, she continues to pursue her passion for painting, proving that she is a multi-talented icon with a lot to offer.
READ ALSO: Holly Anna Ramsay biography: Who is Gordon Ramsay's daughter?
Legit.ng reported about the life of social media star Holly Anna Ramsay. Anna Ramsay is a TV personality and social media star, but she is most famous for being the daughter of legendary British chef Gordon Ramsay.
Gordon Ramsay is a renowned chef and the host of the TV show Hell's Kitchen. Anna Ramsay has been appearing in her father's TV shows since she was four years old.
Source: Legit.ng