Kevin Costner children: what is known about the actor's kids?
The famous actor Kevin Costner is known for his long and fruitful career. However, he is also a devoted family man who is raising a bunch of kids. What is known about Kevin Costner children, and are there any exciting details about each of them?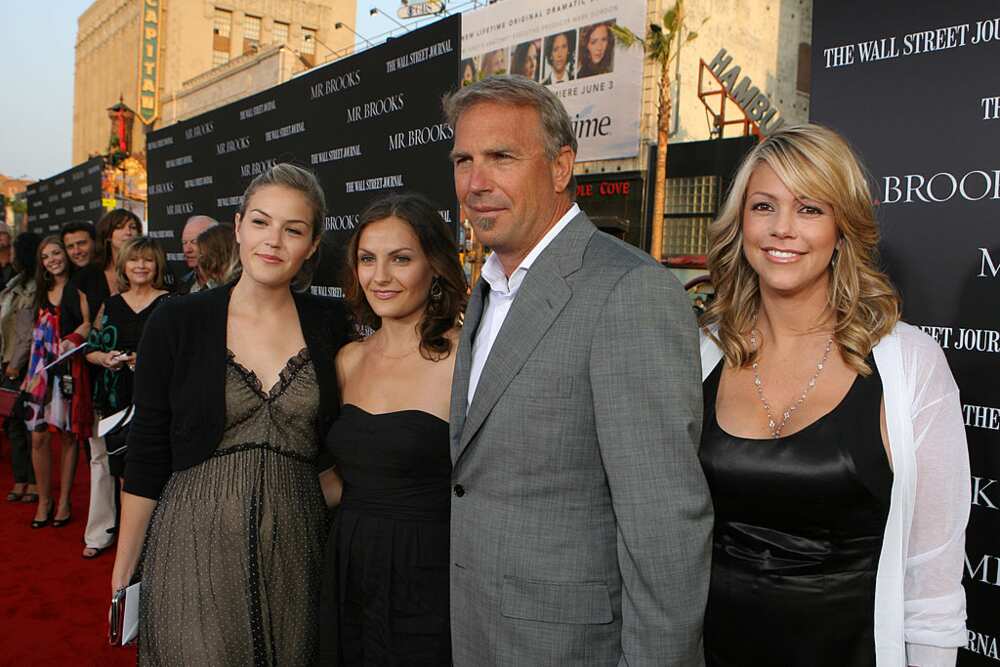 Most of you might know Kevin Costner from movies and TV shows like "Yellowstone," "Dances with Wolves," "The Bodyguard," and "Robin Hood: Prince of Thieves."
However, this man is not only a successful actor. Apart from that, he also has a large family consisting of seven kids, which were born from three relationships. The actor is a caring father to his children and enjoys having a blended family.
He refers to his offsprings as "two sets of children" because his oldest and youngest have a considerable age difference. However, it does not mean that he cares about any of his kids less than others and has enough love both for those who have already grown and those who still need his guidance.
There were even conversations between Kevin and the older children about any jealousy that they may feel towards the younger ones. The actor told them that they might have a completely different experience, and eventually, it led to everyone embracing and supporting each other.
Here, you can have a look at every child of a famous movie star. Kevin Costner kids all take after their father, yet they are still different, and each one of them has their own path to carve.
Kevin Costner children
Check out the lovely family of the famous celebrity and get to know them better.
Annie Costner
The eldest daughter of the actor, who he welcomed in April 1984 together with his first wife Cindy, is called Annie.
She has followed the path of her father in the industry, although she has chosen a different occupation for herself than acting. Today, she is a successful film director in Hollywood.
Annie has produced multiple films and co-founded the Sound Off Films company, the main focus of which is documentaries and non-fiction storytelling.
Lily Costner
Lily is the second eldest daughter of the celebrity and his first wife, Cindy. She was born in August 1986.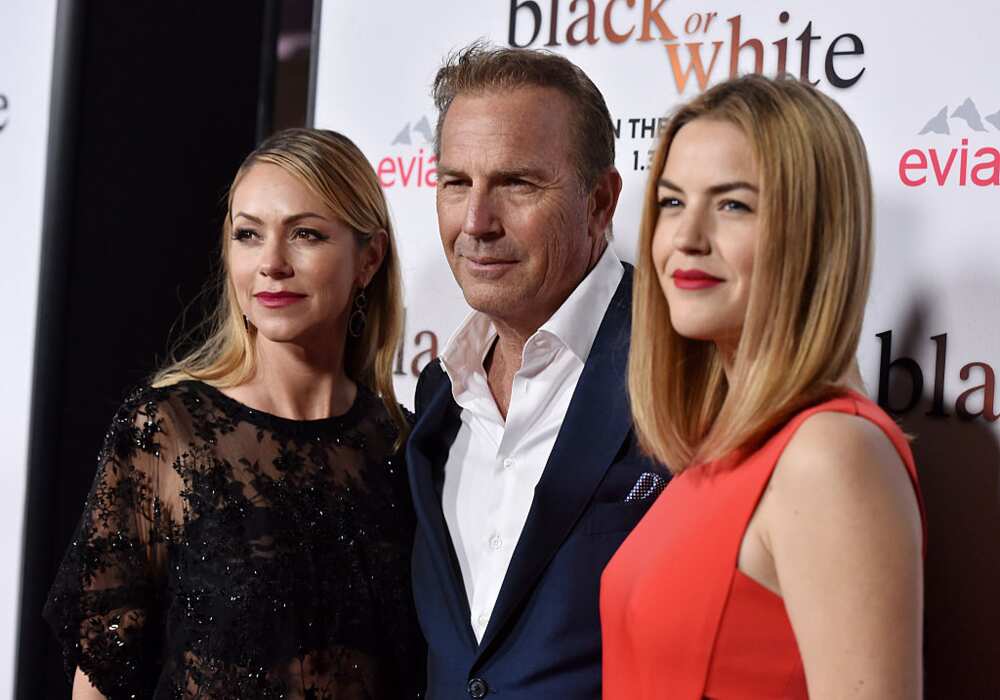 This young woman is the first one of the movie star's children who also decided to become an actress. Throughout the years, she has portrayed some memorable roles.
For instance, Lily has appeared in such films as "The Baby-Sitters Club" and "The Postman."
Joe Costner
Joe is the eldest Kevin Costner son. Cindy is his mother, and he is the last child of the couple before they got divorced.
He was born in January 1988 and has also decided to become an actor like his father. Along with his sister Lily, he made an appearance in "The Postman" and has also starred in "Tin Cup."
Although he proceeded to appear in some productions, he is mostly known for his early roles.
Liam Costner
This young man joined the celebrity's large family in November 1996. His mother is Bridget Rooney, who his father was dating at the time.
It was alleged that he only got acknowledged by Kevin after Bridget insisted on him getting a paternity test. However, he later set up a trust fund for his son and would occasionally visit him.
Liam did not become a part of the acting industry, and he prefers to lead a rather private way of life. For instance, he enjoys going on skiing trips with his friends.
Cayden, Hayes and Grace Avery Costner
The three are still young children, so there is not much known about them, as they normally stay away from the limelight. They are Kevin's children with his current wife, Christine Baumgartner, who he married in 2004.
Cayden is the oldest one of his kids with Christine, as he came along in May 2007. Then, his brother Hayes followed in February 2009, and their sister Grace was born in June 2010.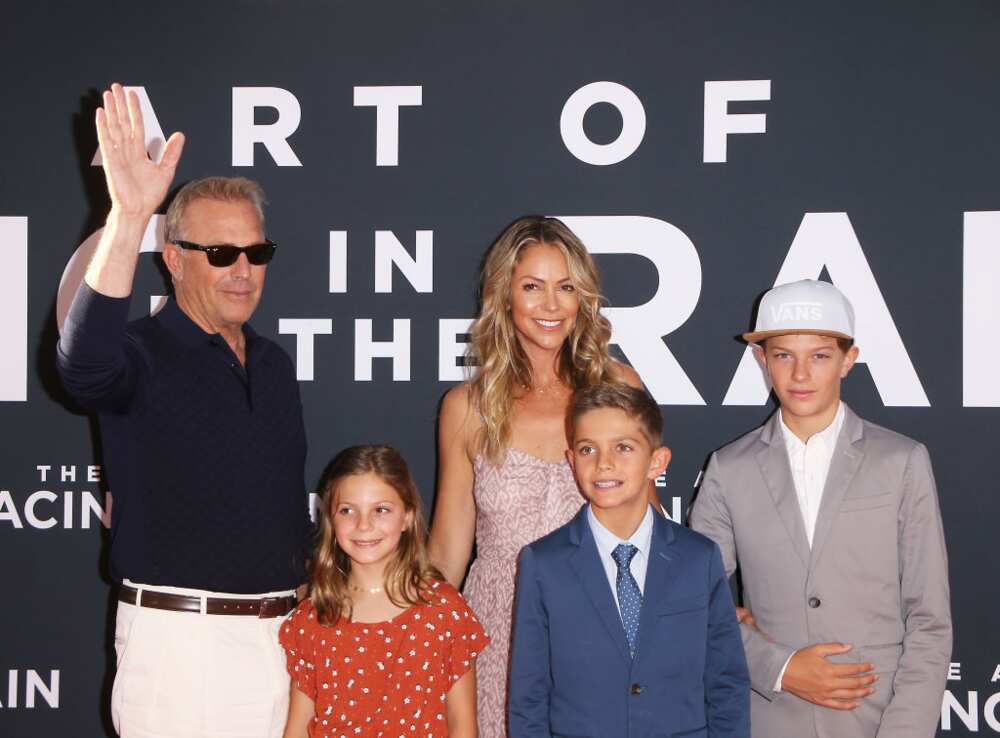 Their father often talks about them in the interviews and states how much he cares about them. He says that Grace is a really humorous girl and often keeps him in check.
The happy dad has a few hilarious stories to tell about Grace. For instance, once she said he had a big belly when she saw one of his movies on the screen, and he tried to explain to her that it was done for character development.
Kevin Costner children are all different, and there is something exciting to know about each one of them. Some of them follow their dad's path, and some do not, but there is no doubt they are all aiming for success.
READ ALSO: Kobe Bryant kids: who are the late basketball legend's children?
Legit.ng recently reported about the kids of the late basketball legend, Kobe Bryant, who passed away in 2020. After a tragic car incident where he died together with one of his daughters, he left three other children behind.
Who are the legendary basketball player's kids, and how are they doing today? Check out all the up-to-date information about his daughters.
Source: Legit.ng