Brad Pitt children: What is known about the Jolie-Pitt kids?
Brad Pitt and Angelina Jolie were one of the most famous celebrity couples for a while until they broke up in 2016. They had six children together, and each of them is now on the brink of choosing their own path in life. Learn more about all the Angelina Jolie and Brad Pitt children, and discover some fascinating facts about them.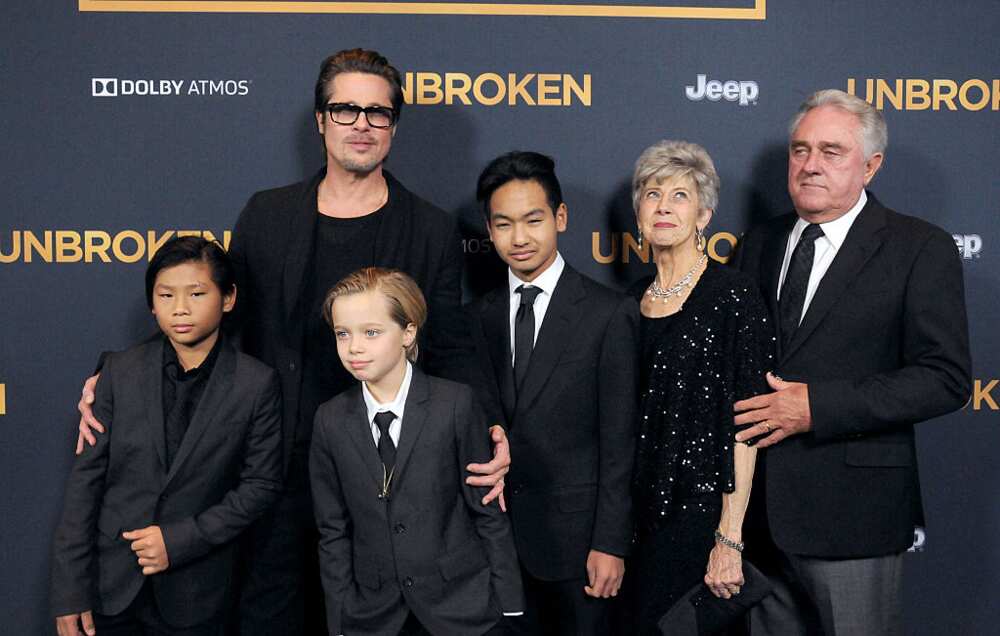 Although Brad and Angelina are no longer a couple, they are still caring and loving parents to their six kids.
How many biological kids does Brad Pitt have?
The star couple has three adopted and three biological children, and each of them have interests of their own.
Angelina Jolie and Brad Pitt children: What is known about them?
Although the famous couple's kids are not very public people and do not often give updates on their life, there is still some information about them that is known to their fans. Scroll down to read everything about Brad Pitt and Angelina Jolie children who are all grown now.
1. Maddox Chivan Jolie-Pitt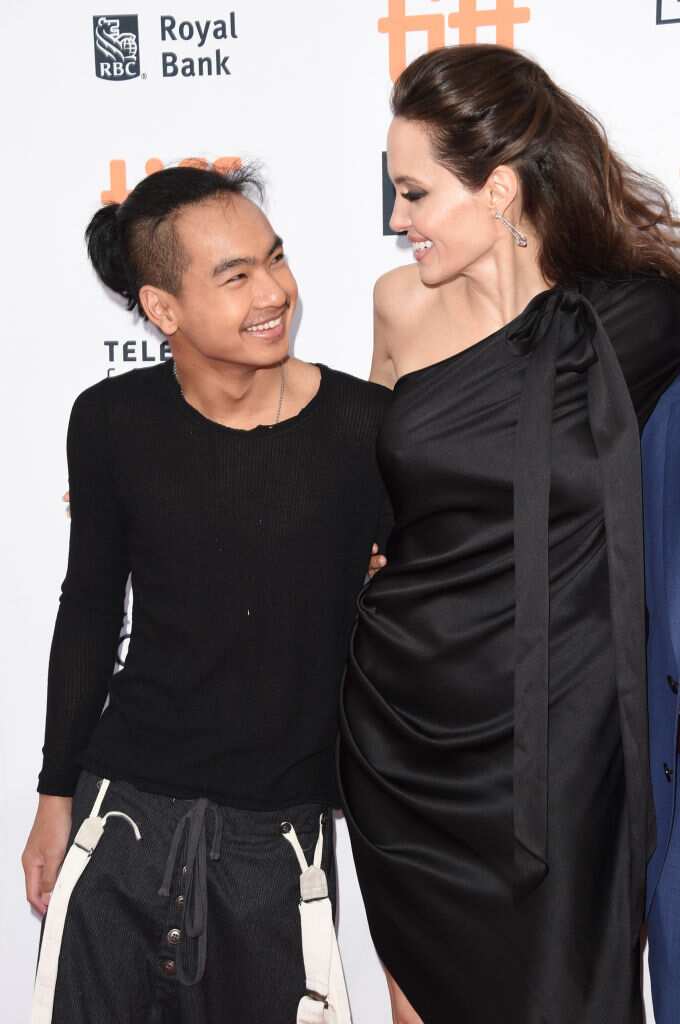 The Cambodian boy Maddox, who Angelina met in an orphanage in Battambang, was the first child she adopted, in 2002. She became his mother when he was only 7 months old, and when she got into a relationship with Brad, Brad also adopted Maddox.
Today, Maddox is 19 years old, and he is a student at Yonsei University in South Korea. His mother went to drop him off at the university, and it made her very emotional, knowing that her little boy is all grown.
2. Pax Thien Jolie-Pitt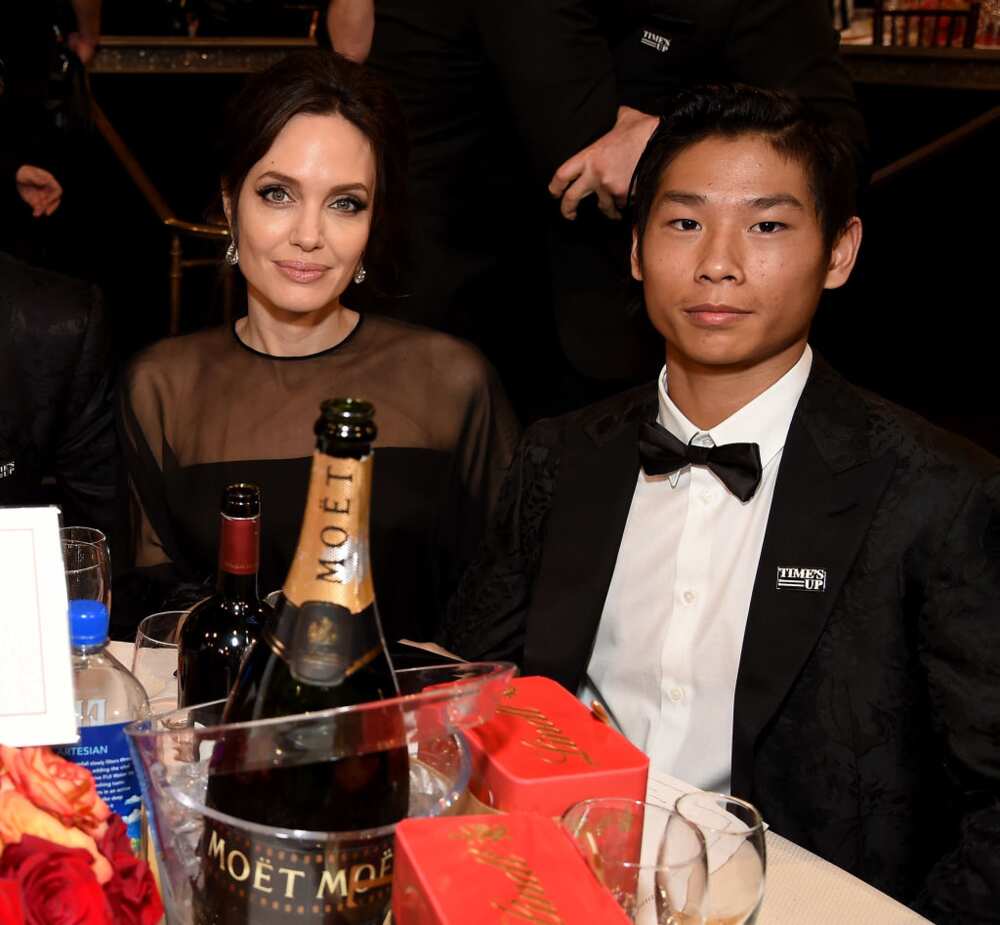 Angelina's Vietnamese son is her second oldest child, though she adopted him after Maddox and Zahara. Angelina first met Pax in an orphanage in Ho Chi Minh City.
Pax is a hardworking young man who is already carving his own path as a photographer and an actor. Among his works is a minor role in "Maleficent", where his mother played the main part.
3. Zahara Marley Jolie-Pitt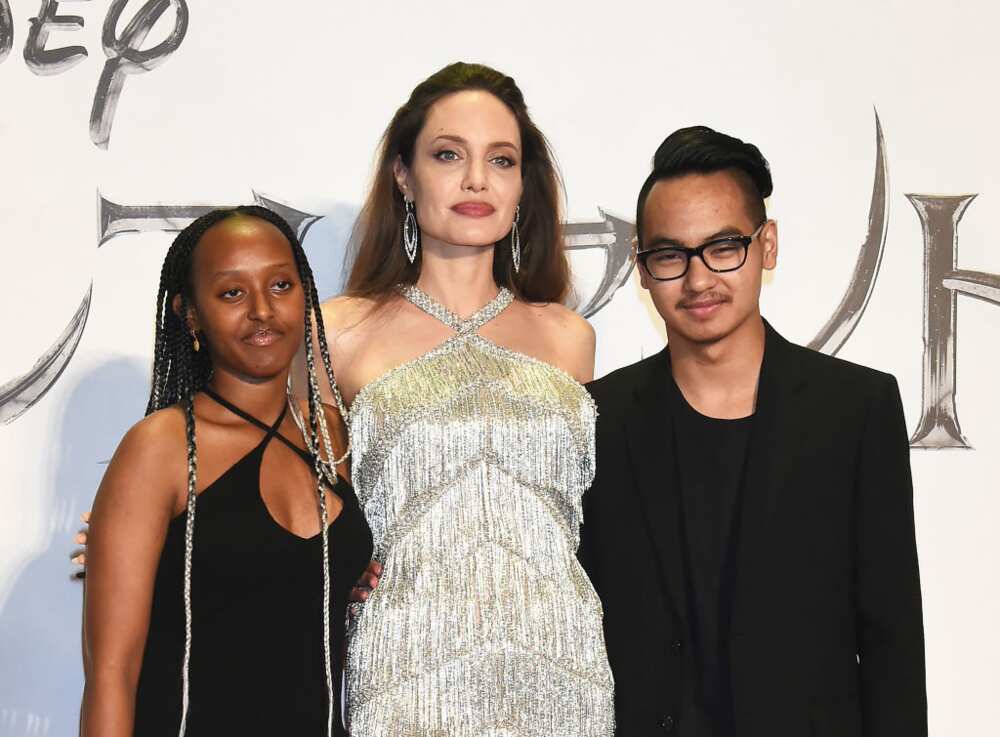 Angelina adopted the Ethiopian girl from an orphanage in Addis Ababa in 2005, when she was only 6 months old. A year later, Brad officially became her father.
Today, Zahara Marley, whose middle name is after Bob Marley, is 15 years old. She has been following her mother's steps as an aspiring actress, and another one of her dreams is to become a supermodel.
4. Shiloh Jolie-Pitt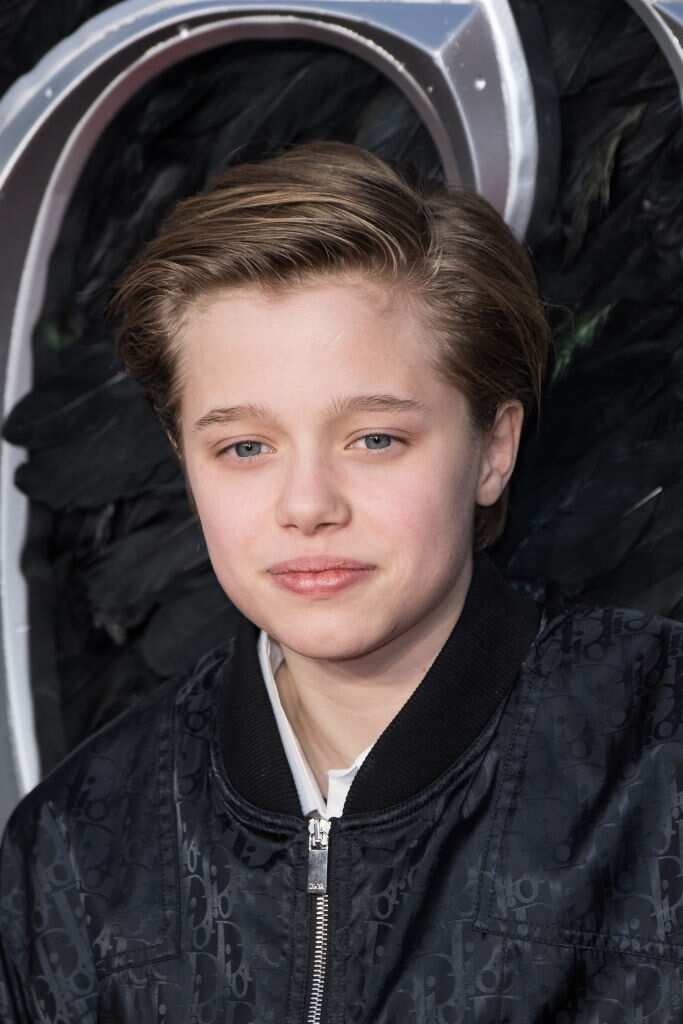 The first biological daughter of the renowned couple is Brad Pitt daughter Shiloh Jolie Pitt, who was born in 2006. The actress gave birth to her in Swakopmund, Namibia, although Shiloh's nationality is American.
Shiloh Pitt is known for her androgynous appearance and for wearing tomboy clothes, even when she is on the red carpet with her parents and siblings. Fans often speculate whether she is transgender, or if she just likes the boyish style.
Regardless, Shiloh Jolie Pitt now is all grown and ready to start her own journey outside of the influence of her famous parents.
5. Knox Leon Jolie-Pitt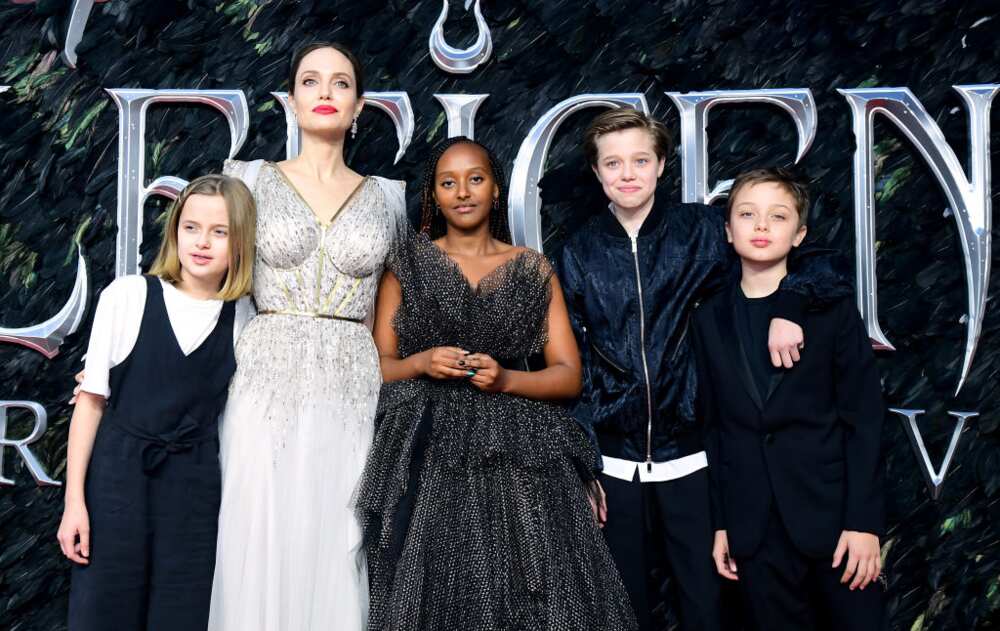 Knox Jolie-Pitt, the couple's biological son, was born in July 2008 together with his twin sister Vivienne. Their mother Angelina gave birth to them in Nice, France.
This celebrity kid has some acting work in his portfolio, despite his young age. Particularly, one of his well-known roles was voicing Ku Ku in "Kung Fu Panda 3".
Knox Jolie-Pitt is named after both Angelina and Brad's respective great-grandfathers – Hal Knox and Leon. He is one minute older than his twin sister.
6. Vivienne Marcheline Jolie-Pitt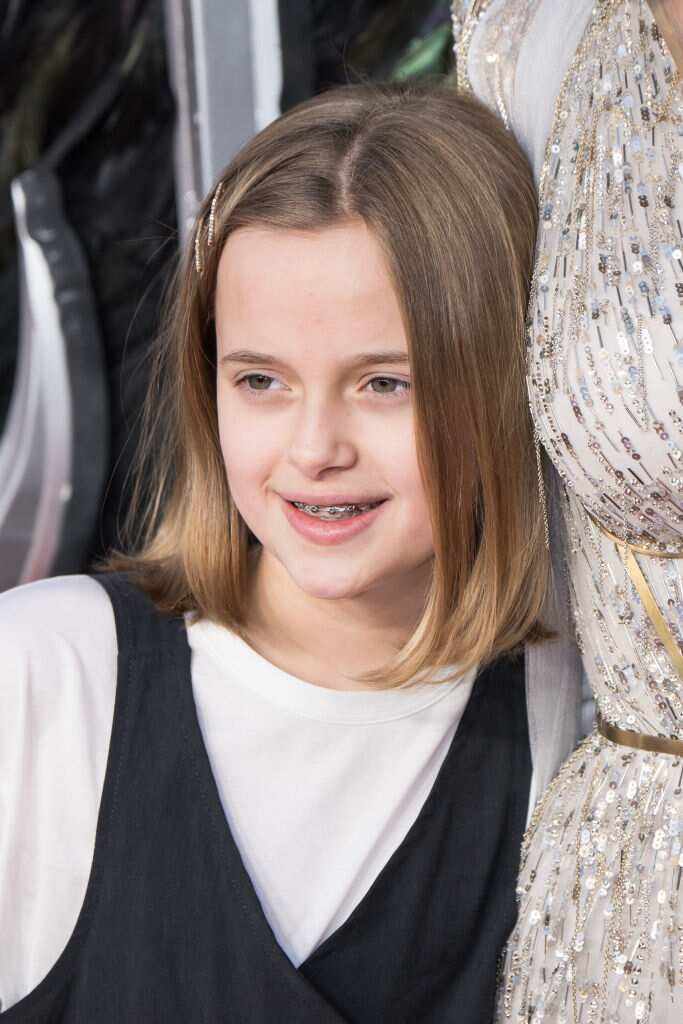 Vivienne Jolie Pitt is the youngest of the brood, and the baby of the family. Like her twin brother Knox, she was born in July 2008 in Nice, France.
The young Vivienne seems to be following the steps of her parents and is pursuing acting. For instance, she played young Aurora in "Maleficent" alongside her mother.
This little girl's middle name is a tribute to her grandmother Marcheline Bertrand, who is Angelina's mother. Since Vivienne and Knox's birthplace is France, it means that all of the Angelina Jolie and Brad Pitt kids were not born in the United States, but raised there.
Hopefully, this article helped you learn more exciting and fascinating facts about Angelina Jolie and Brad Pitt children. Their famous parents have definitely raised them well.
READ ALSO: Kimber Eastwood biography: Who is Clint Eastwood's daughter?
The legendary actor Clint Eastwood has eight children, who all have unique personalities and eventful lives. Legit.ng recently reported about one of his daughters, Kimber, and her exciting biography.
What does Kimber Eastwood do for a living, and what is she famous for? Discover many incredible facts about this hardworking woman who has a lot of accomplishments of her own.
Source: Legit.ng