AGT Champions 2020 overview: contestants, judges, finalists, winner
America's Got Talent: The Champions (often abbreviated as AGT Champions) is a televised American talent show competition created by Simon Cowell. AGT Champions 2020 involved various participants worldwide, including winners, finalists, live round participants, and other notable entries. They competed against each other to secure a place in a grand final, in which the America's Got Talent Champions winner received a cash prize and the title of America's chosen "World Champion."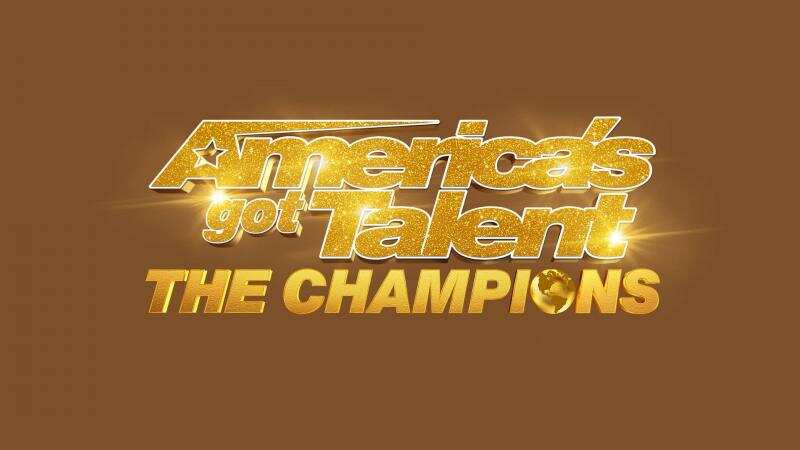 Americas Got Talent The Champions was hosted by Terry Crews, joined by a panel of judges. The panel consisted of Simon Cowell, Heidi Klum, Howie Mandel, and Alesha Dixon.
The finals were held on February 17th, 2020, and AGT The Champions 2020 winner was announced. Take a look at who won AGT Champions 2020.
AGT Champions 2020 contestants
Are you interested to know who won AGT champions 2020? Then take a look at the top ten America's Got Talent The Champions contestants who competed against each other before the winner was announced.
10. Angelina Jordan
Age: 14
Genre: Singing
Act: Singer
Hometown: Oslo, Norway
Angelina Jordan is a young Norwegian singer whose passion for music began at a young age. She first saw Whitney Houston on YouTube performing I Will Always Love You and that was her first major musical influences.
Her lack of shoes during her performances on stage has always raised eyebrows. When she was six years old, Angelina met a homeless girl who had no shoes of her own. They spoke for a long time, after which Angelina gave that girl her shoes and vowed never to appear on stage with shoes again until all the world's children had them.
Angelina made it to the top ten finalists. She moved the audience with her performance of Someone You Loved in conjunction with violinist Tyler Butler-Figueroa and sand artist Kseniya Simonova.
9. Alexa Lauenburger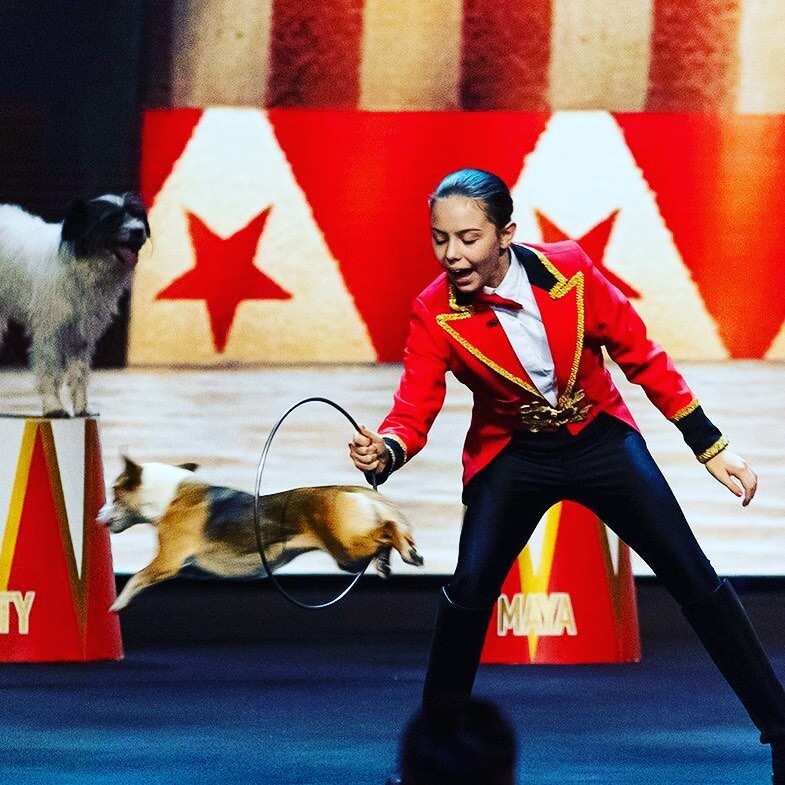 Age: 12
Act: Dog training
Hometown: Germany
Alexa Lauenburger is a 12-year-old dog trainer from Germany. She stunned the judges with her fantastic performance throughout the other seasons.
Alexa set a new record for the most dogs in a conga line with her dogs: Emma, Jennifer, Katy, Maya, Nala, Sabrina, Sally, and Speckion on December 8th 2019.
8. Boogie Storm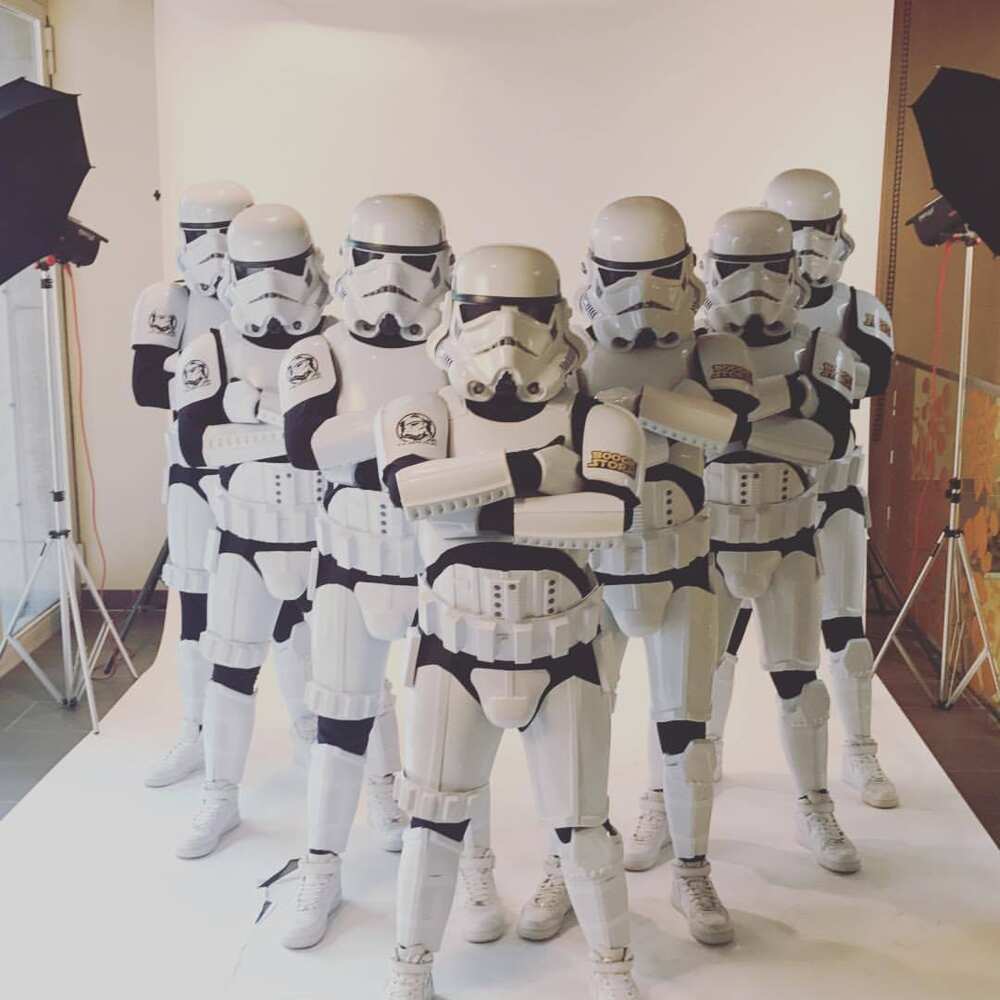 Age: 20-30
Genre: Dancing
Act: Dancers
Boogie Storm is a dance troupe who is very popular for dressing as Stormtroopers during all of their performances. It was later revealed by the Metro that Lee Seddon, a firefighter, formed the group.
During their AGT final performance, they wowed the audience by dancing to a pop song mix. Despite Howie pressing the x button, they still amazed everyone with their performance.
7. Hans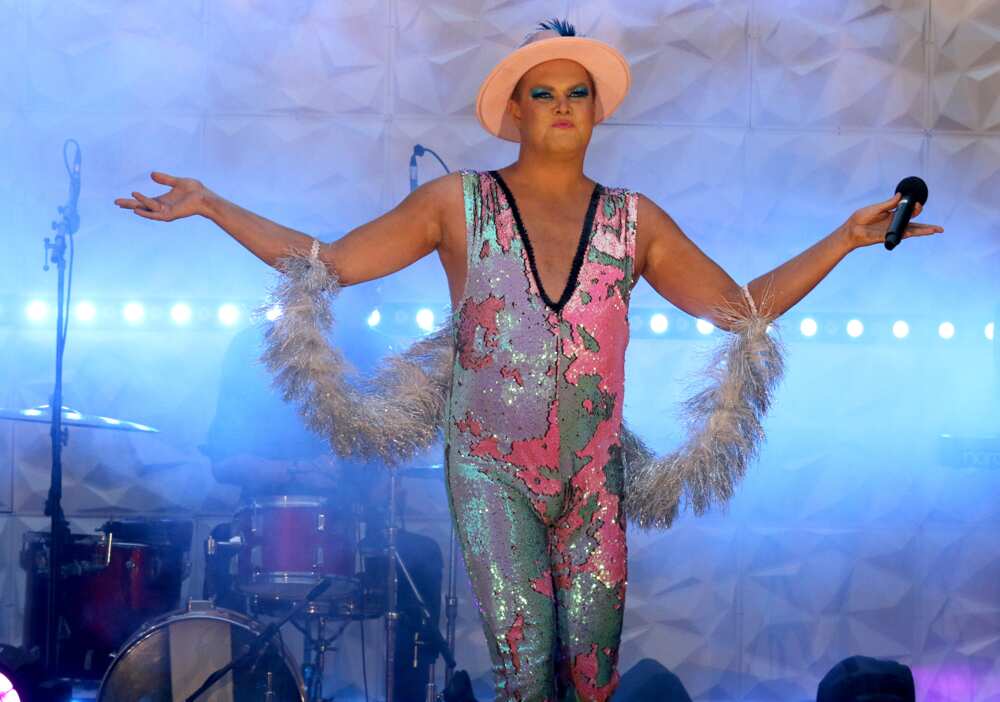 Age: 36 years
Act: Singer/Dancer/Accordionist/Pianist
Hometown: Germany
Real name: Matt Gilbertson
Hans is a singer, dancer, and accordionist. Hans has been thrilling audiences worldwide with his fabulous brand of critically acclaimed cabaret for over a decade, performing for everyone from Prime Ministers to Princesses.
Hans' side-splitting shows have taken him all around Australia, across Europe, and the UK. He is a hilarious singer with a beautiful, attractive voice. Hans was among the top finalists in the AGT Champions 2020.
His performance of Let's Get Loud by Jenifer Lopez got everyone on their toes dancing to the fantastic song. Even though Simon pressed the x button, that did not stop him from going on with his incredible performance. He is one of those singers who enjoys what they do and who is always putting a smile on everyone's face.
6. The Silhouettes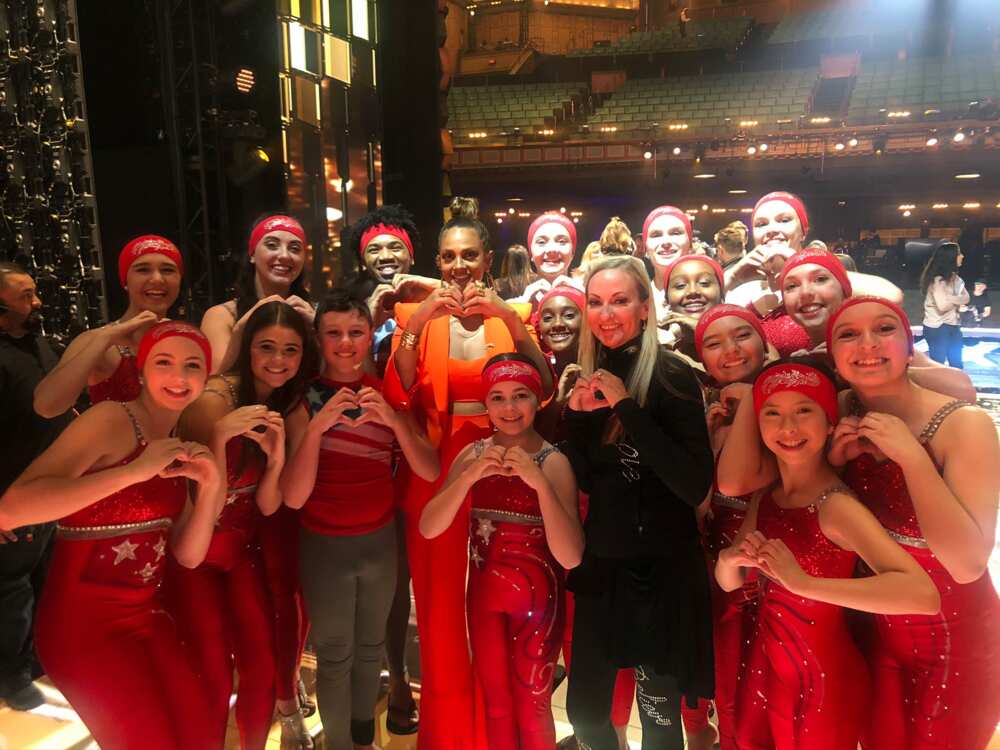 Age: 9-26
Gender: Mixed
Act: Shadow play dance group
The Silhouettes, created, directed, and owned by Lynne Waggoner-Patton, was first formed in March 2009. The group is made up of young dancers from different places.
Having got a golden buzzer from Alicia during their first performance, they managed to push through to the finals in America's Got Talent Champions 2020.
Their final performance was a very emotional one that could make someone cry. It symbolized the importance of helping those who are homeless in our community.
5. Sandou Trio Russian Bar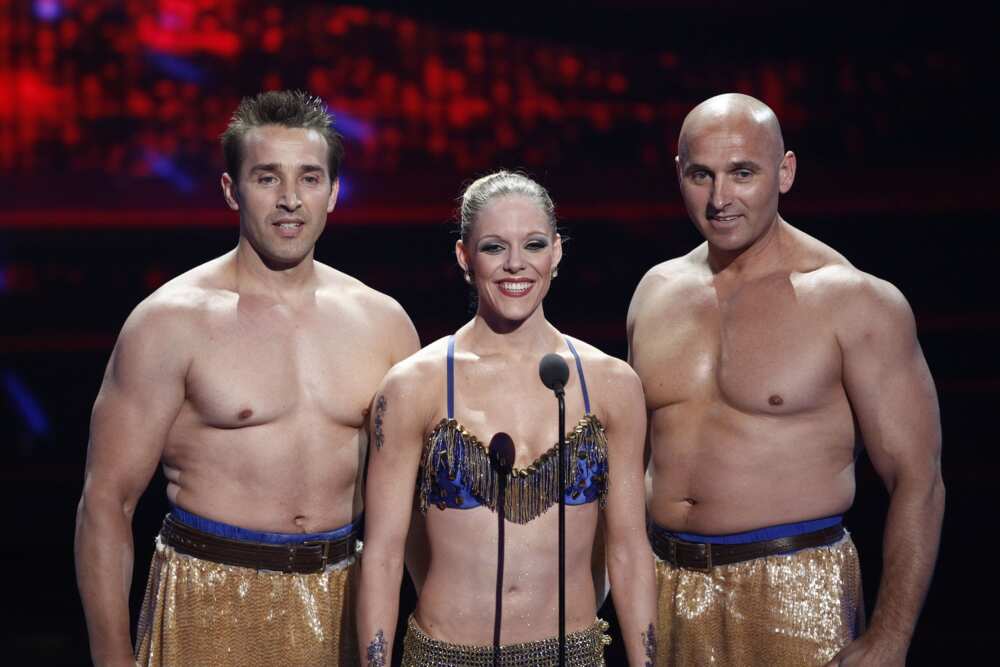 Age: 25-43; 33-51
Act: Russian Bar/Singing Act
Cassie Sandou was born in Price, Utah, to John and Shelly Craig. She met her husband Konstantin (originally from Moldova) while performing in San Antonio, Texas. Along with Konstantin's brother Sergei, they put together a Russian bar act.
Despite being a mum, Cassie symbolizes how vital her career is to her and how devoted she is. Sandou Trio Russian Bar performs most of its performances while blindfolded.
During the AGT finals, Sandou Trio participated in a mash-up act with Duo Transcend, Boogie Storm, and Marcelito Pomoy., introduced by Hans. Everything the trio does can super go wrong, but they are just amazing because they never fail. They finished in fifth place.
4. Marcelito Pomoy
Age: 36 years
Genre: Singing
Act: Singer
Hometown: Philippines
Marcelito Pomoy has the unique ability to sing in both his falsetto voice and his lower register, creating a truly memorable experience when he performs. Because of this, he is able to perform popular male-female duets without a partner.
Not only does he sing both high and low parts, but he switches back and forth between them seamlessly. The AGT judges praised Marcelito every time he took the stage to perform.
In his final performance, he sang Celine Dion and Peabo Bryson's Beauty and the Beast, performing both the male and female parts. Even though he didn't come out as the winner, his performance was excellent, and he will be remembered in years to come.
3. Tyler Butler-Figueroa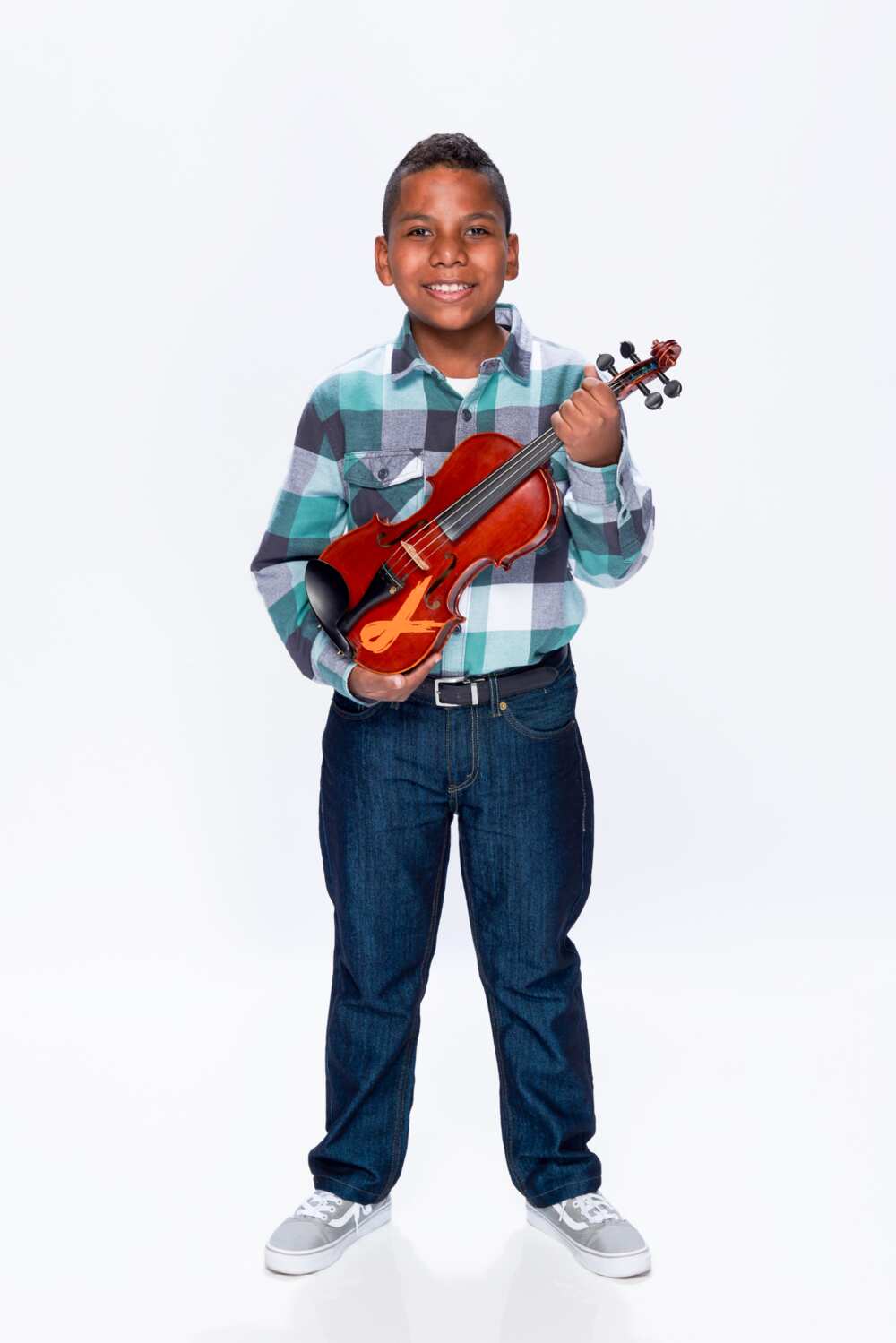 Age: 12 years
Act: Violinist
Hometown: Raleigh, North Carolina
Tyler Butler-Figueroa is from Raleigh, North Carolina. He was diagnosed with leukemia at four years old but has now been in remission from chemotherapy for four years.
He started playing the violin at the age of 7, and it became his favorite instrument. He has performed in the streets of downtown Raleigh. His first performance on AGT was so moving. He played the song What Doesn't Kill You and got everyone up on their feet clapping.
He was given a Golden Buzzer by Simon Cowell and made it through to the finals. He finished in third place.
2. Duo Transcend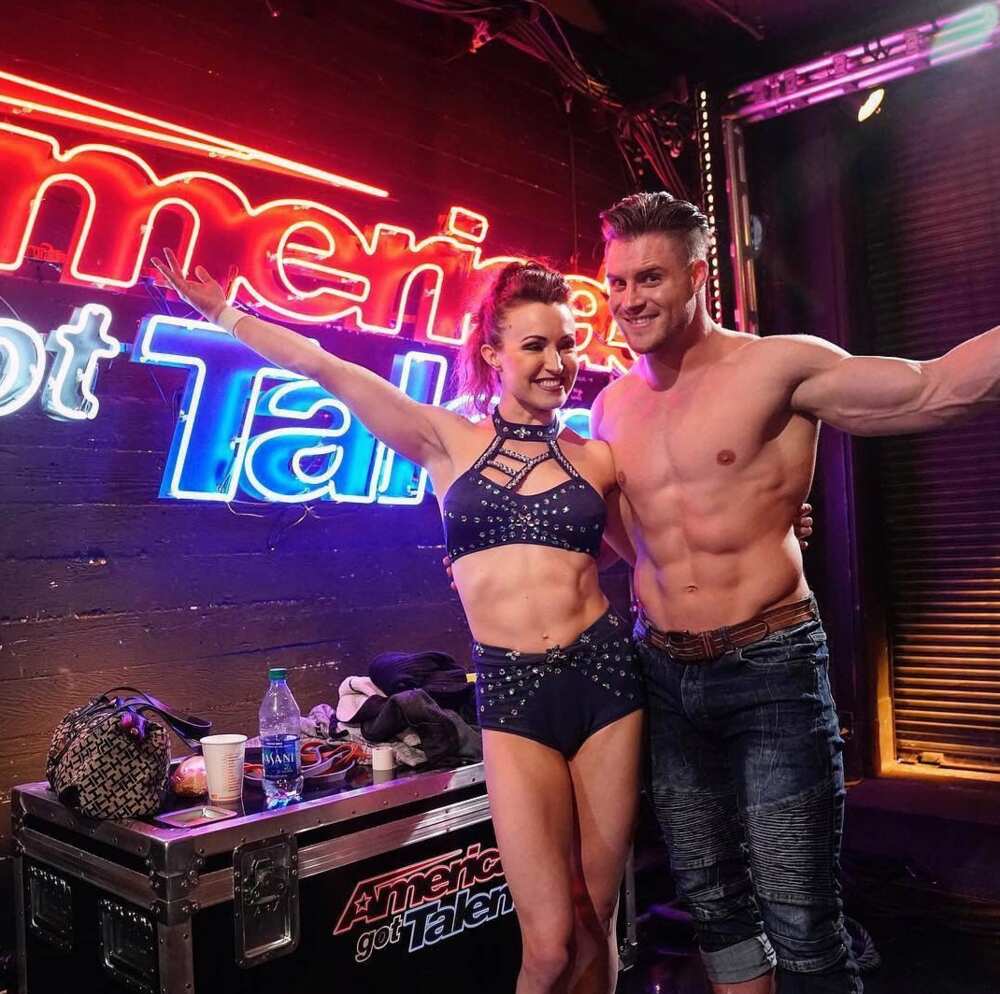 Age: 32, 39
Act: Trapeze Duo
Gender: Mixed
Duo Transcend's Mary Wolfe-Nielsen and Tyce Nielsen are married performers from Salt Lake City, Utah, who specialize in duo trapeze, aerial silk, tramp wall, diving, and acting.
They have been married for six years and met while performing as high divers in a show. They have a two-year-old son named Jaxx. During the semifinal, they performed The Greatest Showman and left the audience and judges surprised.
During the finals, they were both blindfolded and did an outstanding performance despite the risks. They finished in second place in AGT Champions.
1. V.Unbeatable - AGT Champions winner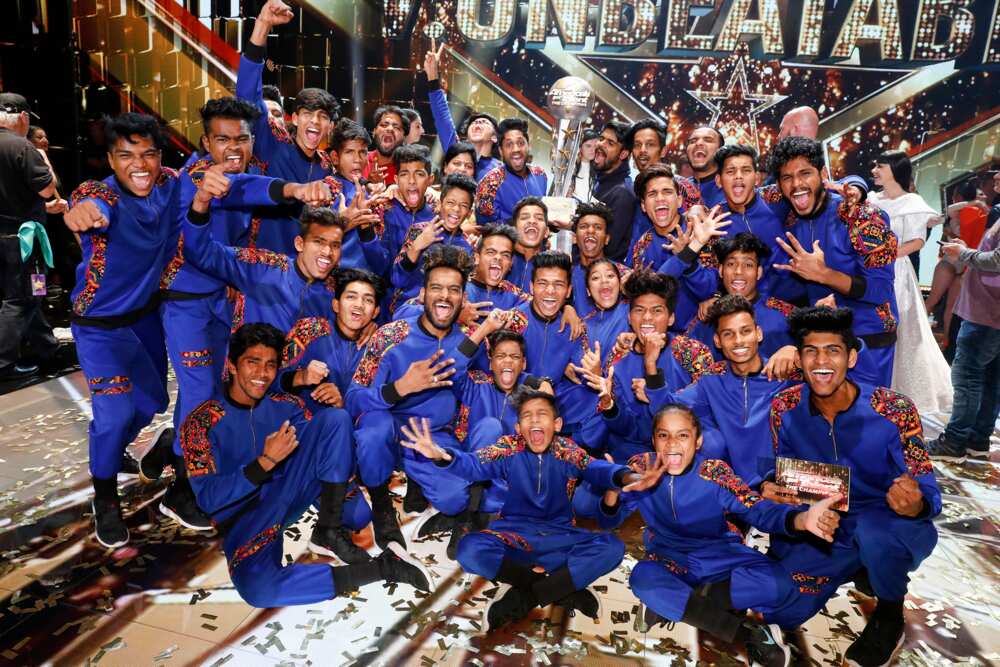 Age: 12-27
Gender: Mixed
Act: Acrobatic dance group
Hometown: India
V.Unbeatable is an acrobatic dance group formed in 2012, and was initially named Unbeatable. Founded by Vikas and Om Prakash, the group was doing well until, two years later, Vikas got injured during rehearsal and passed away.
The group renamed itself V.Unbeatable (for Vikas Unbeatable) in his honor and continued to pursue Vikas's original dreams for the group.
During their preliminary AGT Champions performance, they got a golden buzzer from Howie Mandel, sending them directly to the finals.
When Terry announced the AGT Champions results, V.Unbeatable emerged as the AGT Champions 2020 winner. It was such a dream come true for the young talented acrobats.
AGT Champions 2020 was such a great show that amazed many people. We are looking forward to great talents come next year.
READ ALSO: AGT
Legit.ng recently reported about the 15th season of America's Got Talent that ended on the 23rd of September.
After months of stiff competition, America finally chose a winner. Find out everything you need to know about the ten final AGT contestants and who won the $1 million grand prize.
Source: Legit.ng