Edith Mack Hirsch bio: Life and death of Desi Arnaz's wife
Edith Mack Hirsch was an American humanitarian and the wife of the late Desiderio Alberto Arnaz y de Acha III, a famous Cuban-American musician, actor, and television producer. He was also the founder of the successful Latin music band, the Desi Arnaz Orchestra.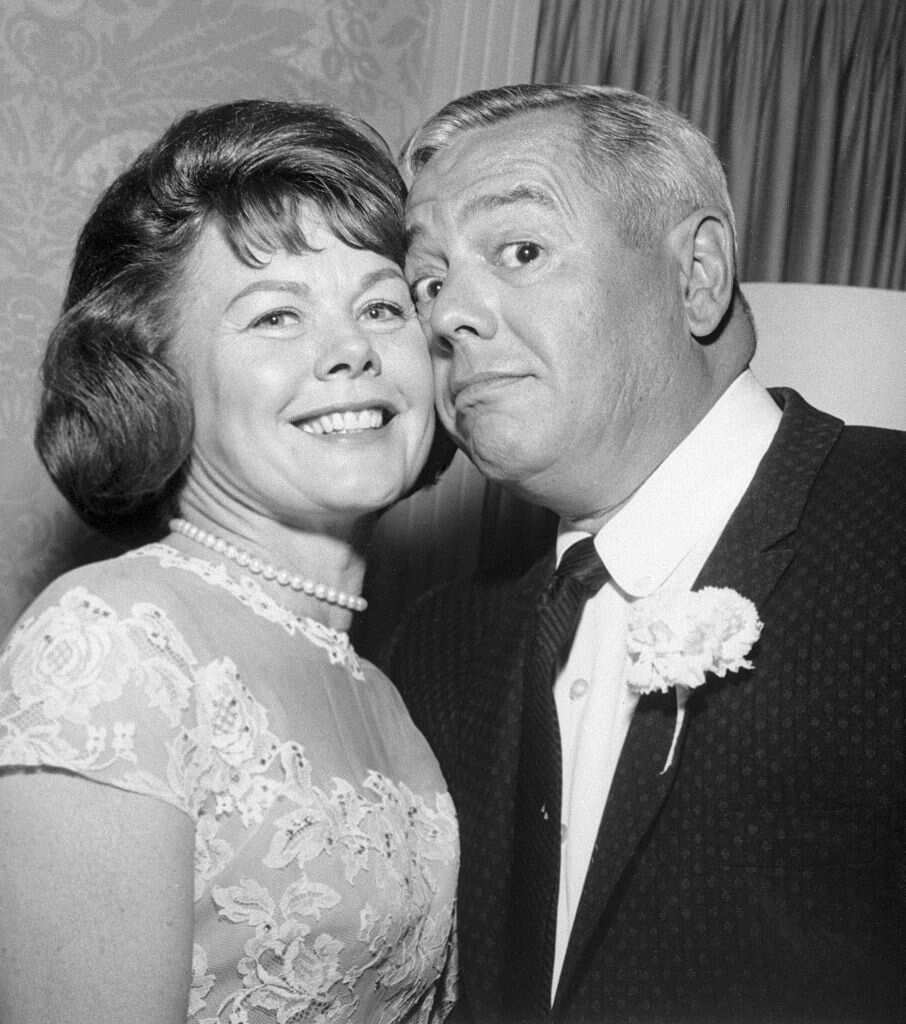 There are numerous ways to attain fame. One of them is doing something that sets you apart, such as becoming a successful business person. Getting married to a famous person is a path known to lead people to fame as well. The latter worked out perfectly for Edith.
Edith Mack Hirsch profile summary
Full name: Edith Mack McSkimming
Date of birth: 15th April 1917
Place of birth: Illinois, USA
Date of death: 25th March 1985
Age at death: 67 years
Nationality: American
Profession: Humanitarian, celebrity wife
Edith Mack Hirsch biography
Edith was born on 15th April 1917 as Edith Mack McSkimming in Illinois, United States of America. To date, there is no publicly known information regarding her parents, siblings, childhood, or upbringing.
Since her early days, Mack was always passionate about discovering and traveling to different places. She also took great delight in helping other people to the best of her abilities.
Edith attended a local high school in Illinois, USA. This made it easier for her to study because her daily journey from home to school was not hectic. However, it is not mentioned whether she attended college after her high school studies.
Edith Mack Hirsch relationship history
Edith Mack Hirsch had been married twice and divorced once before her death. Here is the outline of her relationships, marriages, and divorce.
Marriage to Clement L. Hirsch
Edith was first married to Clement L. Hirsch, an American born on 26th April 1914 in St. Louis Missouri. The date they got married or how long they stayed together before separating is not known to the public.
Clement L. Hirsch died on 15th March, in Newport Beach, Orange, California at the age of 85.
The Desi Arnaz Edith Mack Hirsch marriage
During his time, Desi Arnaz was one of the biggest names in the entertainment industry. This made it easy for women to fall for him, but only two of them had what it took to be his wife.
He was first married to Lucille Ball and later to Edith. Desi Arnaz and Edith Mack Hirsch met three years after Arnaz's divorce. The duo dated for six months before exchanging their vows.
Desi Arnaz and Edith Mack Hirsch got married in a ceremony that occurred on 2nd March 1963.
Rise to fame
Edith's name is highly recognized by many Hollywood fans. The recognition is solely for one reason, being married to renowned Hollywood actor Desi Arnaz.
Desi is one of the most popular actors whose fame and legacy have remained long after his death. He delivered some of the most popular films and TV shows. Some of them are, The Navy Comes Through, I Love Lucy, Four Jacks and a Jill, and Long Trailer.
After Mack got hitched to Arnaz, her fame spiked and lots of people began to know about her. Although she recognized herself as Arnaz's wife, the perspective was different from other women. She stood as the woman who bagged one of the most handsome and super talented actors of their era.
Children
The union between Edith Mack Hirsch and Desi Arnaz did not bear any offspring from the time they got married until their passing away. However, she was the stepmother to two children, Lucie and Desi from Arnaz's first marriage with Lucille Ball.
How did Edith Mack Hirsch die?
Edith Mack Hirsch death happened on 25th March 1985 in Del Mar, California.
Edith Mack Hirsch cause of death was deteriorating health condition that was caused by cancer.
Almost a year after Edith losing her battle to cancer, Arnaz was diagnosed with lung cancer. He passed away on 2nd December 1986. The type of cancer which Edith succumbed to hasn't been disclosed to date.
Edith Mack Hirsch may not be your typical household name, especially for the 21st generation. However, people from the 60s know her as the wife of one of the most popular actors of all time. Even though she is no longer with us, she left behind so many memories to always remember her with.
READ ALSO: Megan Thee Stallion bio: Age, height, net worth, boyfriend
Legit.ng reported about the life of Megan Thee Stallion. The rising star is the daughter of the famous rapper - Holly Thomas.
Following the footsteps of her celebrity mom, she began working on her dream when she was only 16 years old. As of today, she boasts a diverse collection of singles you should listen to.
Source: Legit.ng