50+ encouraging happy thoughts to get you through the dark times
Everyone struggles with sadness, and in these dark times, it is important to lift yourself up and be your own main supporter. There are a lot of happy thoughts that you can train yourself to think instead of negative and self-destructive ones. Check out some of them and get inspired to make yourself happy.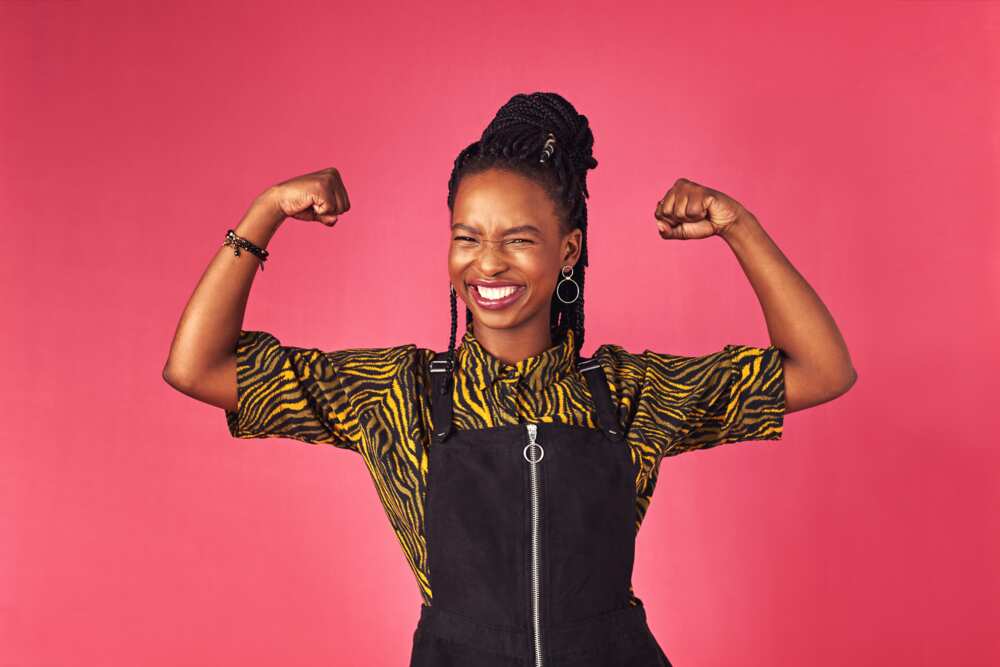 Life can be hard, and we face a new challenge every day. Sometimes, we do not even expect to get confronted with a problem that could easily damage our mental health.
Depression always hits out of nowhere and gives us a lot of fears and insecurities. It is a difficult condition to deal with, and not everyone finds enough strength within themselves to stand up to it.
Dwelling on negative thinking will only pose a threat to your well-being even further. You can train your brain to think happy thoughts, and it will not be instant, but soon your outlook on the world will change.
Check out these happy thoughts and tips on how to remain positive in every situation. You will also find some lovely quotes that will spark joy in your heart and make you happier.
Happiness thoughts
What are some happy thoughts? Here, you will find examples of positive things that you can train your mind to produce.
Many of them will help you to cope with your issues and fears. If you get used to repeating them, you might find yourself on the wave of positivity pretty soon.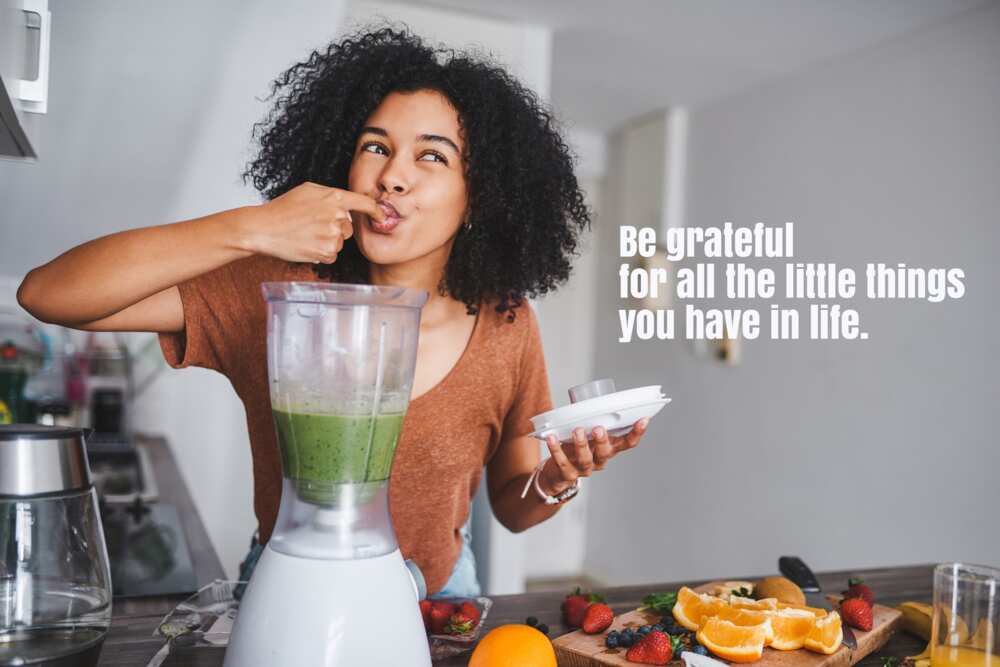 Problems are temporary.
Good things are waiting for you.
You are loved.
You are capable and intelligent.
Everything happens for a reason.
Everything that happens leads to something bigger.
Every experience is given to you for self-growth and development.
When one door closes, another one opens.
The only person you should compare yourself with is you.
Forgive yourself for past mistakes and experiences.
Take responsibility for your actions.
Connect with other people and build strong friendships.
Be grateful for all the little things you have in life.
Your life's purpose is your driving force.
Embrace the changes that life throws at you.
Being happy is enjoying little things.
You get what you give.
Share your happiness with others.
Find something that brings you joy.
All is well at this particular moment.
Choose what is best for you.
Things will get better.
People are kind.
There are opportunities everywhere.
Even in bad situations, there are good things to learn.
You are stronger than you think.
Trust yourself and your inner wisdom.
You are worthy of great things.
Life is a great adventure.
You have a lot of positive qualities. For example...
There is always something to look forward to.
Stop comparing yourself to others - you are one-of-a-kind.
Being kind does not equal weakness.
You cannot change other people, but you can change your reactions.
A simple smile has the potential to make yours and someone else's day better.
Don't forget the happy thoughts.
Happy thoughts quotes
If you are searching for a little "something to make me happy", perhaps these lovely quotes will be the exact thing you needed today.
Check them out and get inspired by their wisdom.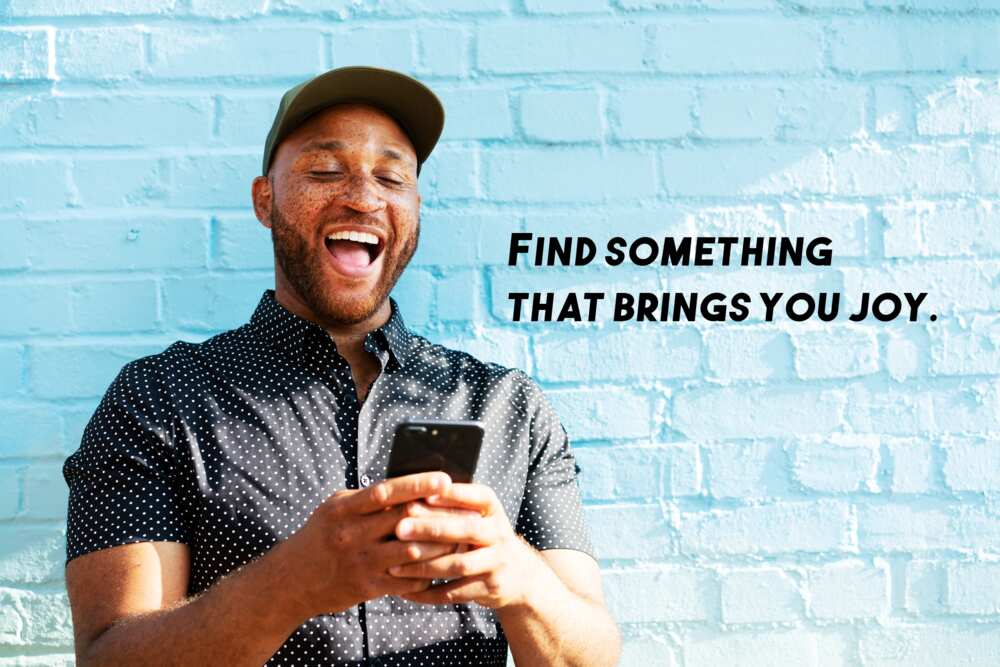 "Things turn out best for the people who make the best of the way things turn out." – John Wooden
"The mind is everything. What you think you become." – Buddha
"If opportunity doesn't knock, build a door." – Milton Berle
"Don't be pushed around by the fears in your mind. Be led by the dreams in your heart." ― Roy T. Bennett
"Once you replace negative thoughts with positive ones, you'll start having positive results." – Willie Nelson
"There are always flowers for those who want to see them." – Henry Matisse
"When you are enthusiastic about what you do, you feel this positive energy. It's very simple." – Paulo Coelho
"People deal too much with the negative, with what is wrong. Why not try and see positive things, to just touch those things and make them bloom?" – Thich Nhat Hanh
"It's a wonderful thing to be optimistic. It keeps you healthy and it keeps you resilient." – Daniel Kahneman
"There is a sense that things, if you keep positive and optimistic about what can be done, do work out." – Hillary Clinton
"What you get by achieving your goals is not as important as what you become by achieving your goals." – Zig Ziglar
"Believe you can and you're halfway there." – Theodore Roosevelt
"No matter what you're going through, there's a light at the end of the tunnel." – Demi Lovato
"Try to be a rainbow in someone else's cloud." – Maya Angelou
"You do not find a happy life. You make it." – Camilla Eyring Kimball
"Happiness is not by chance, but by choice." – Jim Rohn
"Instead of worrying about what you cannot control, shift your energy to what you can create." – Roy T. Bennett
"Everything is within your power, and your power is within you." – Janice Trachtman
"The mind is the strongest tool we have to help us secure the riches within the universe." – Stephen Richards
"Convince yourself every day that you are worthy of a good life. Let go of stress, breathe. Stay positive, all is well." – Germany Kent
Dont forget the happy thoughts.
How to make yourself happy?
A lot of people ask themselves this important question: "How to make myself happy?" The truth is, it is not easy to achieve a complete state of peace and harmony in your soul, but positive thinking is a large step towards it.
Every happy thought you have contributes to your well-being and puts you in control over your fears. This is why it is so important to have them whenever you feel like sadness is going to overcome your mind.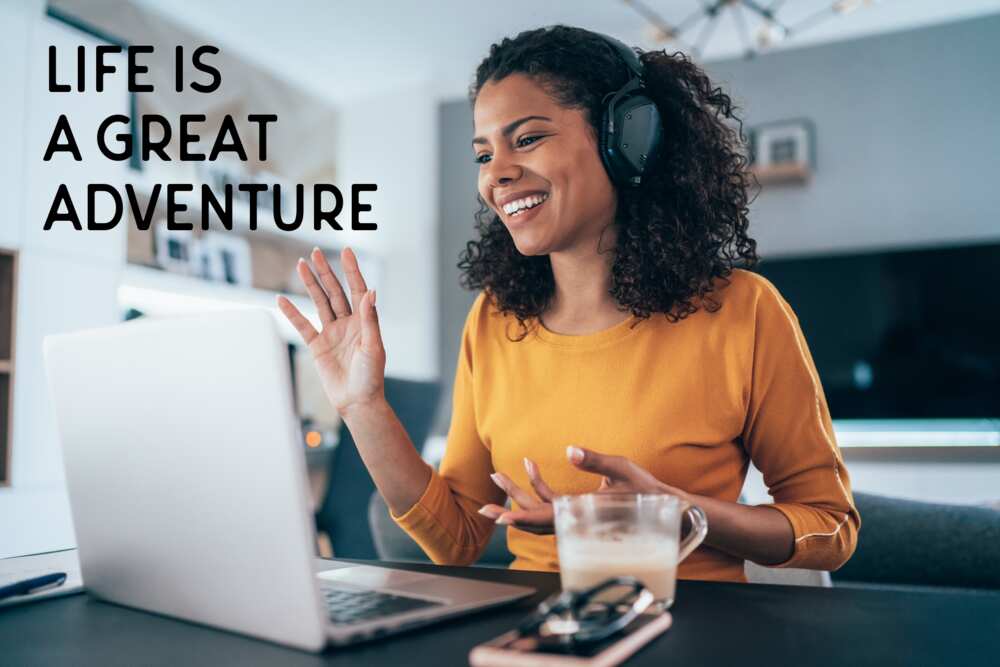 If you are asking "How do I keep my mind happy?", read on.
1. Understand that happiness is your choice
You choose it by controlling your mind. Even if you struggle with it at first, it is worth it to make an effort to maintain positivity.
Check out these statements:
"I am a loser" - this is a negative one.
"I may have not succeeded this time, but I will learn from it and do better in the future" - this is an example of positive thinking.
2. Train yourself to think positive
Imagine that someone got criticized They may dwell on it and feel bad about themselves or put it behind and move on.
This applies to every habit of thinking. Of course, it is okay to be sad about some issues and problems, but if negative thoughts appear in your head on many occasions, perhaps you should train your brain to replace them with more positive ones.
3. Be realistic
Of course, you should not wear rose-colored glasses and think unrealistically. However, good and productive thoughts can contain elements of realism.
"I am so unfit" - this is a negative thought.
"I am unfit now but someday I will become a supermodel and gain millions of fans without effort!" - this can be classified as rose-colored glasses.
"I am unfit but I exercise every day and am getting closer to my goal of getting fit" - this is a productive, positive, and realistic thought.
4. Add a "but" to your train of thoughts
Every time you think of something negative, try to contradict it with a "but...". This way, you will be able to transform all the negativity in your brain into positivity.
"Nobody will ever love me" - this is a negative and self-destructive statement.
"Nobody will love me if I stay at home and be sad, but if I make an effort to find someone, perhaps I will find the person that I am destined to end up with" - this is a good example of how "but" can transform a statement and give it an encouraging tone.
5. Don't make affirmations to contradict negativity
This means that you should not think of something that you do not believe in.
For instance, if something about yourself bothers you and makes you feel unattractive, repeating to yourself "I'm attractive" will not make you believe otherwise. Instead, you can think about what you can do to make changes for the better.
These happy thoughts and quotes will undoubtedly get you through the darkest times and will help you achieve peace in your soul.
READ ALSO: What is emotional maturity: Definition, signs, how to achieve it
Emotional maturity is something that everyone ideally should achieve in their life. As Legit.ng reports, once you do, you will lead a more progressive and productive life.
What is the definition of emotional maturity? What are the most important signs of it, and is it possible to achieve it at any age?
Source: Legit.ng