In an effort to improve public awareness of the coronavirus pandemic and what the government is doing to flatten the curve, leading health maintenance organisation, Avon HMO is set to host Professor Akin Abayomi, the Honourable Commissioner for Health, Lagos, in an in-depth interview.
According to the Chief Executive Officer of Avon HMO, Adesimbo Ukiri, who will be anchoring the conversation, themed, "Beating the Pandemic: The Journey So Far," the session is meant to highlight the efforts of the government in fighting the COVID-19 pandemic.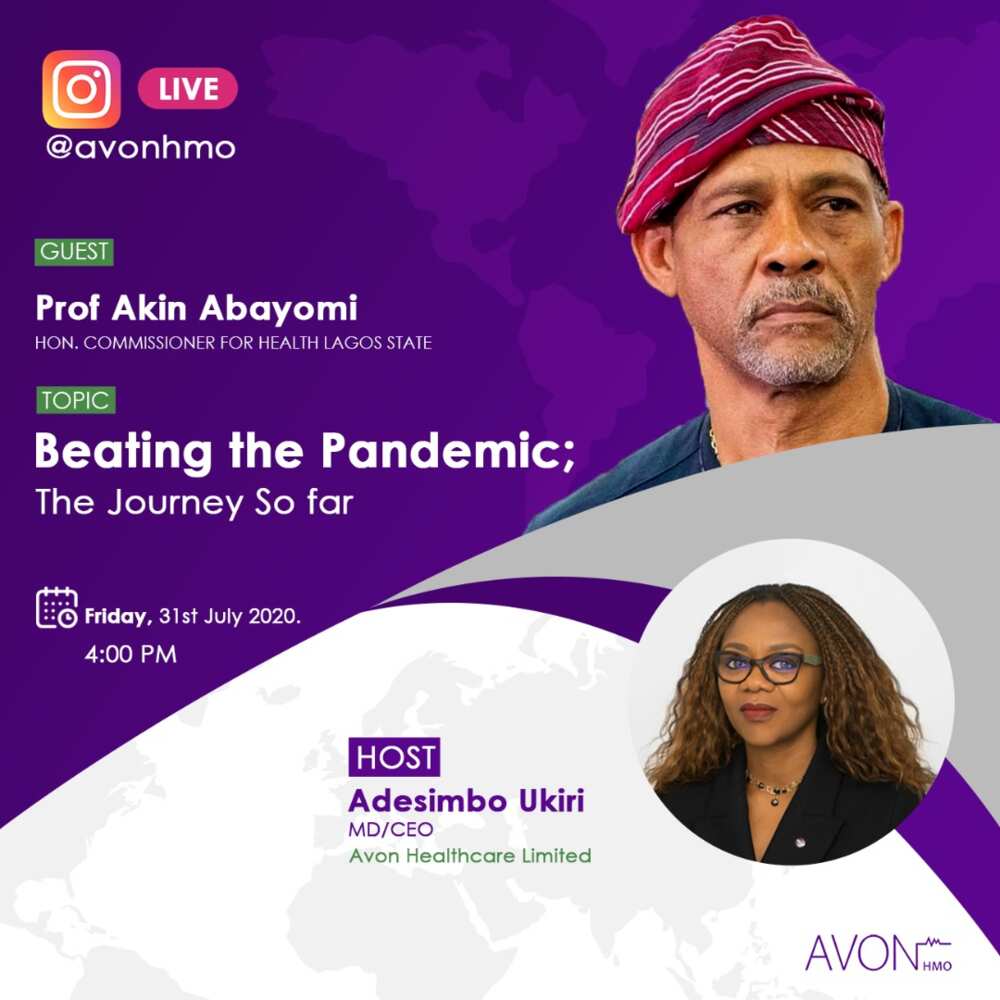 "If you look around, you will notice people in public without their facemasks, fully packed buses and even parties being organised in some areas. Others will even tell you that the pandemic is a scam. This indicates that there is still a gap in the level of public awareness because a lot of people are still not taking the virus seriously. As a result, we decided to invite the commissioner to a session with us where he will give a breakdown of what the government is doing to manage the rising number of cases and keep people safe."
Ukiri added that the interview, which is set to hold on Friday, July 31st by 4 PM, will also highlight some of the initiatives being undertaken by the present administration to reform the Lagos state healthcare system and address the weaknesses exposed by COVID-19. This, she says will put the healthcare sector in a better position to respond to similar challenges in future.
This is a welcome move by Avon HMO and it will go a long way to clear the air on various misconceptions held by the public, as well as stem the tide of fake news about the virus. Concerns about testing capacity and even the ability of the government to continue managing new infections will also be addressed.
It is also interesting to note that the conversation will be aired digitally on Avon HMO's Instagram Live platform, staying true to the organisation's tradition of leveraging digital channels to reach people. With Nigeria's level of high mobile internet penetration and social media usage, this will ensure that people will have a chance to join in the conversation and engage the commissioner with questions of their own.
[Sponsored]