Breaking: Dr Anu speaks on botched surgery scandal, blackmail (video)
- Nigerian cosmetic surgeon, Dr Anu Adepoju, has finally addressed the controversies trailing her
- In an exclusive interview with Legit.ng, the doctor spoke on how she was falsely represented in the media because her profession does not allow her share details due to doctor-patient confidentiality
- The doctor also spoke on a popular blog, Gist Lover, and how the person behind it asked for N2m to make all her bad press go away
The Nigerian social media space was recently buzzing with reports of a cosmetic surgeon, Dr. Anu Adepoju, who allegedly botched the surgeries of some of her clients which led to their deaths or gave them serious complications.
In an exclusive interview with Legit.ng, Dr. Anu touched on some of the controversies trailing her including the surgery that was done on popular Twitter influencer, Omohtee.
On the Omohtee issue, the infamous surgeon said that some patients stop adhering to the doctor's directives after their operation and that it leads to side effects.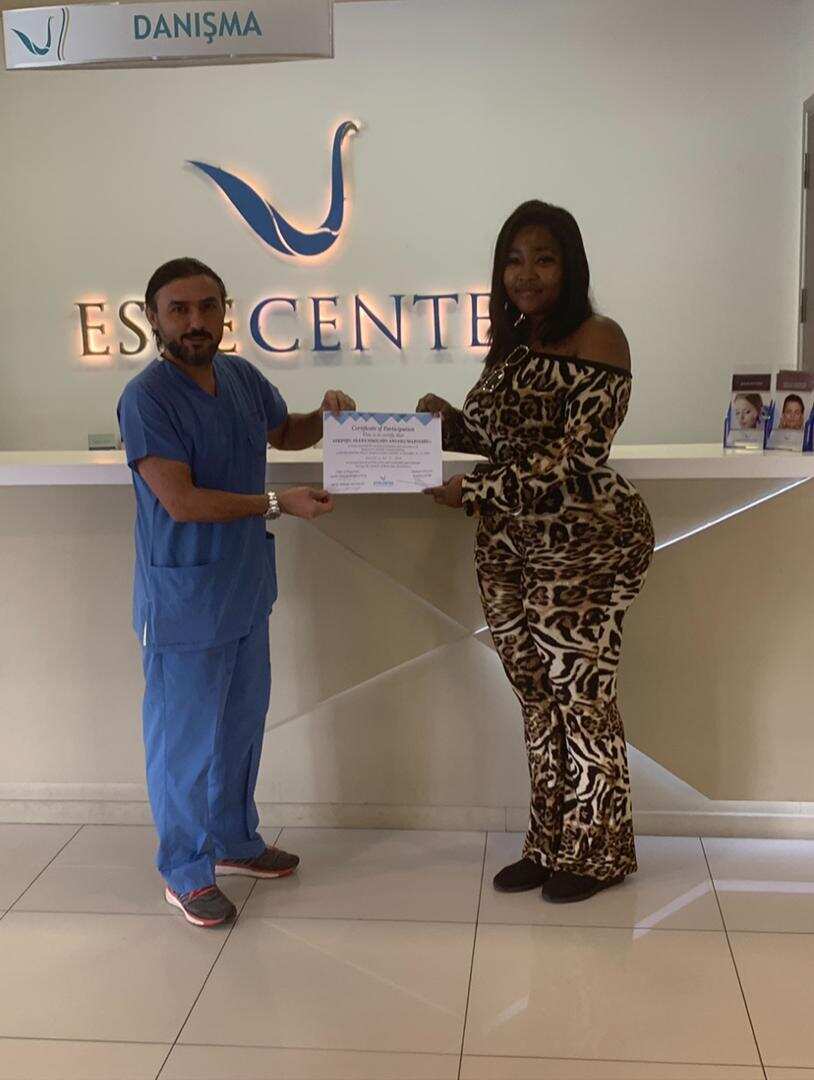 She said: "As at the time Omohtee said her but cheeks was numb and not the same, she was 4 months post op. At first, skin numbness is normal post-surgery. For some people it takes longer, it depends on your body. However, with proper post-operative care, that should not last for long. You are supposed to have surgery massage that will stimulate your blood vessels; it also helps with tissue profusion.
Some patients are not able to do all of this because of financial constraints or distance. We tell them what to do and they tell us we have someone who can do this for me at home and then they go home and you have some that you tell not to sit for two weeks or two months and you find them sitting, you tell patients you cannot drink or smoke and they go behind your back and do all these things.
Once this happens, they have delayed healings and say it is the fault of the doctor. If only Omohtee came to us to complain about issues she was having. She never told us her abdomen was numb, we found out on social media. She came back to us once to complain about the size of her butt cheeks and we tell our patients that no two parts are the same and even if you think there is a difference, it is not noticeable and you need to give it time.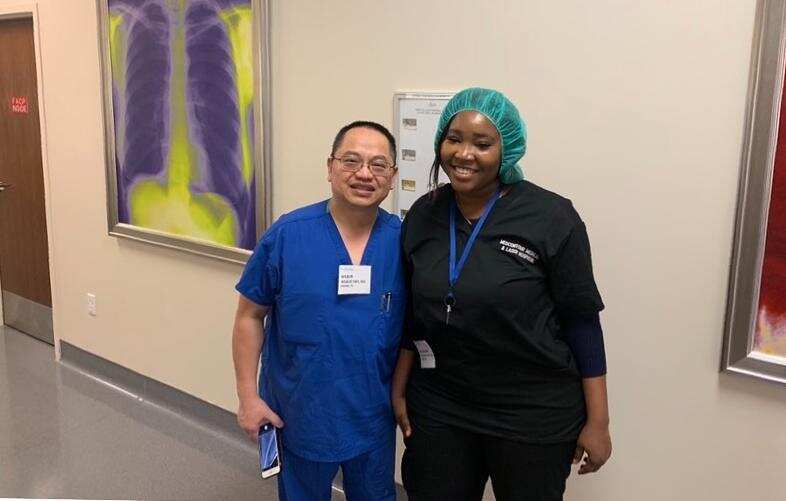 All we needed to do was reassure her if she came to us about these issues but we heard about them like anybody else on social media and we needed to educate the public about what truly happened. We have no patient die on our table. In the history of our operation, we have never had any patient die on our table."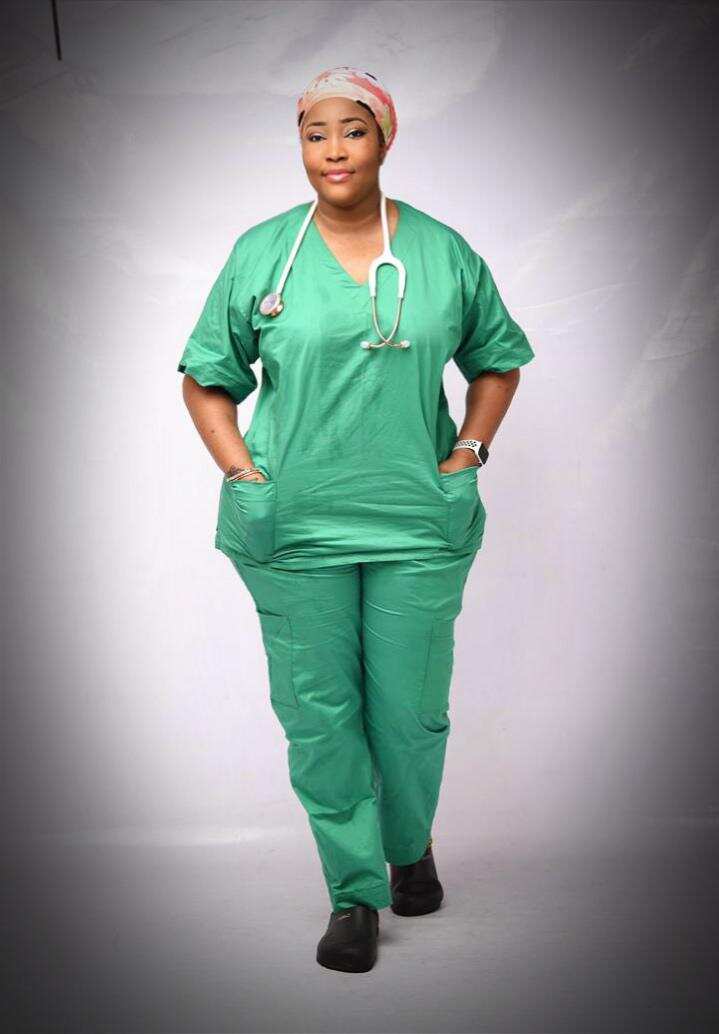 Dr Anu also spoke on Instagram blog, Gist Lover, which championed her calling out on social media. According to the surgeon, people should be suspicious of why Gist Lover seems so fixated on her.
She also said that the blog tried to blackmail her to the tune of N2 million and later reduced it to N1.5 million, an amount she refused to pay. The surgeon said that the blogger asked for the money to make all the bad press go away and also to get his or her support for the brand.
Dr. Anu said: "This blogger has been going on and on about me. People should be suspicious about why Gistlover seems to be particularly focused on me. I have proof to show that from the first video, this blogger blackmailed me. He or she asked me to pay N2 million to make the story go away and support my brand. I did not pay; it was reduced to N1.5 million. The moment I refused to make that payment, I woke up the next morning to see all the negative things they posted. The blogger is trying to show people that they are helping them when all they say is total nonsense."
Further in the interview, the controversial surgeon spoke on reports about her using her patients for fetish purposes. Dr. Anu said she had no reason to do that because her profession pays her well.
See the full interview below:
Nawa o.
Just recently, Legit.ng reported on a lady who claimed to be in severe pain after undergoing surgery with Dr. Anu.
In the video, the injured lady narrated how after she started having complications following her surgery, she contacted Dr Anu, who kept giving her injections but the complications persisted.
@BROWNIE__XX who shared the video warned ladies to avoid going to Dr Anu for any body enhancement surgery.
PAY ATTENTION: Do you have news to share? Contact Legit.ng instantly
Meet 19-year-old student of medicine and surgery who is also a super-talented painter | Legit TV
Source: Legit.ng