Arts and culture have always been a part of the life of Logan Browning. She is a singer, songwriter, and an impeccable actress who has achieved a lot in life.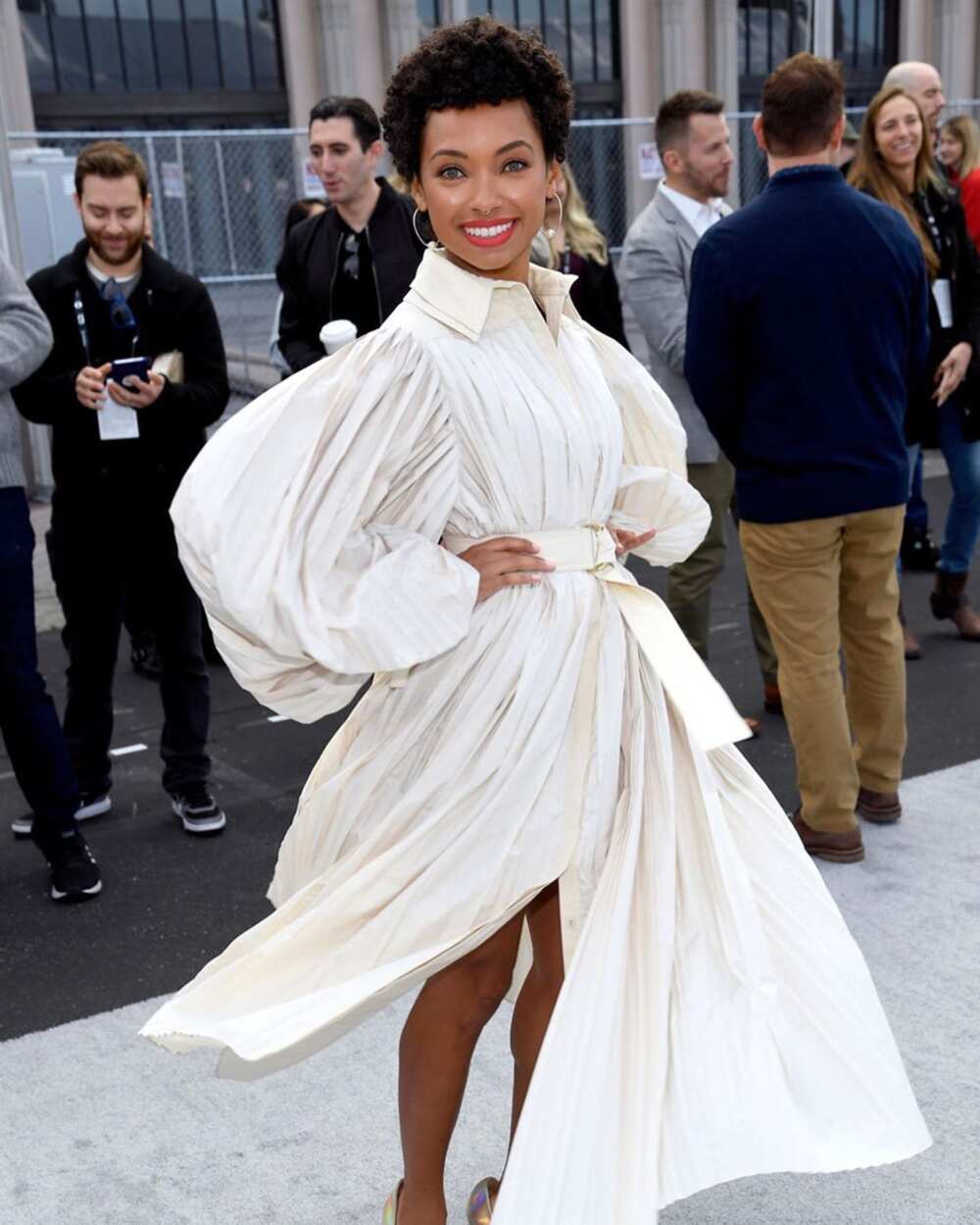 Logan Browning is intelligent, passionate, and beautiful. She began her acting journey at a young age. Her parents, both being business people, made sure that she was self-sufficient and independent, as well as connected to the arts when she was a child.
Profile summary
Name: Logan Laurice Browning
Age: 31 years
Date of birth: 9th of June 1989
Place of birth: Atlanta, Georgia, USA
Nationality: American
Ethnicity: Mixed (white birth mother, African American birth father)
Zodiac sign: Gemini
Height: 5 feet 3 inches (160 centimeters/ 1.6 meters)
Weight: 50 kg (110 pounds)
Eye color: Gunmetal blue
Hair color: Black
Parents: Larry and Lynda Browning
Brothers: Keith, Clinton, and Chad
Profession: Actress, singer, and songwriter
The early life of Logan Browning
According to the Logan Browning biography on IMDb, the actress was born on the 9th of June 1989 in Atlanta, Georgia, USA. Her nationality is American and her Zodiac sign is Gemini.
How old is Logan Browning? Presently, Logan Browning age is 31 years.
The names of Logan Browning parents are Larry and Lynda. They adopted and raised her alongside her three brothers whose names are Keith, Clinton, and Chad.
What is Logan Browning ethnicity?
Many people are curious about Logan Browning race. She is biracial. She is of African-American descent.
Her birth mother was White while her birth father was African-American. Her adoptive parents are African-American.
Educational background
The actress went to Vanderbilt University in Nashville, Tennessee.
Logan Browning height and weight
The singer and actress has a slim build. She is 5 feet 3 inches (160 centimeters/ 1.6 meters) tall and she weighs about 50 kg (110 pounds.)
What color are Logan Browning eyes? She has Gunmetal blue eyes.
Her thick black curly hair, beautiful eyes, and sharp eyebrows are some of her most distinctive features.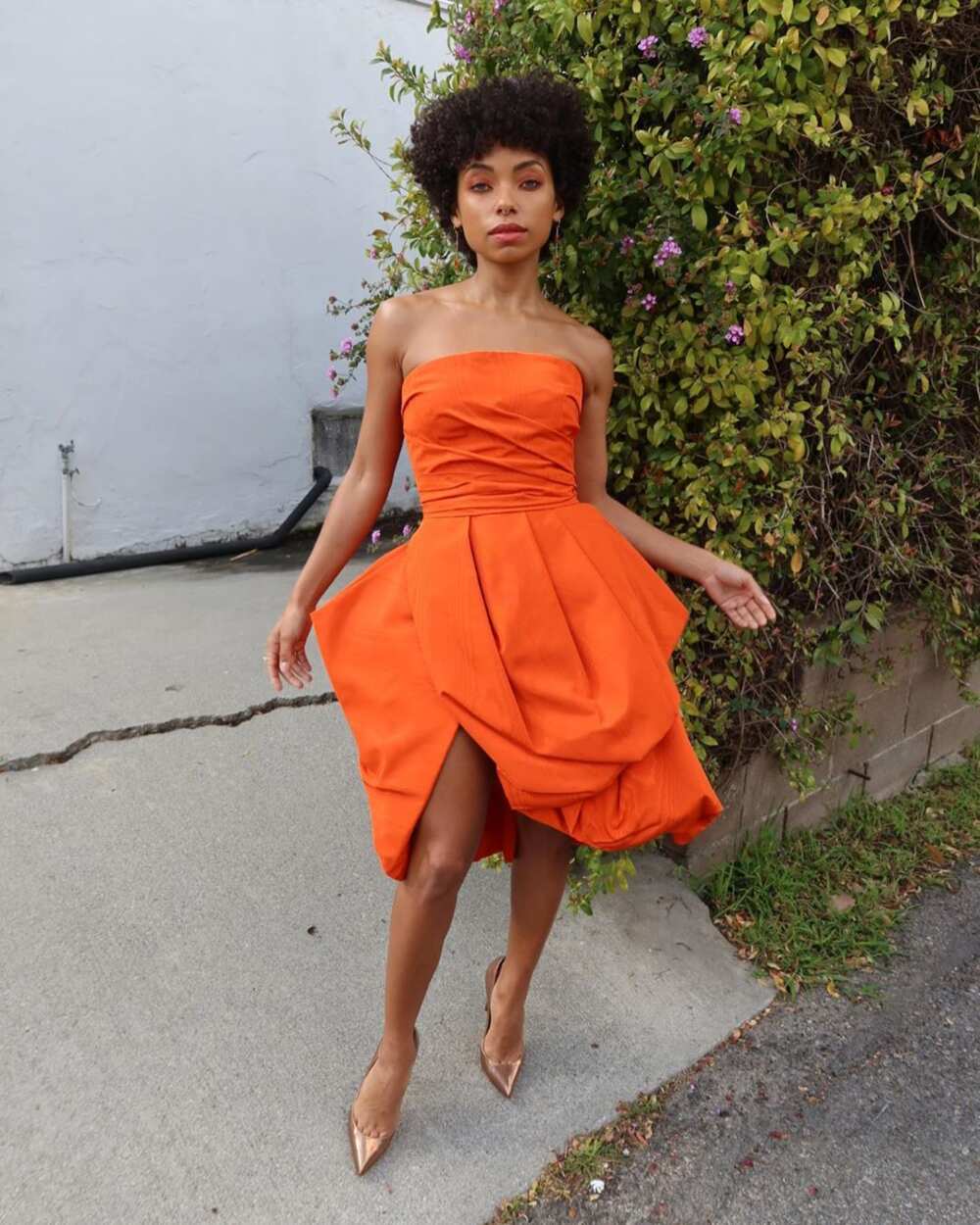 Career
Browning made her acting debut as Carrie on the teen series known as Summerland. Over the years, she has perfected her acting skills and is one of the best actresses today.
Logan Browning movies and TV shows include the following:
Television shows
Summerland (2004-2005): She portrayed the character of Carrie in the episodes titled Pick Nik, Sledgehammer, Kicking and Screaming, and The Grass Is Greener Than You Think.
Ned's Declassified School Survival Guide (2005-2006): She featured in this television series as Vanessa in five episodes. These were Double Dating & the Last Day, Science Fair & Study Hall, April Fools Day & Excuses, Upperclassmen & Gross Biology Dissection, and Notebooks & Math.
Meet the Browns (2009-2011): She portrayed the character of Brianna Ortiz in 67 episodes.
Pair of Kings (2010-2013): She portrayed the character of Rebecca Dawson in five episodes.
The Secret Circle (2011): She was Sally Matthews in two episodes whose titles were Loner and Bound.
Hit the Floor (2013-2018): She portrayed the character of Jelena Howard in 35 episodes.
For Better or Worse (2014): She featured in two episodes as Shawn.
Powers (2015-2016): She acted as Zora in 18 episodes.
Dear White People (2017-2019): She was Samantha White in 30 episodes.
Logan Browning movies
Bratz (2007): She portrayed the character of Sasha.
Breaking at the Edge (2013): She featured in this film as Sara.
Brotherly Love (2015): She portrayed the character of Trina.
The Perfection (2018): She starred in the film as Lizzie.
Video game
Bratz 4 Real (2007): She was the voice of Sasha.
Music
Besides acting, Browning is also a songwriter and singer. She has one soundtrack credit. She performed the tracks titled Bratitude and Open Eyes in Bratz.
Award nominations
In 2017, 2018 and 2020, she was nominated for Black Reel Awards in the category of Outstanding Actress, Comedy Series for her work in Dear White People.
In 2019 and 2020, she was nominated for Image Awards in the category of Outstanding Actress in a Comedy Series for her role in Dear White People.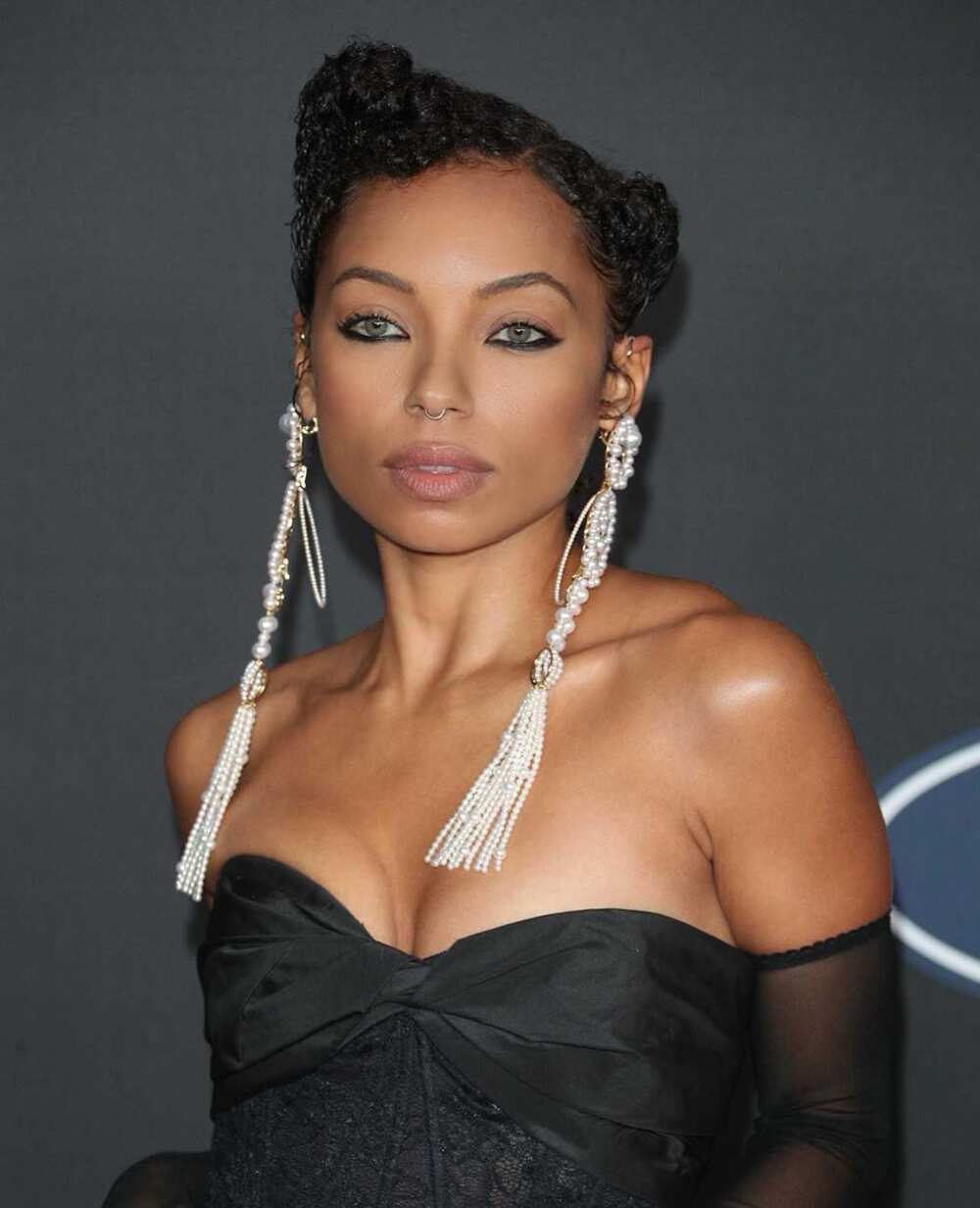 Is Logan Browning married?
The actress is yet to get married, so there is no man who can be identified as Logan Browning husband. She is a very private person when it comes to her love life.
Despite Logan Browning dating life being kept under wraps, it is in the public domain that she dated rapper Tyga (Micheal Ray Stevenson) in the past.
Tyga was Logan Browning boyfriend for about two years. The pair started dating in 2009 and parted ways in 2011.
Logan Browning net worth
How much is Logan Browning worth? The actress and singer has an estimated net worth of $1 million.
Social media
Logan Browning Instagram account has at least 1.1 million followers. She also has a Twitter account with at least 106.5k followers.
Besides posting Logan Browning hot pictures on her social media, she uses these platforms to sensitize people about various causes that she believes in, such as, protecting, believing and respecting Black women.
Other facts about the actress
She is an activist. She believes in equality for all regardless of religion, sexuality, or race.
She is into numerology and fitness. She enjoys boxing, running, pilates, and yoga.
She learned how to dance for her role in Hit the Floor. Thankfully, she had always wanted to learn how to dance. She took ballet classes for eight months. She also took jazz, hip-hop, & jazz-funk, and heels classes.
She first auditioned for the role of Ahsha in Hit the Floor. She auditioned at least three times before the casting directors told her that she just could not play sweet.
Logan considers her thick black hair an accessory. It is part of her because it has a specific texture and style. She loves playing with it and rocking natural hair, but admits that she is not her hair.
Logan Browning is a focussed and determined young woman. She inspires young women from all walks of life to pursue and accomplish their dreams.