How to cancel Tinder Gold or Tinder Plus on Android and iOS
Tinder Gold and Tinder Plus have interesting perks that make your experience on the app even more interesting. Some of these include unlimited right swipes and five Super Likes a day. This, however, comes at a cost. If you have tried the premium features that come with these tiers and would like to go back to the unpaid option, then you need some tips that will help you learn how to cancel Tinder Gold or Tinder Plus.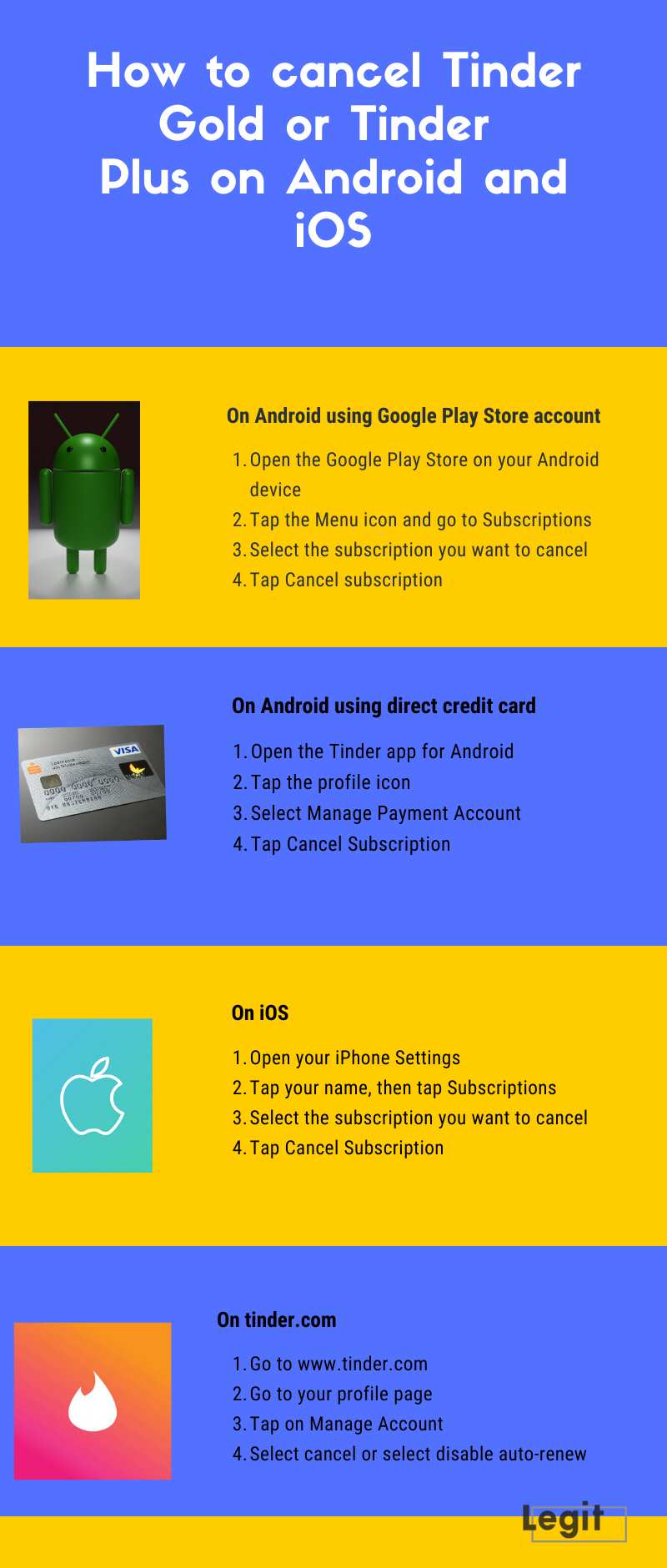 Tinder is the most popular online dating platform in the world, with over 50 million users from different countries, including France, India, Brazil, and Korea. It has over 30 billion matches to date, and 26 million matches daily.
Signing up on this singles meeting platform is free, but if you want features that can help you find a partner easily on the dating site, you may have to consider paying for the premium features.
There are two premium plans that you can subscribe to. You can either subscribe to Tinder Gold or Tinder Plus.
Both packages have different features, and they come at different costs. The dating platform also offers monthly and yearly subscriptions for its premium services.
These subscriptions are renewed automatically. However, you can stop their auto-renewal at any time. Note that you can only unsubscribe using the same method through which you subscribed.
How to cancel Tinder Gold
Tinder Gold is the top premium service on the dating platform. You get all the features of Tinder Plus and additional features like 'See who Likes You before you Like or Nope' and 'New Top Picks every day.'
It helps you connect easily with other singles from various places who are looking for soulmates, dates, friends, and more.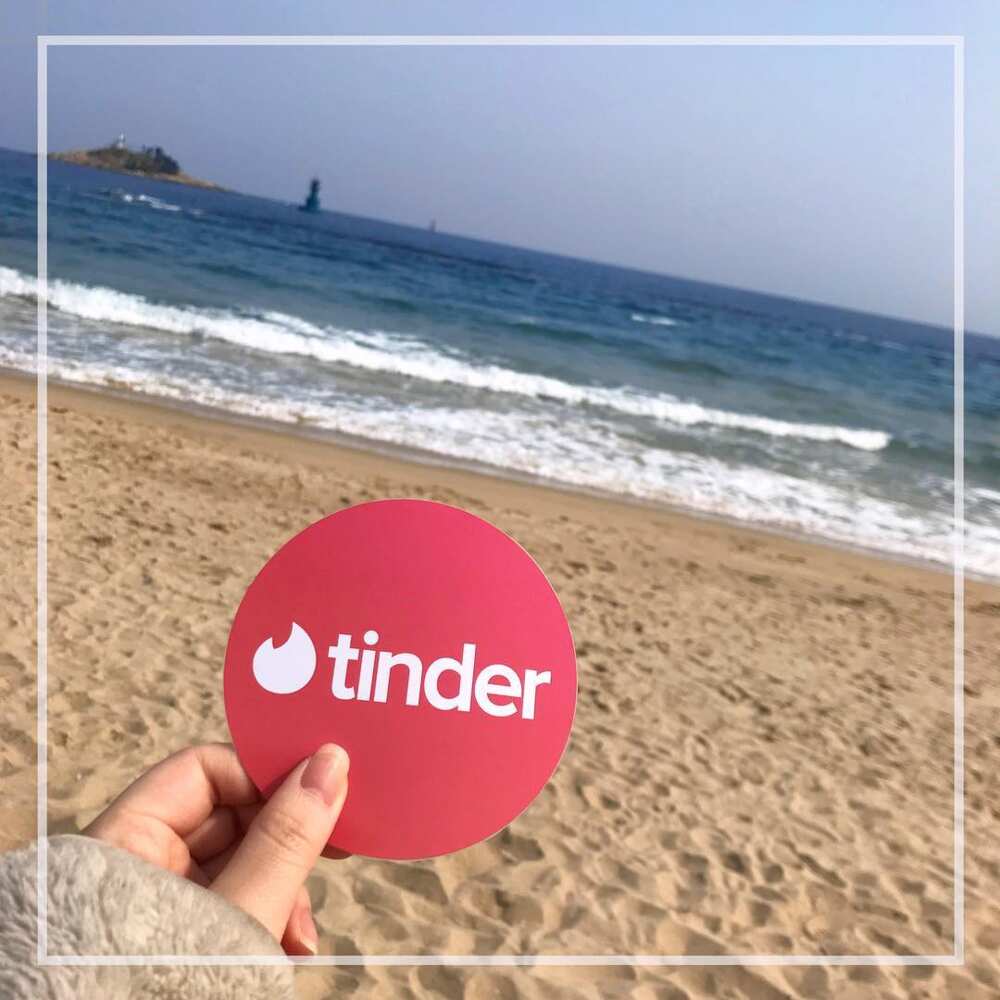 Would you like to unsubscribe from Tinder Gold? We have prepared a guide to make the process easy for you.
How to cancel Tinder Gold Android
For those who have been asking, "How do I cancel Tinder Gold on Android?" There are two ways you can activate and deactivate this service on an Android device.
You can either get the activation done through your Google Play Store account or by using the direct credit card option.
If this service was activated using your Google Play Store account ID, the following four steps are all you need to stop its auto-renewal.
Open the Google Play Store on your Android device.
Tap the Menu icon and go to Subscriptions.
Choose the subscription you want to cancel.
Tap Cancel subscription.
If you used the direct credit card option, this is what you need to do:
Open the Tinder App on your Android device.
Click on your profile.
Go to Manage Payment Account.
Click Cancel subscription.
In case you do not want to cancel your premium plan completely, you can downgrade it from Gold to Plus which offers interesting features at a lesser cost.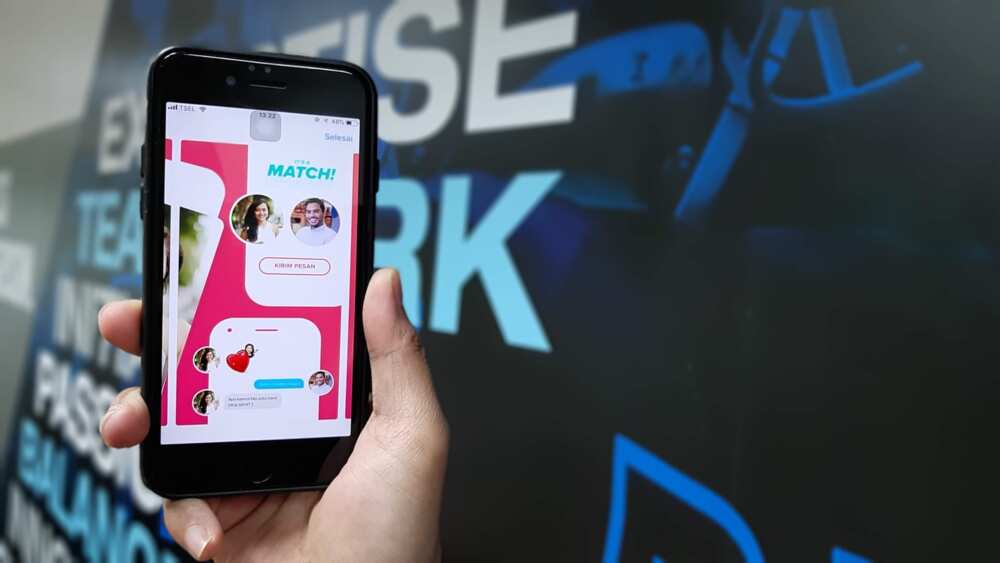 However, it is not possible to carry out this downgrade on Android. To do this, you'll need to cancel your Gold subscription first, wait till the active plan ends, then you can subscribe to Tinder Plus.
How to cancel Tinder gold iPhone
Follow the steps below to successfully end the automatic payment for this service on an iOS device.
Go to your iPhone Settings
Go to your name and click on it, then click on subscriptions
Choose the subscription you want to cancel
Tap Cancel subscription
As an iOS user, you can downgrade your plan from Gold to Plus without waiting for your active subscription to run out first.
How to cancel Tinder Plus
This is also premium service, except it offers fewer features than the Gold plan, and it cost less too. With Plus, you get premium features like unlimited likes, 5 Super Likes a day, 1 Boost a month, No ads, and more.
To opt-out of this service on Android and iOS devices, all you need to do is follow the same process as the Gold premium subscription.
How to cancel Tinder Gold and Tinder Plus on Tinder.com
If you subscribed to any of the two premium features directly on tinder.com and would like to discontinue it, you can do so easily by following the process below.
Go to www.tinder.com
Go to your profile page
Tap on Manage Account
Select cancel or select disable auto-renew
If you still can't cancel Tinder Gold after following the steps listed above, it is likely you tried to opt-out from a platform that is different from the one you signed up with.
All you need to do is simply open your email and search for the word Tinder in your mailbox. Open your email receipt and check for your order number.
If your order number starts with 'MK', it means you paid for the premium offers through Apple Store. To opt-out of the service, simply follow the instructions for cancellation from an iOS device above
If you made payment for the premium features through your Google Play Store account, your order number would begin with letters 'GPA'. Use the steps for unsubscribing through Google Play Store account to opt-out of the service.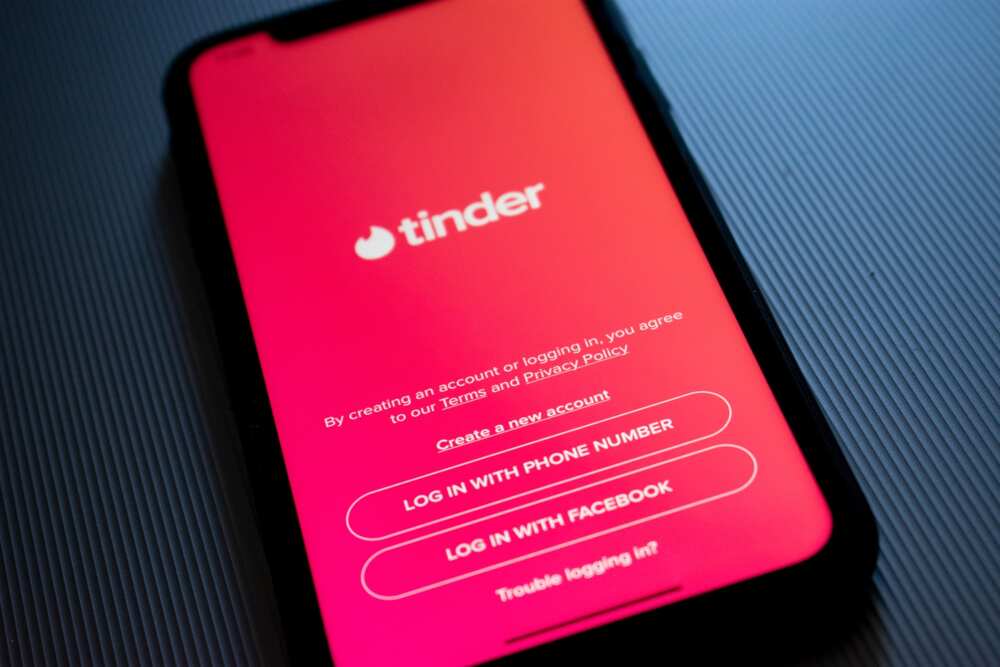 In case your order number begins with 'TNDR' then, you must have signed up directly on tinder.com or through direct credit card payment on an Android device.
If after following the guide above, you are still unable to end auto-renewal of any of the premium packages, you may have to seek further assistance from the customer helplines of either Apple, Google Play Store, or tinder.com depending on how your payment was processed.
Note that canceling an active subscription before its due date will not earn you any refund. Neither the full payment nor whatever balance is left would be returned to you.
The service would still be available to you till it expires
Canceling your subscription as soon as you are no longer interested in a premium plan helps ensure that money is not taken out of your bank account for the renewal of a service you no longer need, especially for those running a one-year plan.
Does deleting Tinder account cancel subscription?
If your subscription was processed through your Google Play Store ID or Apple Store ID, then the answer to this is a simple no. Even if you delete your account and/or the dating app from all your devices, it will not protect your credit card from being debited for the premium features in the future.
However, deleting your account on the dating platform will result in automatic cancellation of your premium plan if you signed up with your credit card on an Android device or on tinder.com.
For users who probably have plans to subscribe to premium features in the future, what you sign up with is important.
Also, note that opting-out of premium features will not affect your profile on the dating app. You can still use the app for free. The free features are cool too, and who knows, you might find your soulmate free of charge.
Is there a Tinder Gold free subscription?
There is no free Tinder Gold subscription yet. Currently, a Gold subscription costs $14.99 per month and a total of $82.99 for an annual subscription for users under 28 years old.
For older users who are above 28 years old, Tinder charges $29.99 per month and $149.99 for an annual subscription.
There are various reasons why many single people want to know how to cancel Tinder subscription. Some people no longer need them because they found 'the one.'
Also, the harsh economic effects of the COVID-19 pandemic and the death of social activities have become one of the major reasons why many people want to end their subscriptions to the premium features. Whatever your reasons are, it is okay to do what is best for your soul.
Learning how to cancel Tinder Gold is as simple as ABC, it takes only a few simple steps to get it done. The premium features offered on the dating website and app are great for anyone who needs them and can afford them. However, if you have the need to cancel these plans, the free features are available to everyone.
Source: Legit