How to play Bet9ja: Registration, promo code (150902) and mobile app
Bet9ja is Nigeria premier betting website. For punters to play Bet9ja, they need to register and have an account but most importantly be above the age of 18 years the legal age to use such a service.
Bet9ja is no doubt the most populous betting website in Nigeria, has betting has become a trend to make quick legal money in Nigeria. Punters around the world have signed up and are placing bets with numerous sport betting firms.
Several sports betting websites have sprung up over the last decade in a quest to quench an insatiable appetite for betting. Bet9ja is one of such fascinating site that has dominated the Nigeria betting stratosphere.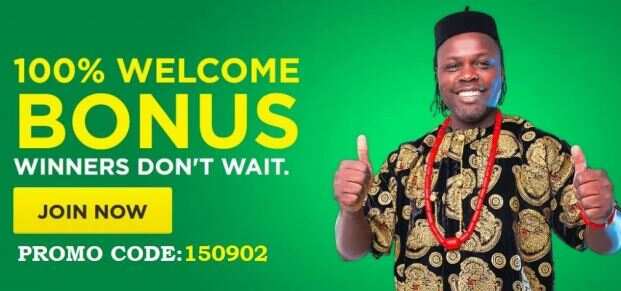 How to Register On Bet9ja
To play bet9ja and win, you need to have a registered bet9ja account and be familiar with the site. Registration is free and does not inquire any cost.
The steps are simple and straightforward:
1. Visit the Official bet9ja website here.
2. Fill in the required details on the registration page.
3. Enter your optional bet9ja promo code which is "150902".
Which helps you unlock promotion of up to 100% your first deposit?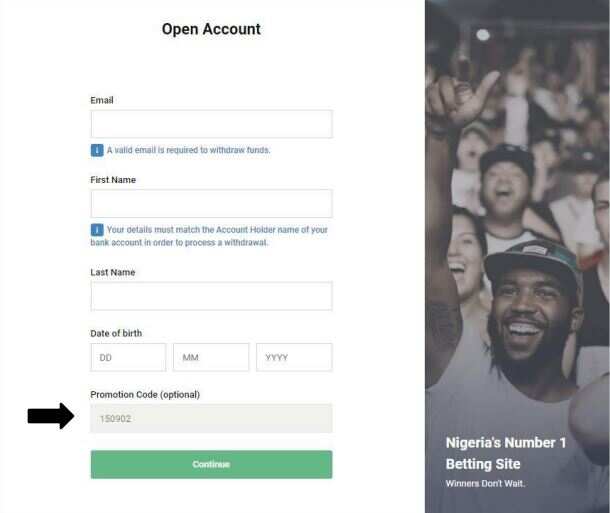 After filling all the necessary field-set click on register. An email would be sent to your mail for verification, verify your account by clicking on the verification link sent to you via mail. And you good to go!
How to claim Bet9ja Promo Code
The Bet9ja promo code is 150902. This makes you eligible for a 100% Welcome Bonus of up to N100.000 + 2 Free Bets on the Bet9ja. League is valid for all NEW Bet9ja customers who register online and funds his account.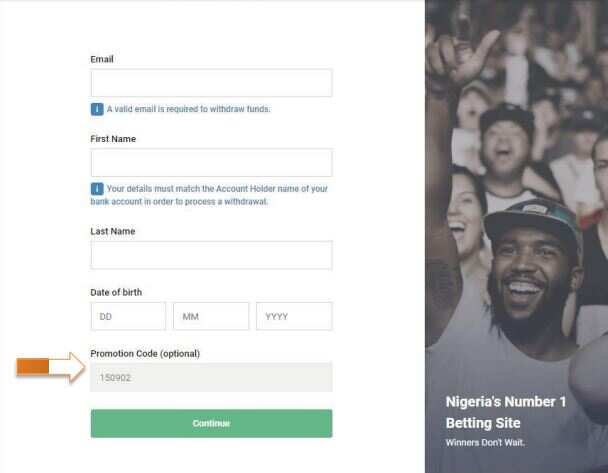 The new bet9ja customer must make a successful first deposit. Minimum deposit: N100 into their Bet9ja account.
How to play Bet9ja
After signing up and depositing in your bet9ja account you are all set to place your first stake. There are three main ways for how to place a bet on bet9ja. Here is the simplest method:
1. Visit bet9ja official website Here and signup for an account.
2. Complete the registration and login.
3. Choose your sport from the menu on the left.
4. Choose your tournament(s) and click View. Select the events you want to bet on and choose your odds.
5. Your choices will be automatically added to your betting slip.
6. Fill in the Amount section, click Bet and then confirm your bet by clicking OK.
7. If all went well, you would see a confirmation message with your bet ID.
You can also play bet9ja by booking code:
1. Visit bet9ja official website Here.
2. Do not login, select your bet options and click on book now.
3. A booking code would be generated.
4. Copy the code and take to an agent fund with your stake.
5. Your bet would be placed according to your stake, then a slip would be generated for you.
6. This slip is what you would use to claim your money if there is a win.
Tips on How To Win Bet9ja
In order to be successful with bet9ja, you need a strategy, here are some few tips to play and win bet9ja successfully:
1. Limit the amount of games on each stake on.
2. Focus your energy on choosing better odds on a small amount of games. These games can be ongoing for days or weeks
3. Increase Your Stake, with the safe odds for better winning.
4. Do proper research, check statistics and match standings of clubs and teams, injuries and players involved in the match.
5. Bet9ja have numerous market options, bet on goals
HWEH, AWEH or Chance mix increases your winning chances.
6. Most importantly, Play on leagues you are familiar with and avoid greed in accumulators. Or you could employ services of prediction site like https://hotpredictionsite.com.
How to Download Bet9ja Mobile App
Bet9ja updates its mobile application on a regular base so its users can experience its latest features when downloaded. The app is not found on the play store because Google play does not support gambling application. So the only way to download it would be through a ".apk file.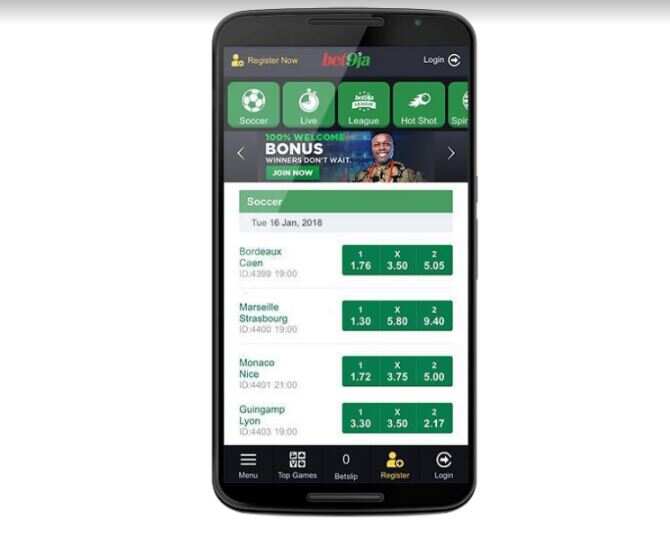 The look of the mobile platform is simple and sleek, The platform predominantly uses dark colours like black and grey, but it also uses white, green, and red to complement the hues together. Overall, the Bet9ja Android website has excellent UX.
To download the bet9ja application visit:
https://mobile.bet9ja.com/Mobile/App/Download
Want to know to make money online alternatively?
Visit: https://kurotonic.com
And
https://rubinuvia.com for latest Nigerian info.
Sources:
https://spurlight.com/Bookmarker/how-to-play-bet9ja/
https://signup.ng/bet9ja-promo-registration/
[Sponsored]
Source: Legit.ng